Introduction To Posing
Lindsay Adler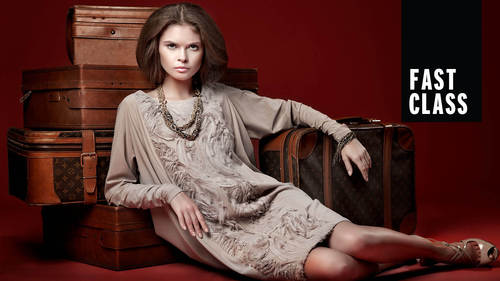 Introduction To Posing
Lindsay Adler
Lesson Info
1. Introduction To Posing
Lesson Info
Introduction To Posing
what you'll do in this class is today's focus is all about the basic, basic, basic basic essentials. The do's and don't I have a whole series of do this? Don't do this. And if you've seen me teach before, you also know that I hate that I hate the do's and dont's liking. You know you shouldn't have rules because rules are meant to be broken. OK, but you gotta know them first. You have to be able to kind of see what a good posing bad poses. So today, as we start will be talking about the essentials just proposing. In general, we'll also be talking about things like just a little bit about analyzing body types, some better ways to post certain body types. Also, a little bit about maybe I call them problem areas double chins, for example, or is things like that on Ben? What we're going to do for the rest of the time is little segments. That's encouraging everybody out there, you guys as well, to be able to say OK, today I have a family portrait and watch this short segment. By the way, you...
can find me on my block. I update regularly, and I'm very active on Facebook if anybody wants to keep in touch there. So flattery gets you everywhere in photography. And it's true that fundamentally what your job is is to bring out the best in a person. So what I want to do is I'm gonna talk about guidelines for flattering, But I told you I hate the rules things. So these are guidelines on DSO feel free to break them when appropriate, for example? Um, probably nine times out of 10. You don't want someone's foot and leg to look gigantic in the frame unless you're shooting a shoe ad and your advertising that shoot what I shot ads just like that, where the person's foot isas bigas their head. So you learn the rules that you can apply them appropriately. Rules are meant to be broken, and this is what I recommend for you. So many photographers are trying too hard to do unique poses you don't really even need unique poses, mastered the essentials first and honestly, like I have 5 poses for each subject that I go to every time you don't. You don't need 50 poses. You don't need poses. You don't need 200 poses. You need five that you can tweak for a little bit of variety and then knowing how to flatter your subject. So don't freak out. You don't need to know all these different poses, get the essentials and then tweak for your subject. So what I do on a shoot is I recommend you start with a safe and boring pose like keep it safe, keep it very simple. Just try to fly to your subject, and once you know you got the shot, then go ahead and try something different. But don't start off right away with the girls had about hand above her head and tilted, and you don't It'll just kind of stress the person out. So I start off keeping them relaxed and comfortable because they're like, OK, this isn't going to be so painful. Posing is another tool that you have as a photographer, and especially when it comes to portray. It's when you really it's not about personal expression. It's literally about making that subject look better or making the close of better being able to do a little bit more complicated poses. There's definitely helpful and I have a lot of base poses that I go back to over and over again, like some. Here's some of my fashion work, although they're not the same. They kind of started off. Similarly, I would start them. It's okay, kick your foot, reach your hand out. It kind of starts in the same place and then I just move pieces. It's not like I memorized 50 different poses. I start them in the same pose I like and then tweak something a little bit different. Posing is one small part of an image, one small part lighting and Lynn choice and the styling and the photos. I mean, that makes up in image, and so I know that I am stripping it down to the bare minimum. It's going to be subjects on a white background. It will not be beautiful photos, but then, and I see I see all the time, um, really, really crappy poses imposing books because it's a pretty picture. When you take a look at different poses, what makes or really different pose when I have a couple, for example, posing together from one pose, I can get 15 different shots by moving my feet by changing my lens by changing my depth of field. So a lot of times, that's another reason why I don't need to know. poses. You just need to know how to walk or 100 subjects, you know. So you learn what flatters them. I'll get a nice pose, an intimate moment, and I'll just do circles around the couple. I'll stand up on my stepladder, get an angle here. I'll get down low move from the side. So again, no need to learn a ton, a ton of poses.
Ratings and Reviews
This is a great course for a quick reminder of things to keep in mind when headed out for a particular shoot. It's bullet points. General principals. If you are new to posing, you'll want a more in-depth course where she has live models and is positioning them rather than just talking about posing techniques. But for a Fast Class, I think this is perfect. Wonderful job, as always Lindsay!
Fantastic quick but comprehensive summary of the key points for many different types of shoot. As always Lindsay Adlers delivers excellense. Brilliant
Lindsay's classes are always informative and interesting.
Student Work