Shoot: Maternity Couple Poses
Lindsay Adler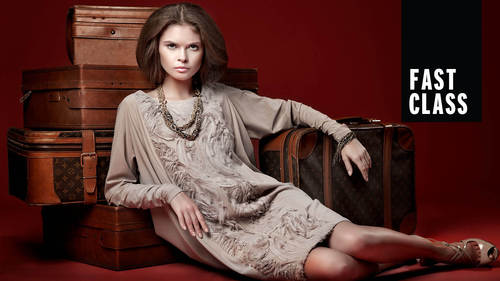 Shoot: Maternity Couple Poses
Lindsay Adler
Lesson Info
26. Shoot: Maternity Couple Poses
Lesson Info
Shoot: Maternity Couple Poses
all right, So here are a couple things, um, photographing when you add the father and the first thing is proportions. Dad is still important to he should not just be hidden behind the mother. The reason is well to fold visually. It's just jarring because it's like his head popping out of her like the side of her shoulder. But also it will obviously make her look larger. And if you go into psychology as well, if you want him to look like a paternal protective person, he should actually look equal or a little bit larger in the frame. So instead of standing behind her, he might stand a little bit further over to the side or even start coming around to the front instead of hiding behind her. Next is to try supportive male poses, which means holding one hand beneath her stomach, one hand below, getting on his knees and wrapping one arm below his hand. But so try things like that. That's if you want to get more artistic. He's actually supporting and embracing. Number three is the very the ey...
e contact. Definitely for me, this is about a moment that they're having together straight on to the care of styling and I don't know, like it doesn't it doesn't work, but, um, you have to still get that shot. But if he's holding her and them closing their eyes and tilting their heads towards each other, that's what that moment actually is about them being together. So you need to get both. Number four is avoid all hands stacked together. Oh my gosh. Okay, I see this all the time where she'll have her hands on her top of her stomach. He'll be behind with his hands on top of her, and it's hand, hand, hand, hand in hand and like, it's just a big, massive hands. And that's what you're looking at. Um, it's not elegant, and what you want is he wants a curve, and line Number five would be choosing or considering unusual crops. If you want to get more creative because, as I said, we're going to do at the end a couple creative poses. But for the most part, there really are kind of the essentials that you go to when you get every time. But one way to make those more interesting is varying your perspective in varying your crop
Ratings and Reviews
This is a great course for a quick reminder of things to keep in mind when headed out for a particular shoot. It's bullet points. General principals. If you are new to posing, you'll want a more in-depth course where she has live models and is positioning them rather than just talking about posing techniques. But for a Fast Class, I think this is perfect. Wonderful job, as always Lindsay!
Fantastic quick but comprehensive summary of the key points for many different types of shoot. As always Lindsay Adlers delivers excellense. Brilliant
Lindsay's classes are always informative and interesting.
Student Work