FAST CLASS: Rethink What You Sell and Who You Serve
Class Introduction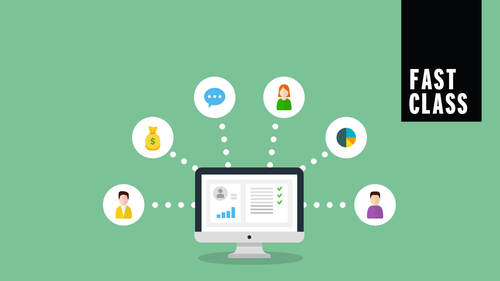 FAST CLASS: Rethink What You Sell and Who You Serve
Class Introduction
Lesson Info
Class Introduction
Class Description
FAST CLASS:
Try a Fast Class – now available to all Creator Pass subscribers! Fast Classes are shortened "highlight" versions of our most popular classes that let you consume 10+ hours in about 60 minutes. We've edited straight to the most popular moments, actionable techniques, and profound insights into bite-sized chunks– so you can easily find and focus on what matters most to you. (And of course, you can always go back to the full class for a deep dive into your favorite parts.)
Full-length class: Rethink What You Sell and Who You Serve with Tara-Nicholle Kirke
SUBSCRIBE TO CREATOR PASS and cue up this class and other FAST CLASS classes anytime.
Whether you're in packaged goods, apparel, food or digital, your dirty little secret is that your customers are most likely disengaged. So what can you do? Buy new customers? Sure, but you can't buy their engagement. There's no amount of advertising trickery that can make people return to your site over and over again, use your app every day, make repeat purchases or spread the word about your product.
But take heart! There are businesses out there that have come up with a new, insight-driven path beyond the tired old story of begging customers for a few seconds of their valuable attention. Brands like REI, Slack and Airbnb have figured out how to engage in lifelong, two-way love affairs with their customers, while the rest of the marketplace struggles.
In this course, you'll learn how to become one of those companies by:
Shifting your R&D, product development, digital and content marketing focus from the product you sell to the people you serve.
Understanding what your customers want and need and where to reach and engage them.
Conducting competitive analysis that sparks innovation, avoids "me-too" product development, bulletproofs your business from disruption by upstarts and optimizes for employee engagement.
Selling a transformation rather than a product.
Realizing that your competition isn't other companies, but rather obstacles on your customers' journeys.
Focusing on your customers and their problems.