Fast Songwriting In Ableton Live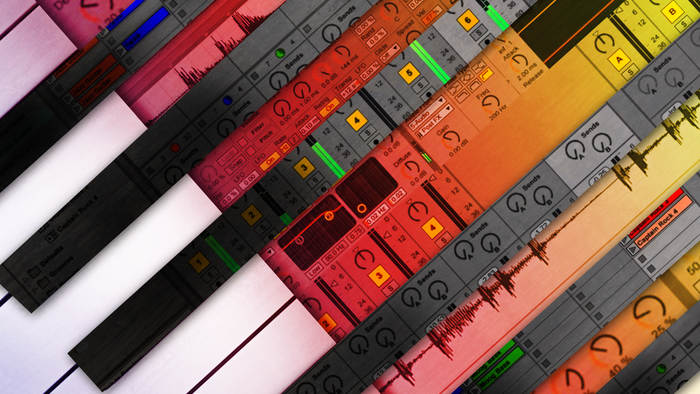 Lesson Info
Using Generative Music in Songwriting
When you are working on a song it's easy to get lost in the details of production and lose sight of what you are really trying to do: make better music. Ableton Live can help – Ableton's flexible workflow lets you focus on what really matters.
Isaac Cotec is an Ableton Certified Trainer and in Fast Songwriting In Ableton Live he'll teach you how to setup Live so the technical side of your songwriting process is simple and straightforward.
You'll get tips on organizing your sample library, presets, and other assets so you can stay in the flow once the creative process starts. Then you'll work through every step of songwriting process. To start off, Isaac will share tips on:
Picking a concept, genre, and bpm
Building out the melodic and rhythmic seeds
Quickly writing the foundation of the track
He'll also help develop your work after you've laid a foundation. You'll get insights on using:
Core elements: intro, verse, chorus, bridge, break, pre-chorus
Melodic devices: call and response, passing notes, ground bass
Rhythmic devices: syncopation, polyrhythm, etc
For those times when inspiration isn't coming, Isaac will share the strategies he uses to overcome writer's block and help you know when a song is done. You'll know exactly what it takes to set up an optimal workspace in Ableton and how to write a song while taking full advantage of it's functions and features.
Reviews
I started sequencing in the mid-80s using Dr T's Keyboard-controlled sequencer... it had two modes like LIVE, a loop mode and an arrangement mode... you can see the progression of design today.. of course, there were no internal sounds, just MIDI, so you used modules and keyboards for sound generation, synced to tape for recording, added vocals, then took your tape to a bigger studio to mix, then sent off your master to those mysterious magicians to make it sound like a record. Amazing to see such a young kid like Isaac, able to do all the above work out of a little laptop! This young man is such an inspiration. He's not only got the music and technical side down, he's got got a good head on his shoulders. Great job, Isaac! Thanks so much for your willingness to teach and share what you have, and you have a lot! You're a great help.
Isaac is one of the best guy who can teach anything on Ableton! He got so many tips! His courses are so amazing! I really improved my skills thanks to him! And I do rewatch his courses with pleasure!
Awesome course! Isaac is a great instructor and has shared some incredibly helpful tips on song structure and organization in Ableton. However, CreativeLive is still working on fixing the course. The videos are out of order and mislabeled, making it difficult to watch and follow along appropriately. I know they are working on it, it's just taking quite a long time from when the course was actually completed. I highly recommend this course, once CreativeLive get the videos labeled properly and in the correct order. I would take another course with Isaac, for sure.