Fine Art Landscape Editing
Blake Rudis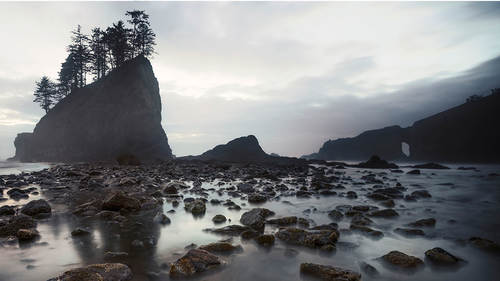 Fine Art Landscape Editing
Blake Rudis
Class Description
Taking a great landscape photo isn't as easy as it looks. Getting that one, mesmerizing shot requires a whole lot of planning and waiting, not to mention a ton of wasted frames and brackets. But when everything does come together, the results can be incredible. In this course, Blake Rudis will take you through the process of creating the ultimate fine art landscape image, from pre-shoot planning to documenting the area to culling photos. He'll then show you how to take your photo to ever-greater heights in post-production.
SOFTWARE USED:
Adobe Photoshop CC 2018
Ratings and Reviews
Blake Rudis demonstrates how to take an amazing landscape image (that SOOC would make your friend with a fancy phone and filter, envious) and then turn it into an image that evokes from viewers the emotion you felt when you first captured it. His teaching style is witty, thorough, and from the heart. As a portrait photographer, I was expecting to learn a couple of helpful post-processing tips that work across the board. What I actually learned was how to conceptualize, execute and process an amazing landscape photo that I can then blend with a landscape portrait to create a fine art image with storytelling impact. I am so glad that I have this class to re-watch while I'm planning, and then editing. Thank you Blake for a great class!
I thought this course was great. These editing techniques may be nothing new to landscape photographers but I'm actually interested to see how they transfer to lifestyle portraits. Might be nice to try on my portfolio quality images to give them more refinement.
amazing- this man explains the process so clearly and rich knowledge, love his style and courses. defiantly recommend this course and all his courses, you learn techniques you cant find anywhere else.
Student Work