From Lightroom to Photoshop: The Professional's Workflow
Crop and Straighten in Photoshop
Jason Hoppe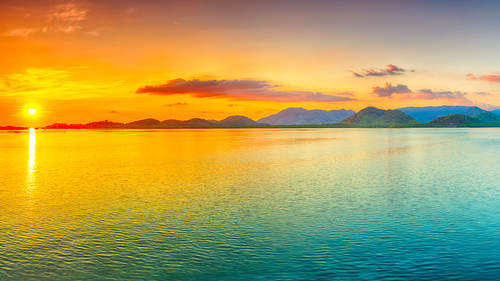 From Lightroom to Photoshop: The Professional's Workflow
Jason Hoppe
Get access to this class +2000 more taught by the world's top experts
24/7 access via desktop, mobile, or TV

New classes added every month

Download lessons for offline viewing

Exclusive content for subscribers
Lesson Info
3. Crop and Straighten in Photoshop
Lesson Info
Crop and Straighten in Photoshop
when we want to go and we want to bring these files up in photo shop, we're gonna want open these up in photo shops that weaken. Just do some very basic retouching, color adjusting and so on. So we're gonna talk about photo shop, and we're also gonna talk about camera raw because a lot of people shoot in camera raw format. We're gonna talk about both of those. If you have a basic camera or you haven't older point and shoot or you have a cell phone that you use, a lot of your image files are gonna be in J peg. But if you have a DEA SLR, you're gonna shoot in camera raw. Either way, it doesn't make any difference. We could bring these into photo shop, no matter what type of file you have. If it's an image file, we can open it up in photo shop. So if I would like to open an image up in photo shop, I can click on the image. Usually double clicking on it is going to work just fine. But if I right click, then I can specifically choose what I want to open this up in and I could also open this...
in camera raw, which we're gonna talk about as well. But right now, if I double click on my image, I can then go in a right click and I'm just gonna open this up in photo shop so I can begin just some really simple editing of the image. So here is my image and photo shop. And when we're dealing with light room images or when we're dealing with images that we see in light room, one of the things that's nice is that we have the entire interface up there in light room to be able to go through. We have a little modules at the top, and so we have our collections and then we go into our other modules. In this one we want to dio are adjusting. I want to do our retouching and work with all over basic fixes on our image. So generally my work flow when I'm going through and working on an image here is I'm going to go in and I'm going to work on cropping my image, getting my image rotated the way I want Teoh doing some basic retouching in their little spotting of the images, fixing things, making sure everything is the way I want Teoh. And then I'll go in and I'll do by color, correction and reach levels, adjustments, curves, things like that exposure at the very end. In order to make that will work, we're going to show you why I work that wakes. I want to fix the photo first before I actually go in and do my color correction on it. So what we would normally see in light room is the develop module, which is where we can do all of our retouching. And so we're gonna go through and walk through our tools here and photo shop and kind of relate to that develop module and light room. So basic things that we would normally do with an image. We may want to crop the image to get it where we want to be. So, in photo shop, we have our crop tool. The crop tool exists right over there and call up with our crop box and you go in and you can pull your crop in from the corners and it gives you your rule of thirds here. So if you would like to position your image in the rule of thirds so that you want to go ahead and have that so that you can set that up certainly can a little bit weird here because we're not moving our crop. We're actually moving our image around and kind of throws people off initially. But we can get that in. We can move the image all around, see how that crop is going to be fried like toe position. This in a certain way, move my image up and down, and when I'm done, I can go ahead and set my crop. But there's something that we should pay attention to as well. When I crop my image in photo shop here, I have the choice of cropping the image and throwing away all that information on the outside. And once I throw it away and save the file, I can never get that back. So I don't want to really crop the image. That's one great thing with light room is that we never, ever actually affect the original image. Everything that we do to it is basically a version or an overlay on that image, so I want to make sure that I continue that non destructive nature so I can always get back to my original image. So with that non destructive nature, one of the things I want to dio is go into the control bar when I'm cropping and I don't want to delete the cropped pixels. It was once I chopped those off and I saved the file. I will never get those back. I may want to get those back at some time, and so I'm gonna crop my image without getting rid of those. So we'll still see the resulting image. But I will get anything back later if I don't want to crop them. Once I've figured the position of my crop in here up in the control bar. I can accept or cancel doing this, or I can simply hit return Teoh, except or escape to cancel. So there's always shortcuts. So if I hit return and I don't have the crop pixels deleted, this is going to give me my image. And there is my cropped image. If I have an image that has been cropped and I ever want to get that back, whether here later, whatever it may be, I want to go in and I want to get that back. So if I go back to my crop tool and I click on the image, you'll see that it will show me everything that has been cropped out there. So I can always get it back this way. And I can pull the crop back to my original image if I want Teoh or if I want to do this a different way. I can always go into the image menu and I can choose reveal all. So if you choose reveal all this is basically a NCAA ping the image. And I know a lot of people see this and they're like, I never knew that was there. And the only way you're ever gonna find out if it's there, is when you crop your image, you don't actually chop off all your pixels. So you choose image, reveal all, and that's going to get you back to your original UN cropped image. Now, one of the things that happens when you go in a new crop, an image when we're working in light room. We're always looking at these images and we're doing everything that we need to do to them, but we never actually end up. Taking that image and rendering it as a Photoshopped file is a J peg when we're in photo shop, of course, were editing directly on this image. So in the end, we need to be able to save this image as something in order to be able to save these changes that we have. I can't just click save, and everything's great what happens. I just opened up my J Pang file, and when I go into crop, my image and I crop my image, what's happened is it's actually turned this into a layer. So when I have my layer right here, this can no longer be saved directly over my original file because now it's a layered file. J pegs cannot be layered. So now we when we save this file, we have to save this as a photoshopped vile, a layered file that we can have and manipulating. We're gonna talk about saving files at the end of this course. So this is just one thing that happens because, unlike light room, you're editing Dodd direct image. So once we get our cropped image there we have that we can un crop it by clicking on the crop tool, bring it back or going under image and choose Reveal all wonderful works. Great. One other thing that we can do with the crop tool is straightening an image. So I'm gonna jump back over into bridge right here, and we're gonna get back in here, takes a second to get back to bridge. We're just going to do that. And I've got this image that I would like to rotate. I'm gonna right click on this image first to bring it up in photo shop, right click open with photo shop. So I've got my image. We're gonna talk about camera raw here when we open it up. So I've got my image and I'd like to make the windows in the background vertical. And a lot of times people will go when they try to rotate the image manually and do it all. Crop tool was going to solve your rotate problems beautifully. So with my crop tool active, we have a little straighten, which is this little level right here. And we've had the straighten in photo shop for years and years and years. It's been hidden under the rotate menu, far deep buried in, and they brought this up a couple versions ago, and it's great. So here's how you straighten any image you click on your crop tool, click on your level, and then you just simply draw with your level along the line that you want to make either vertical or horizontal. How does it know? Well, if it's more than a 45 degree angle, it's gonna make it horizontal. If it's less, that's going to make it vertical. So I'm gonna take my level tool, and I'm gonna draw right along the line so that it's parallel with what I want to make vertical or horizontal. Once I let go, it will automatically rotate, and it will automatically cropped the image so that you don't get this little clipping edge all around there, because before if you use the really cool straighten tool, it would rotate the image. But then you'd have to fill in all these little items right here. So this is great. Not only will it go in, it'll rotate horizontal or vertical so you can align anything where you want it to. It'll also crop the image right there. So now if I double click now, my windows air vertical I've got my image and everything set. So correcting a horizon line Something's a little bit off. Not a problem. Take your straighten tool. And if you want this to be straight, you draw across What it is that you want to be straight. That line will then be straight and you are now good to go. So all with the crop tool Very basic things that you have So now my windows air vertical We're doing good. So crop and rotate We got that out of the way. Now we can go in and do other fun things.
Class Description
Using Adobe® Lightroom® for image management, editing, and workflow and image clean up works well but it only covers about 80% of your needs to be a professional photo editor. To get your image 100% you need Adobe® Photoshop® and the advanced image editing features. Jason Hoppe will walk through how to use layers and masks, edit non-destructively, remove and replace sections like backgrounds and sky, and how to add text and overlays. This class is perfect for the Adobe Lightroom user that wants to get more comfortable with Adobe Photoshop but is unsure how to move to more advanced photo editing skills.
Software Used: Adobe Photoshop CC 2017, Adobe Lightroom CC 2015