From Lightroom to Photoshop: The Professional's Workflow
Saving for the Web and Print
Jason Hoppe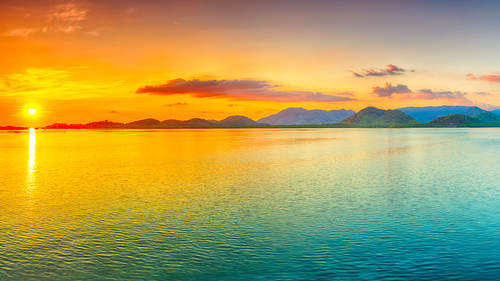 From Lightroom to Photoshop: The Professional's Workflow
Jason Hoppe
Get access to this class +2000 more taught by the world's top experts
24/7 access via desktop, mobile, or TV

New classes added every month

Download lessons for offline viewing

Exclusive content for subscribers
Lesson Info
8. Saving for the Web and Print
Lesson Info
Saving for the Web and Print
then you have to go in and save your files. So it all depends on what you're gonna end up using this file for. How do you want to go through and save these files? In most cases, people just want to save the file so they can put it some place to have it look good. Make it look nice. Great. So knowing what you're gonna end up using this file for is really quite important. So we're going to use this for the Web? Do I want to set this off for print? Where do I wanna have this or do I just want to have a very basic file? Well, if I just want to have a very basic file, I can just go and I can save. This is a photo shop file so that I could edit this at any point if I just want to send this off to somebody, Not a problem. I can just say it is a J. Peg. If I would like to go and put these up on the Web, and I would like to save these for the Web so that I can have the best image possible but also be cognizant of the size and how fast it's going to load. That's going to be very important as wel...
l, cause a lot of times when people go in and they save a file, it's a J peg. They have preconceived notions that when they save this as a J. Peg, they, of course, want the best quality ever. Well, it's 7.1 megabytes. Will have you ever tried to, you know, have a 7. megabyte file load on a Web page, especially on a phone or something? You want to do that? So you want to make sure you've got the right size file for what you're doing. Well, simple photo shop. It makes it really nice and easy, and we do it this way. I want to put this on a website, and I want to make it load fast, look good, and I don't want to spend a lot of time. So what I'm going to do is I'm not just gonna randomly save it is a J peg because people say photographs. J pegs. You know, that's what you need. True best format for the Web, for an image is going to be a J peg. Im export my file, though, and I'm gonna use safer web so that I can actually dial this in to get the best image possible at the best size. So when I choose safer web, this is going to take me to my image right here. Click on the two up tab so I can actually see what this looks like here. My original images. megabytes. Trying to download a 30 megabyte file on a website doesn't work. So I've got my one over here. We're just going to be saved the web right there. I'm just going to reduce this in size a bit so we can see how this is going to look. First of all, we want to know what size we're going to use this on our website. Okay, well, kind of a small screen. 24 by 7 68 kind of a small screen. So this is going to come across huge on my website. I don't need it this big by any means. So if I do like 1000 pixels wide, that's going to be substantially different, and it's gonna be a J peg that we're gonna save it as. And people always see low, medium, high maximum there. Like I want the best quality ever on. It's like, OK, that's nice, but you don't need that. Here's the thing. Really simple stuff. This is exactly how my picture is gonna look on the web. This is maximum quality quality of 100. I guess that's what I want. But it's also going to take up a lot of space for loading. I'm gonna do the exact opposite. I'm gonna go when I'm gonna put the quality down at zero. Okay. To see the change in quality? Barely. Exactly. There is a slight change in quality there. It happened right there, but it went from K to 64 K So what we're seeing is we're seeing exactly what this is looking like. This is my original image here, and this is what it's gonna look like online. And it's like, really quality of zero. Low quality. Yeah, that's what it looks like. So the perception that you need the best quality. Yes. You need the best quality that people can see. So what I'm saving something specifically to display on the Web here. I want to make it fast. I want to make it look good. I don't want to compromise one of the other What I do. As I said, the quality really loud. And I start upping the quality until I don't really see anything happening and any increase in quality beyond this, I don't really see any change. So I keep it right there. So that 900 K files now 154. What you see on screen is exactly what you're going to see on the Web site. This is what it's gonna look like. I definitely want to set the size and I'm gonna use it at the quality. This means nothing right here. These were just random descriptors descriptions that don't mean a single thing. You have to do it based on your image. So this is what my image is going to look like. Here's the original. This is what is gonna look like online. If you can't tell the difference. We're right there. It's good. Especially if you see it on a phone or something like that. Remember, it's gonna be about this big, so don't take up the space save it right here. And that's what the great thing about this is is it shows you exactly what you're getting. So you have to guess. Looks good to you. Great. Small file size. Everything's wonderful. I click save when I can save this file Right there. Now I got my files. Say, for the web. All good, ready to go.
Class Description
Using Adobe® Lightroom® for image management, editing, and workflow and image clean up works well but it only covers about 80% of your needs to be a professional photo editor. To get your image 100% you need Adobe® Photoshop® and the advanced image editing features. Jason Hoppe will walk through how to use layers and masks, edit non-destructively, remove and replace sections like backgrounds and sky, and how to add text and overlays. This class is perfect for the Adobe Lightroom user that wants to get more comfortable with Adobe Photoshop but is unsure how to move to more advanced photo editing skills.
Software Used: Adobe Photoshop CC 2017, Adobe Lightroom CC 2015