Canva Philosophy
Matt Stevenson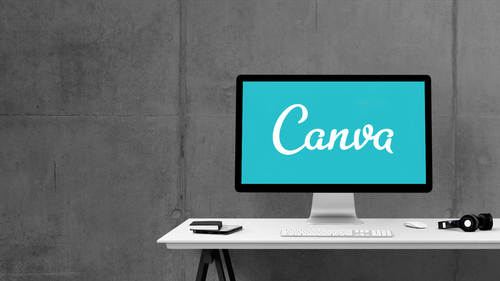 Canva Philosophy
Matt Stevenson
Lesson Info
2. Canva Philosophy
Lesson Info
Canva Philosophy
Let's talk about the philosophy of Canva. Canva is a really interesting tool, because it changes the paradigm of how clients and designers get to good design. In the current structure, a client has to go through a designer in order to get good design. That's completely understandable, as a business person or someone who's doing their own thing, you're not expected to be a designer. And frankly, it would take a lot of time for you in order to do that. There are people out there who do this for a living who are really, really good at it. One of the ways that we get to good design as a designer is through our tools. We use things like the Adobe Suite, we have Apples instead of PCs, whatever it is it makes us get to that good design. Whereas, a client or a business person, you may just have tools like Word or PowerPoint that is a little bit limiting when it comes to creating the things that you need to. That's a great structure, but I think we can make that even better. Let's talk about th...
e tool itself, getting to good design. Canva, as a tool, allows us to create things really, really simply. But there are things that are still really powerful when it comes to brand. And it gets to that good design. It brings both clients, business owners, together with designers, and is the link between both those groups and design. It basically breaks down that barrier and allows us all to use good design tools. So what does that get us? The first thing it gets us is time. By being more efficient and creating things easier, we can save ourselves a lot of time and get to good design in a much quicker way. It also gets us money, because as we know time is money. It allows us to create things more efficiently, which means that we can focus our time and resources on other things. And as a designer it allows me to very quickly come up with assets that are properly sized, that have the proper pixel ratio, and are using the same exact design elements as the other pieces that I'm using. And the final thing that it gets us is that little bit of creative magic. One thing that Canva is really good at is serving up templates that enhance your work. They've done a great job of gathering together some really beautiful starting points that we can use for our designs. Finally I'd like to sum up Canva by talking about a quote from Star Wars, where we're talking about lightsabers versus blasters, where they say that a lightsaber is a more elegant tool for a more civilized age. Canva is that elegant tool. It's not as clumsy as some of the other design programs. It's extremely accessible, and it gets you those design resources that you need right away.
Ratings and Reviews
Good overview, essentials of Canva.
Good overview, essentials of Canva.
Student Work