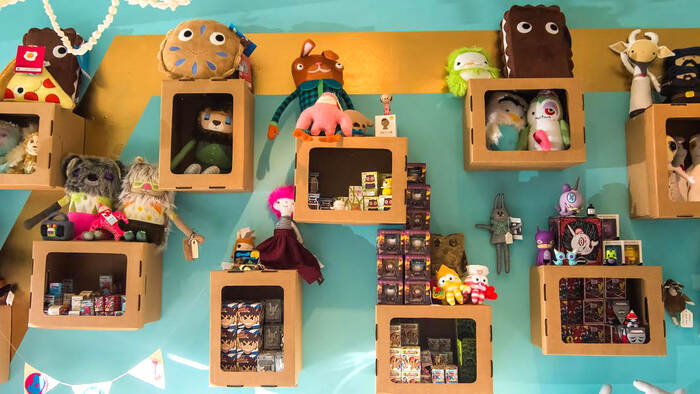 Spend an hour getting your wholesale house in order with Kristen Rask. Kristen is the president of Urban Craft Uprising, owns the adorable Seattle toy shop Schmancy, and is a veteran expert on the wholesale game.

In Get Ready to Wholesale, Kristen will teach you exactly what you need to know get a wholesale business up-and-running. You'll learn about:
Creating and organizing line sheets

What info to have on your website 

Product photography essentials

How to work with and approach store owners
Kristen has been on all sides of the wholesale table and in this class she'll share insights that will give you a more complete perspective on what it takes to land wholesale deals.

If your wholesale business is stagnating or you are ready to launch one for the very first time, don't miss your opportunity to get the inside track on doing right in Get Ready to Wholesale with Kristen Rask.
Reviews
This class feels like an off-topic, non-linear wrap-up to a class that I apparently missed. There seems to be an self-promotional emphasis on trade shows but this is not an option for many of us. I was hoping for practical, step by step information about how I can take the products that I currently sell successfully on my own and approach stores without looking like I have no idea what I'm doing. I recently got some wholesale inquiries and realize I don't even speak the language of wholesaling. I would love a beginner's class about the specifics of wholesaling, and wholesale pricing and what is typical in terms of quantities and when to make exceptions. I hate leaving bad reviews but the description of this class does not match the content.