Image 2 - Radial or Gradient Masks, Object Removal
David Grover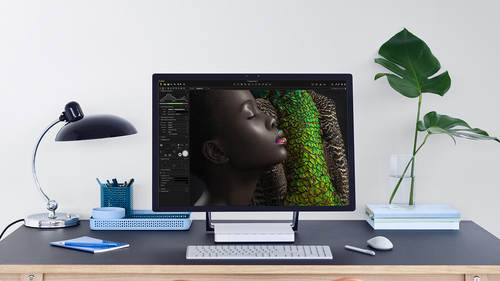 Image 2 - Radial or Gradient Masks, Object Removal
David Grover
Lesson Info
42. Image 2 - Radial or Gradient Masks, Object Removal
Continue perfecting real, RAW images with this pet shot. Work with a radial gradient mask, apply selective sharpening, and more.
Lesson Info
Image 2 - Radial or Gradient Masks, Object Removal
So let's move on, Teoh. Let's take our cute dog here first of all, So once again I'm going to start with grabbing my crop to and we're gonna take a crop that sits something like this. So the dog is our focus. Of course. Now, if I zoom into 100% it's got really nice detail. As you can see, we can pretty much see everything but relatively shallow depth of field. But focus is absolutely spot on, so there's probably not much point to adding structure and sharpening to the whole image. We could just concentrate it on the sharp areas, Um, but before we do that, in this case, I am going to use a radio Grady a mosque because the vignette ing tool, it's only centered around those corners, but we want to make a shape that is just, if you like on the pop itself. So if we start drawing out hovering over the center line, if you remember, allows us to rotate the radio Grady int mask. Like so on. These three lines describe are feathering, so right now the feathering is pretty hard. It's going to go f...
rom 0 to 100 quite rapidly in that fall off, so I think that's a little bit too much. So I just want to feder that off a bit more softly, like so. So let's m toe hide the mask again, and we can darken that down. Now I do a little bit of exposure, but remember, exposure darkens everything at the same rates that the highlights mid tones, shadows getting darker as we move that slider down. Now, if I go too much, I don't want to start blocking up the shadows. So a combination of using the exposure tool and also dragging down brightness often works quite nicely as well. And then I'm not filling up those shadows. Next, we want to liberate the sharpness a little bit better. So what kind of tools can be used to do that? So once again, I want to visualize my adjustments. Before I do that. Don't forget to name your layer. So it's called that Radio Mosque. Like so on. We're going to make a new filled lamp so over the whole image once more, and we use a couple of tools just to sharpen this up a tiny bit. Now structure will work really well on this. We push it too much. He will start to look ugly. But a few points of structure really brings that out. And we might even get away with during a bit more show opening a swell like So now there's no point doing that over the whole image because it's out of focus down here. And if the shop is a bit noisy, it's just gonna accentuate that. So we can use this technique also for people if we just want to show up in their eyes, that works really well because quite often we don't want to sharpen skin. We just want to do eyes, mouth, other makeup features and so on. So this widow's this technique would also work on that. So now I'm gonna clean my mosque. You know the deal. Grab the brush on nice soft brush, and I'm still going to keep the flow low. And then we're just gonna gradually sharpen up on those areas that we I need it as well, like so so very sort of targeted show opening. If we press em, we can see where we've done that, like so and remember, if you want a a really clear way of seeing where the mask is Option key or okey and M. That shows you the Grayscale mosque so we can see exactly which areas we've sharpened without the distraction of the image. So let's go into 100% if we turn this layer off and back on, just gives us that extra little bite on the edge. So great if we were going to print this out, for example, especially big size as well. So let's change. This led to show opening like so and finally, let's go back to Radio Mosque and just dark in this down a bit more. That's the nice thing about layers that gives you that flexibility to go back and just keep tweaking and editing. See for crop. I just want to sneak the crop in ever so a little bit tighter, actually, like that. Okay, now color grading, I think, is always an important step to think about, especially on an environmental sort of portrait like this. So once again, putting the color grading on the layer gives you a lot mawr flexibility as well. So let's add a new filled layer and double click we call that color grade. I tend to come up with short hand terms for these layers. So rather than writing color grade each time, I just do CG so I know what it is. Go to our Talibans to let's bring this out So it's easier for you to see we've actually docked it to our cholera editor there, bring it back out. So we're gonna have a combination of the master so the master is going to affect the whole image. So I just want a warm everything up a tiny bit. And then if I go to my shadows sort of around the edge, let's actually take those down to a call a tone on the midterm boys. We can make that a bit brighter, and then perhaps even more are just dark and the shadows down like so. So just a few extra touches. If we turn this off, we can see what it's done just ever so subtle, you know, the secret of color grading. It's not necessarily making it really obvious. It often, you know, just a few subtle tweaks. So let's have a look. I think I'm pretty happy with that. How does it compare to what I did yesterday. Quite different, actually. So if we go back to the background, it could probably do with a little bit more contrast to do auto levels. Maybe not that much. And a bit of clarity is well, so that's where I think I would stop with this one as well. Select is do a option click. So bolt click on the reset. So that was before and after, like so. And if I feel we know what, maybe that radio mask was a bit strong. Rather than having to go back and change all those different aspects of the radio mask, I can just go into on my capacity and maybe soften it off a bit. So I think I was a bit heavy handed. Same for the sharp being that was probably fine with the color grade. That was subtle anyway. So by separating out your edits on two different layers once you come to the end and review think actually, that was a bit too much, so it gives you the ability to balance
Class Materials
Windows Keyboard Shortcuts
Ratings and Reviews
This is a superb course. David is an excellent teacher. I'm coming to the end of it and have learnt so much. I've been using the software for a year, self-learning as I went along. I had watched the odd David Grover video on YouTube, but never got much further in my understanding of the software. Capture One is brilliant software and to do it justice you need to learn it properly from an expert. Highly recommend this course if you want to produce professional results.
Excellent course and a very engaging speaker. If you are starting with Capture One 12, this is the best class to take. The lessons are presented and explained in an organized way that it shortens the learning curve. Thank you, David. Cheers!
One of the best course I've purchased. Very helpful and I learned so much more with this course and in a short period of time, than all the official Capture One You Tube videos put together! Anyways David Grover is the same guy who does the Phase One C1 official YouTube videos, so there's no better person to conduct this course than him! Truly excellent and if you think you know all about C1 Pro 12 interface, wait till you watch this course.
Student Work