Interface Overview
David Grover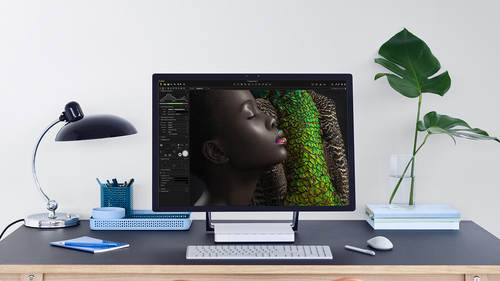 Interface Overview
David Grover
Lesson Info
1. Interface Overview
Get acquainted with Capture One Pro with a quick overview of the program, including where the different controls and options are located. In the first half of the class, David walks through a quick start of the software before diving into the advanced tools.
Lesson Info
Interface Overview
Hello and welcome to Creativelive. My name's David Grover. And today we are looking at capture one pro 12. It's gonna be a great course. We go through many facets off capture one. We're going to start off with the basics just so you know how to orientate yourself round the interface, know how the standard tools work on a few basic workflow things. And then we're build up to more editing a workflow to eventually later on shooting tethered. And then we're finished off by actually going through some general image edits. So you can see how everything that we've learned so far all comes together into one finish. So the first part is gonna be more about quick starts how house get up from running really quickly. Eso You can learn all the basics and then get started as fast as possible in capture one and save you lots of time. So getting started straight away. This is how capture one is going to look when you first open it up. Now I have some images in my demo catalog. But once we've had a loo...
k at the interface or actually go through the process of making a new catalogue and getting some images into their. But before we do that, let's look at the terminology of what I refer to in the interface. So if we take if you like the different elements of capture one over here on the left hand side, this is where all the tools are adjustment tools, workflow tools and so on. They are divided up into these various different tool taps. So tools until tabs over on the left. In the center, we have the viewer, obviously, which is where we can see our image, for example, or any number of images that we might have selected from the browser over on the right hand side, which is this area over here. Let's just bring one image backup. Also, you'll see in the viewer along the bottom. We have some meta data, if you like. Which told you the eso shutter speed lens used and, of course, also the file name and then information down in the bottom right hand corner about star ratings in color tags and so on. Finally, up in the top, we have the tuba, and these contain the curse Settles, which would come back to in the second and various buttons, if you like, which turn on and off something. So this could be something really simple, like just showing grids. And guides can just about see one of the guides down here on turning on exposure warnings and various other things that would look at a swell. Now, over in the center here we have the various different Kerr settles, which change the behavior of what the curse it does. So this could be something very simple, like this one here, the crop tool, which allows me to crop my image, going back to the simple panto or the handle, which just allows me to double click to zoom in on, navigate around the image, for example. So these various tools would pick up as the course progresses as well. But Kerr settles, changing the behavior of the curse. Finally, upon the top, we have various different menus which have caused, like any application, we can click and pick up various options as well. You'll see on the right hand side of all these various different options that there's also keyboard shortcuts, which we will look at a swell so in summary, very simple tools and tool tabs on the left viewer in the centre browser on the right hand side and the tool bar up the top and most importantly, the cursor tools in the center. So those, if you like the four main areas of capture one. Now, the nice thing about this is that if this kind of doesn't make sense to you, that all of this can be customized. So if you think of these different zones has just blocks that you can move around like the tools, the browser in the viewer, it becomes actually very simple to customize.
Class Materials
Windows Keyboard Shortcuts
Ratings and Reviews
This is a superb course. David is an excellent teacher. I'm coming to the end of it and have learnt so much. I've been using the software for a year, self-learning as I went along. I had watched the odd David Grover video on YouTube, but never got much further in my understanding of the software. Capture One is brilliant software and to do it justice you need to learn it properly from an expert. Highly recommend this course if you want to produce professional results.
Excellent course and a very engaging speaker. If you are starting with Capture One 12, this is the best class to take. The lessons are presented and explained in an organized way that it shortens the learning curve. Thank you, David. Cheers!
One of the best course I've purchased. Very helpful and I learned so much more with this course and in a short period of time, than all the official Capture One You Tube videos put together! Anyways David Grover is the same guy who does the Phase One C1 official YouTube videos, so there's no better person to conduct this course than him! Truly excellent and if you think you know all about C1 Pro 12 interface, wait till you watch this course.
Student Work