Intro to Second Day
David Grover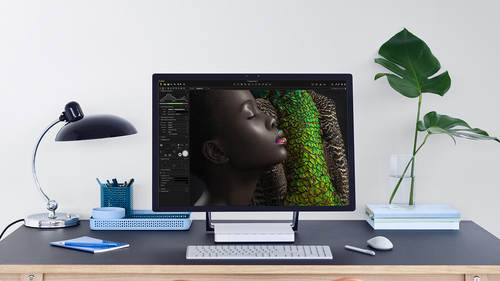 Intro to Second Day
David Grover
Lesson Info
25. Intro to Second Day
Ahead of a live shoot, get a jump start on what's next: tethered shooting and sessions.
Lesson Info
Intro to Second Day
So far, we've seen some of the great new features in capture on 12 like luminosity, masking radio masks, linear Grady. It masks a whole bunch of other stuff in a fresh new interface. And now we're continuing on with, you know, a firm staple of capture one which is shooting Tebbit. So what we're going to dio in this segment is do a live shoot. So we're gonna shoot directly into capture one show you a really good workflow for managing the images effectively. How to use live view, how to focus remote control of the camera, everything to make sure that your tethered capture session runs super smooth. Now, earlier in the course, when we looked at for management, we were talking about working with catalogs. Now, capture one is unique that it has two different ways of handling your images. So, as I said earlier, we looked at managing photos with a catalogue on a catalog is essentially ideal for managing a large body of work. So you have 160,000 images on that catalogue, allows you to manage t...
hem perfectly and give you good ways of organizing, filtering, finding images, and so on where a session comes in is that it's much more suited to a single project. So that could be attitude, which we're going to do today or equally. It just could be a job that you shot on location, and you just want to keep those photos all in one location. So first of all, we're gonna have a look. Addis Session housing structured What does it look like? And so on?
Class Materials
Windows Keyboard Shortcuts
Ratings and Reviews
This is a superb course. David is an excellent teacher. I'm coming to the end of it and have learnt so much. I've been using the software for a year, self-learning as I went along. I had watched the odd David Grover video on YouTube, but never got much further in my understanding of the software. Capture One is brilliant software and to do it justice you need to learn it properly from an expert. Highly recommend this course if you want to produce professional results.
Excellent course and a very engaging speaker. If you are starting with Capture One 12, this is the best class to take. The lessons are presented and explained in an organized way that it shortens the learning curve. Thank you, David. Cheers!
One of the best course I've purchased. Very helpful and I learned so much more with this course and in a short period of time, than all the official Capture One You Tube videos put together! Anyways David Grover is the same guy who does the Phase One C1 official YouTube videos, so there's no better person to conduct this course than him! Truly excellent and if you think you know all about C1 Pro 12 interface, wait till you watch this course.
Student Work