Get The Most Out of Your Photos With Capture One Pro 12
Session Overview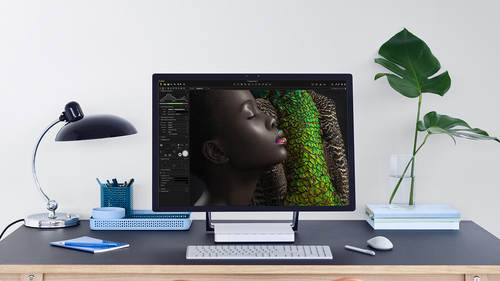 Get The Most Out of Your Photos With Capture One Pro 12
Session Overview
Lesson Info
Session Overview
So I've got on older session here, which we can look at on screen, and a session is really comprised off four basic folders, so a default session will have a capture folder and output folder selects folder and a trash folder. So the capture folder is probably rather, obviously where all the captures go on. We can subdivide this folder into further folders, so when we shoot a little bit later, we're going to do three different shots or build up the shot so you can see how we can shoot into those different folders. So the Capture folder is for captures. Thea Output folder is where the output scope, like J pegs, tips and so on. The Selects folder is a folder that we can use to drag and drop images to as our final selects. That's optional. Our show you perhaps a better way to do it when we work with our shoot shortly and also the trash folder where your deletes go. Now all of that is encapsulated into one master folder like so now that makes it really easy to move it around or back up, say...
to external media on Ditto, open in capture one. It's just a case of double clicking on this Coast session db so that's a bit like the catalog database. So this is the session database, so it's a really simple, straightforward former. So if I make a new session, let's go into capture one on. I'm going to say file new session and we give this session the name. Let's just call this creative life, first of all, and you can see here if we don't change anything, we have a capture. Select output in trash folder named Capture Selects Output and trash. I would recommend you just lied. That is the default the system. Recession works in the best way like this. So if I say OK, a new session pot pops up like this. Now over on the left hand side, the library tool tap looks slightly different, so it has the session folders. Capture selects output in trash, a couple of session albums, which will come to in a section called Session Favorites. So it looks a little bit different to how the library tool tub looks in the catalogue. Now the great thing about a session again, it's behavior is a little bit different to a catalog. We don't necessarily have to go through an import process. So we're, for example, on the session that I just made this one here. Creative life. There's my default folders. If I just grab some images, let's just pull some off boy hard drive here. So let's grab some of mine, see what's in there. So if I just select all of these images, maybe not that many. Let's do a few. So we're not waiting too long. Let's just grab these, like so So if I grabbed these images and just dump them into the capture folder like so and if we click on the capture folder here, then capture one starts bringing the minute straight away so we don't necessarily have to go through an import process. So capture one is always watching the's session folders all the time, so it's dynamic that it's watching them. So if I was to taken image, let's grab, say, one of these and I'm just gonna delete it on. Then it just disappears straight away from the session. I think my window is covering that there, so let's just say get rid of a few more. So if I take those away? See immediately. They disappear from that session folder, so capture one is always watching capture select output and trash. So whether you're working and finder or explore or in capture one capture, one will keep up. So again a little bit different to a catalogue mechanicals. Dragon drop between these folders as well. So if I drag an image from captured two selects and click on Select over here, we can see those images in there, and they've also physically moved into selects folder as well. Another little difference, you'll see, is that alongside images in any of the default session folders, you'll see this folder called Capture One. And if we look in the selects, you can see it's also built the Capture one folder as soon as I drag those images into selects. Now, that sidecar folder or whatever you want to call it that contains the settings for each of those images, so you can see this dot cause foil, like so on this photo call cash that contains the thumbnail that was generated when the image was first dropped into that session. So this folder, if you're wondering what it is you can just ignore it. Leave it alone. Don't touch it. Don't move it. It just means capture. One is looking at it to see the adjustments on the image. So if we were going toe, if we were to go into this shot and just make some edits and adjustments or whatever, then capture on automatically updates what's going on in the Settings folder like, So that's really all there is to it to a session, so you don't have to use it when you're working. Tebbit um, it works just as well for like, a single job. So let's say you gone out on done a location shoot, as opposed to maybe putting them into your master catalogue, which has tens of thousands of images in it, and then calling and deleting some of those shots. You might prefer to just work in a session and keep that job as a stand alone entity
Class Description
AFTER THIS CLASS YOU'LL BE ABLE TO:
Understand the interface and terminology in Capture One Pro 12
Setup your workspace and shortcuts to fit your habits
Build a workflow and editing strategy to save time and maximize results
Control the dynamics of color and texture with Capture One's RAW conversion engine
Tackle a wide variety of image problems with photo editing
Learn the new features inside Capture One Pro 12
Master advanced image editing techniques
Shoot tethered photos -- and edit as you shoot
ABOUT DAVID'S CLASS:
Capture One Pro 12 allows you to seamlessly capture, organize and edit your images all in one space. But the wide variety of tools and customization options in the photo editing program from Phase One can make the software a challenge for new users.
In this course, David Grover, a Capture One educator and expert, shows you how to overcome the initial hurdles of learning this program so you can hit the ground running. From basic techniques to advanced edits, you'll learn start-to-finish photo editing and asset management inside Capture One Pro 12.
Whether you are new to Capture One, are coming from an older version of the program, or are switching from another photo editor, you'll master everything from import to export. In this class, David shares everything from workflow to editing, exporting and even shooting tethered- all the while giving you helpful examples and visual aids to drive home each lesson. By the end of this intensive course, you'll be ready to manage and edit your photos in one streamlined process.
WHO THIS CLASS IS FOR:
Beginner and intermediate Capture One users
Photographers in need of a post-processing workflow that are working with one of the more than 500 compatible camera models
from Sony, Fujifilm, Nikon, Canon, Phase One, and others
Photographers who want to enhance RAW images and make them look extraordinary
Photographers incorporating tethered shooting into their process
Professional photographers switching from another editing program
SOFTWARE USED:
Capture One Pro 12
ABOUT YOUR INSTRUCTOR:
As a member of the software team behind Capture One, David Grover is an expert on the ins and outs of Capture One Pro 12. But with experience running weekly webinars on the photo editing software, David is also a respected educator in the industry. Shooting since the age of 16, David is both a photographer and a photo editor. He lives in the UK with his wife and two children.
Reviews
This is a superb course. David is an excellent teacher. I'm coming to the end of it and have learnt so much. I've been using the software for a year, self-learning as I went along. I had watched the odd David Grover video on YouTube, but never got much further in my understanding of the software. Capture One is brilliant software and to do it justice you need to learn it properly from an expert. Highly recommend this course if you want to produce professional results.
Excellent course and a very engaging speaker. If you are starting with Capture One 12, this is the best class to take. The lessons are presented and explained in an organized way that it shortens the learning curve. Thank you, David. Cheers!
One of the best course I've purchased. Very helpful and I learned so much more with this course and in a short period of time, than all the official Capture One You Tube videos put together! Anyways David Grover is the same guy who does the Phase One C1 official YouTube videos, so there's no better person to conduct this course than him! Truly excellent and if you think you know all about C1 Pro 12 interface, wait till you watch this course.