Controlling Off Camera Light
Erik Valind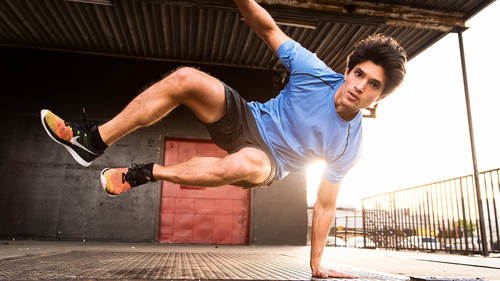 Controlling Off Camera Light
Erik Valind
Lesson Info
4. Controlling Off Camera Light
Lesson Info
Controlling Off Camera Light
So the next thing is getting your flash off-camera! Alright, let's actually start building, now that we've got an understanding of what we're going to be looking for with our lighting modifiers, what they're gonna do for quality, and now we've understood how to set up our camera. We're always going to have our camera in manual mode for the most part when we're shooting with flashes, so let's go ahead and get our flash off camera. So the first thing we're gonna need, this is like our show-and-tell portion. So I'm gonna kick this over here. The first thing you're gonna need is a light stand. So there's a couple considerations when you're looking at buying light stands. This is a nice nano stand. These are wonderful on location when you don't need to put, like, a big modifier up or anything like that. But I do want to caution you against smaller stands when you're out there investing in a strobe and investing in softboxes and all these modifiers. If you have a $2000 light and you have a b...
ig heavy softbox on it, you're probably not gonna want a tiny little light stand to be supporting the whole thing. So this is not what I'm gonna recommend you go with. Yes, they're super portable, but the smaller light stands don't give you the support. I would definitely recommend looking for something a little bit larger. This would be like the next step up from your basic kit stand, and what I like about these is the big footprint. So footprint is basically this diameter, how spread out these legs get, and that's gonna be that center of gravity, that support that you're getting, so as the wind starts to blow on things or someone bumps your light, you have a better chance of this still staying up. With smaller light stands, you get these smaller footprints where there's really not a lower center of gravity, there's not a lot of surface area on the ground, so these fall over much easier than these guys will. So we're gonna stay away from the smaller ones. We're gonna go to the bigger ones. Also, when you set these up, a lot of times I see people set up their light stands like this. What we've done is we've shrunk down our footprint here. So we wanna make sure that these supports right there are parallel with the ground; that means we're gonna get the maximum spread of our light stand for footprint-wise and it also gives us the ability to put a sandbag on that. And speaking of sandbags, do I have Ken around here? Let's go ahead and bring out another stand. So this is our standard, our kinda kit stand that you would find, and what you see in the studio a lotta times are C-stands. And I mention sandbags, thank you, sir, so with the sandbag, when you set these out like this, you can really easily put a sandbag on there, which is gonna again put more weight really low, and keep this and make that more stable, and you see these all the time in behind-the-scenes photographs of different photo studios and on movie sets, and these are called C-stands, or century stands, and they're actually designed with this top leg here to put a sandbag on it really easily. And it keeps it off the ground, 'cause we have it on the highest leg; that means all the weight from the sand is being put onto the stand and now this is super sturdy. You put one or two sandbags on here and I can put a five-foot Octa in the wind and let it blow all over the place and it's not going anywhere. So, when you're thinking about setting up your lights off camera, this is where you're gonna wanna go. You're gonna wanna go to a wider footprint, or you're gonna wanna go to a C-stand, and just throw a sandbag on it, and you're good to go. Or a voice-activated light stand, which is basically a friend to help you go ahead and hold your light stands so it doesn't go anywhere. So, a Val is sometimes cheaper, sometimes more expensive, depending if you're buying lunch. Okay, so we've got that there. So that's getting your flash off camera. So the next thing we're going to go to is actually grabbing our model and setting up some lights and showing you what the different lights are gonna do. So Ken, let's go ahead and clear all these out. Let's bring our model up. So I'll let you pull these two out, I'll have to come back up, and we're gonna go ahead and start shooting. I've got this guy back here as well. And I'm not knocking these little stands, they're great for speed lights. Yep, so we're just gonna do those demos really quick and then we'll actually go into shooting here in a second. Okay. Alright. So, first off, this is our mono light, okay? Strobes come in all kinds of different flavors. You've got your tiny speed lights or small flashes which are great, and everything you're gonna learn here, you can apply with a speed light or a small flash, so how many of you guys have speed lights already? Everyone, right? I feel like we all usually do; sometimes they gather dust in our closet, we never, you know, get the guts to get out and use them. How many of you have studio strobes already? Everyone raising their hand at home? Okay, so if you have speed lights, which more people do than strobes, everything you learn here: the direction of light, the quality of light, where to place it, how to set it; all works for small flashes, large flashes, mono lights, pack and head systems; it's all gonna work. I wanna teach you basics and principles, not one specific brand. But if we have to talk about a specific brand, this is the one I'm using. This is a Broncolor Siros monolight, and it is a strobe, which means it's gonna be wirelessly triggered from my flash trigger over here. It's a radio trigger, it's not like your TV or remote where it's infrared. Radio triggers can communicate through a little bit of wall and space, and basically it sends a wireless signal from my camera over to my strobe to fire. So I have a transmitter here, and a receiver built into my flash. Now on this flash, I've got just a standard reflector here, it's gonna kind of focus my light a little bit. But I wanna go ahead and turn this on, and can we do a punch-in, on our, on the model's face? I wanna show you what this quality of light is. So I'll have you kinda look forward, which camera are we going to go to? So whichever one, that one right there, perfect. So, this right here, should look very familiar. This should look just like one of the slides that we had in our presentation. So this is gonna be hard light, and why is that? Well because it's small, and it's relatively far away. So I always try to think of light in relation to my subject. So she's got big beautiful hair, she's tall, and I have this tiny little point light source illuminating her, so it's like this tiny little light, and we have this full-sized model, you know, so this isn't gonna work. So this is why it's hard, and we know it's hard light because you can look at the shadow from her nose. See how defined it is? It's a very defined shadow. So we're gonna wanna go ahead and take this and go somewhere softer with it, and to get softer light we have to increase the size. So let's go ahead and grab our softbox; we can grab our two by three softbox over there. So that one? Yep, and let's go ahead and swap that out. Perfect. And what he's gonna do, is he's just gonna pop that off and I love this, this is another thing to think about, a lot of times we're gonna go ahead and you might think, oh, I've got it on a light stand, it's sturdy, right? Let's go ahead and take our modifier off here, and then try to lift our softbox on and put it on. A lot can go wrong there. You can bump your light, it might fall off. You can bump the flash tube, it might break. So the proper way to swap modifiers is actually take your light down, put the new modifier on and then remount your light. So these are just little things that you pick up if you've been photo assisting, or if you've worked with other photographers, but I'm self-taught, I learned this all the hard way. I broke a lot of flash tubes, I've broken a couple strobes in my day, um, thank you, sir. So it's really cool to be able to work with other professionals or to be able to come in and pick up these little tips at home before you go ahead and break big expensive lights of your own. So now we've got this set up. This is a two-foot by three-foot softbox, so I don't care how tall my model is, or how pretty she is, her head's not gonna be bigger than two or three feet, usually, okay? So with this guy, it gives me some options. If I want a really soft light, I have to increase its size, right? So what I'll do is put my softbox horizontally like this, and when I aim it at my subject, then I have three feet of light wrapping around and illuminating her. Or if I want it to be a little bit harder but I want more coverage on her body, then I'm gonna go ahead and flip this over to two foot by three foot, and now I've got a taller light, and I can go ahead and bring this in, just like that. So now I have nice, even, a body illumination of light and a nice spread here; I still have two feet of size that's gonna go ahead and be illuminated in the face and making that nice and soft. So it's amazing, the difference, without even turning the strobe on, just using the modeling light, you can see how much softer this lighting is gonna be. Now, couple of you are thinking, alright, where the heck do I put my light, alright? If you're new to using lights, where do you even start? I mean, we talked a little bit about direction, right, like, how if you go farther off camera, we get more and more shadow, alright. But if you're just starting out and maybe you're not feeling too comfortable to be really creative with this, I can give you some really fast, easy placement options as far as how to place this to get the best possible light right away. So this is where I start. I mean, I might move my light a million times in the course of a photo shoot, but when I'm shooting, I like to start facing my subject, and the first thing I do is I get my height right. So I'm gonna bring this in, and I'm gonna go ahead and turn this over the other way, and I'm just gonna go and get the bottom of my softbox to be about eye-level with my subject. So that's number one, I'm just gonna look, and if I can shoot here, and I can look directly at my subject's eyes underneath the bottom of my light modifier, I like where that's at. And now, because of this, I'm just gonna angle it down just slightly, there we go, and now this is the first most important selection we have to make in our direction of light. And why do you think I have it right here? Well, we already looked at what happens when you put the light below a subject. It looks like we're telling horror stories around the campfire kinda thing. That's not good light, alright? So we know that that's bad light, so we wanna avoid bad light. I also like to think of what motivates my lighting, and when you're out there in the world, your sun is up high in the sky casting light downwards, your streetlights are up there casting light downwards, indoors, ceiling lights are casting light downwards, so why wouldn't our portrait light be also casting the light downwards? So I want my light to be motivated by something, and in this case I want my light to look very realistic and very flattering. So I have my light up, bottom of my light modifier about eye level, and angled slightly down. That's step number one. Now step number two, 'cause this right now, we've changed the quality, the light is soft, but we haven't really changed the direction much. It's still very flat, we don't see any shadow. So what I wanna do is I wanna move my light over to create some shadow. Now I don't wanna do this, 'cause if I come all the way over to the side then I'm lighting only half of her face, and the one thing you'll notice too, when your lighting is, you get catchlights, or highlights in the people's eyes. So you want catchlights in both eyes, that way they look alive, there's a spark to 'em. The problem is, if you move your light too far over to the side and you get no catchlight, the eyes go dark, and it looks like you've got a stuffed animal rather than a beautiful lively human, so you want that sparkle and that catchlight in both eyes. So I don't wanna go this far, but I do wanna get off enough to get shadow. So I like to put my light at about 45 degrees, and angled over; perfect, there we go. So this is a good starting point. And then finally, where is my light aiming? So if I put my subject in the center of my lights, I'm gonna get a foot and a half wrapping around the front of her face, and I'm gonna get a foot and a half wrapping around the back of her head where the camera can't see it. So I like to do what's called feathering, and I like to aim the front of my softbox just past my subject, so now my light is firing this way. And what's that doing is it's getting a full three feet of light wrapping around her face, and remember, the larger your light source, the softer it gets, so by utilizing all three feet this is the softest light I'm gonna get from this softbox. And I can go ahead and just bring it in as close as possible so that it's not in my photograph, and this would be my first photo. So it took a minute or two to talk through, but in reality, I would just be like, alright, softbox on, step over, and fire. And you're off to the races in five seconds. So that is the physical considerations of how to pick your light stand, and how to set up your light and how to change modifiers, and also where I would go ahead and start placing it.
Ratings and Reviews
this is a super express class, fantastic... within very little time the guy explains what other need hours and hours to explain. clear explanations supported by practical examples how to sue light and what happens. this i avery basic but if you need to refresh your basic knowledge it is highly recommended to listen to this guy, he is good he is also fun
Worth every penny! I'm a natural light photographer looking to have more control in less than ideal lighting situations and this class was perfect! Erik covers so much great information in an efficient and effective way. He automatically answered all my questions just as they came to mind throughout the class! Love that he covered both creating dramatic and natural-looking lighting no matter the environment you're in! Thanks Erik!
Erik is concise, approachable and effective with his teaching style. This class had the perfect tempo yet covered some of the most important concepts and things that people usually struggle with (aka me) which is mixing ambient light with flash. Superb class, superb teacher.
Student Work