Do you need an Assistant/ 2nd shooter?
Philip Ebiner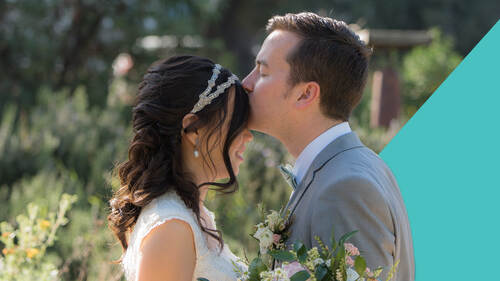 Do you need an Assistant/ 2nd shooter?
Philip Ebiner
Lesson Info
25. Do you need an Assistant/ 2nd shooter?
Lesson Info
Do you need an Assistant/ 2nd shooter?
Welcome to the next lesson. Let's talk about needing an assistant or a second shooter. So, do you need an assistant or a second shooter? This is probably something you need to figure out before you sign your contract and it's going to cost extra money, right? You need to pay an assistant or you need to pay a second shooter. I typically love having a second shooter, but really only if the wedding is big enough and by big enough, I mean, if it's in multiple locations, the uh partners are getting uh ready together in different spots and the ceremonies in a different spot. If there's tons of different locations, it's incredibly helpful to have a second shooter. Um I my rule of thumb is sort of if it's over 70 ish people as far as guests go, I usually recommend having a second shooter. It's gonna cost extra obviously, and you have to decide on who is gonna be your second shooter. Right? As far as an assistant goes, I don't typically use an assistant. I I can see that it would be super helpf...
ul to have an assistant, I think in times of film, right? When we needed to reload cameras or we have tons of flashes and stuff like that. An assistant is great. And if that is your style, right? If you need external lights that you have up and running, having an assistant is gonna be super helpful. Um or if you're shooting on film or you're shooting video as well as photo and there's two of you having an assistant run things around or carrying around is huge. Very, very helpful, but it will up your costs, right? I typically do not need an assistant. I will hire the second shooter like we're talking for if the wedding is big and if there are multiple locations having a second shooter is great, but it's always good to meet with them beforehand. Um You wanna make sure that they're shooting in your style and you wanna make sure you're not both shooting the same thing. So I will typically shoot a ceremony in the same way that I would shoot by myself. And I would have them focus on getting wide shots and I would have them focus on getting close ups of family members. That way I can focus on what is exactly happening and the close up shots of the bride and the groom. Um, and my second shooter can go and shoot the big wides and make sure that I'm not in them and just kind of be on the outside and supplement things and then it's also helpful like I said if they're getting ready in different locations, having a second shooter can be with the groomsman typically because they'll need less photos while I'm with the bride. And if they are in separate locations, it helps a lot. Right, because then I don't have to be bouncing. I don't have to be losing what I could be shooting with the bride by jumping somewhere else. It also helps too. When I'm shooting in groups, I can be either shooting the group or they can be helping organize and making sure that everyone's in the shot or their hands are in the right places or they're not wearing sunglasses or the hats aren't looking poor. So having a second shooter can help in those ways or they can be shooting profiles and candids while I'm shooting the formal photos. So having a second shooter is really, really helpful, especially if you have big groups of uh wedding parties or lots of guests and then during the reception stuff or the bouquet toss or a first look, they can be getting a separate angle and you can really focusing on the hero shot while they're still getting the extra shot. That will tell the story. Working with a second shooter is fantastic. And it's a really good way to round out all your photos. But keep in mind you're gonna have that much more to edit or you can pay your second shooter to be editing their photos in your style, like you can send um a sort of preset edit that you can send to them. Um It's also helpful to know what camera and system they're shooting on. Maybe you guys can match your camera systems, maybe not. Um Also something to think about is getting the photos back. I like to make sure that I get all the photos. So sometimes I'll actually give them extra SD cards or whatever media their cards takes and I'll just take them from them at the end of the night. That way we're done at the end of the night or if they have to leave early, I can just take them. I don't have to worry about it. Um I've been in places where if you don't have the extra SD cards, they'll take them home and they'll get them to you on a USB drive or something like that or typically, and I'll talk about this in the next lesson. But as a second shooter myself, I will like to call through my own photos so that the main shooter doesn't have to deal with all my out of focus missed shots and stuff like that. So having a second shooter is great. If you can get one, you can afford it. That's wonderful. Um It nice to develop relationships with other second shooters or main shooters. And in fact, I coming up have been a second shooter for a lot of main shooters who have had more business than me and then will alternate. Right. They'll be a second shooter for me while I'm a main shooter. And it really helps to kind of like get work with each other and know that you can trust each other. Um, so look into who else is a second shooter in your area and maybe get coffee with them, talk to them second shoot for them. It's really great practice. And in talking of that, let's talk about being a second shooter in the next lesson.
Class Materials
Wedding_Photography_Key_Moments_List.pdf
Ratings and Reviews
Student Work