Your Business Support Team: Lab Partnership
Tony Corbell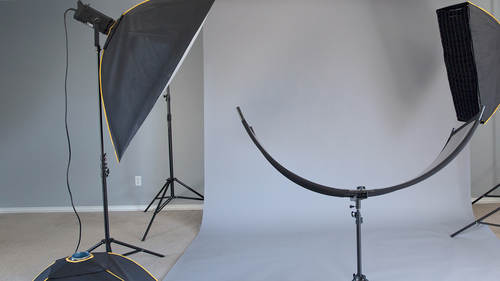 Your Business Support Team: Lab Partnership
Tony Corbell
Lesson Info
5. Your Business Support Team: Lab Partnership
Lesson Info
Your Business Support Team: Lab Partnership
uh okay so in addition to the lawyer and the c p a uh let's talk about this let's talk about working with the lab uh I don't know about the rest of you but I know that I know that part of my success in business is a relationship that I've had with my labs over the years and I know how important it is and that's why I say developed a lab partnership because it's not a lab is not just a vendor for you they are your partner in your business they are the final step in the production of your brand and your products that you show and sell to your clients and if you treat them with anything less than a partnership mentality I think you're making a mistake and if you see something from your lab that you don't like don't get mad at him and change and go to another lab stay with that lab it's a partnership stay with him sit down with him and say listen we gotta get this figured out I'm not wild about this this and this and they might say well okay but this this and this were your fault not our f...
ault what did I do wrong will you didn't do this or this oh great let's just have a conversation they will save you they will help you they will support you my lab is I used a lab called white house custom color debbie hcc dot com whitehouse has more than one lab location I can upload a file to my white house account before one pm any day of the week any size order as long as it's not framed and as long as it's not on canvas and I'll have it tomorrow by one alan my doorstep and I don't pay shipping I don't know how they do it frankly I don't know how they do it but they give you when they'll they'll send you a quick e mail back and confirm your order and then you can go into your account anytime in the next twenty four hours you could go into your account just looking status status and within an hour the orders already printed within another hour it's in the finishing department within another hour it's in packaging department within another hour it's on a truck within another r it's out for delivery I mean is like how did they do that because I came from a world where it took us two three four weeks to get our proofs back and five weeks to get our prints back from the labs so we have a great relationship and I expect that all of you do with most of your lives tells you that are already professionals and doing this is a living you've gotta have a great relationship with your lab I don't care who the lab is just make sure you work out the details and they will help you you have a true emergency on your hands they're not going to take care of you if you haven't had a great relationship with him but if you have you know they're gonna take care of you you have to have that confidence we had a loud discussion yesterday I know you're using and they're great lab great lab all of them are they're all all the all the portrait spicing the portrait world all of the portrait labs they all use very very similar equipment and they all have very very similar customer service you know just find one that's a great fit for you that's all none are none are any better than any others they just all have a great fit for certain people yeah question just to add to that to that my favorite thing about that is that they see your work regularly so if something comes in that something's gone wrong they recognize it and they call you and say you want this doesn't look like your work normally does did you do this on purpose and euro no I uploaded the wrong file and I got caught by my side I have sent a low low low rest thumbnail one time for a big and large mint and I guess they called me on it and I so appreciate the call because if they hadn't called me I would not have known till I got it back and uh you know not good so uh you but you have to you have to develop that trust so I occur encourage everybody find a lab and stay with him stay with him and work through the issues to your happy uh financially I think it'll be to your benefit too and that's kind of a big part of it to that a lot people don't think about her going to too much but financially if you're doing your job photographically did you know that you can you can get a discount on generally and your print quality and your proofing if you do proving for your clients if they if if you tell them do not correct the files if you tell your lab to correct your files then they might charge little bit more for the corrections that would be for color correction and for for density and color so if you've missed your exposure and the mystery color well they'll save you but they're going to charge you for it so that's another reason for you know getting a light meter sorry it pays to use meters
Class Materials
Essential Home Studio Gear Guide.pdf
Ratings and Reviews
Another great course by Tony Corbell. I loved this course. Tony is a great teacher, great photographer and great business man. He's enjoyable to listen to and a great teacher. He holds nothing back and shows how to shoot great pictures even in small shooting environments or on a low budget. I would buy again Tony's courses.
Wow! Tony is fantastic! So many hints and tips, crammed into this great course. I shoot portraits out of a small converted garage, about 9 ft high, 9 feet wide, and about 19 feet long. Tony has shown me so many ways to make this small space work for me, for which I am eternally grateful. What this course highlights is that whatever small space you have, there are ways of making it work. You need to buy this course and watch it over and over because, every time I watch it, I gain more and more info that I missed the first time around. Brilliant!
Absolutely wonderful, I cannot praise the content enough. I value Tony's stories as much as the information he is giving away, because it puts the data in the perspective and practical context of the actions we take. Thank you for this class!
Student Work