How to Be a Commercial Photographer
Rob Grimm, Gary Martin, Aaron Nace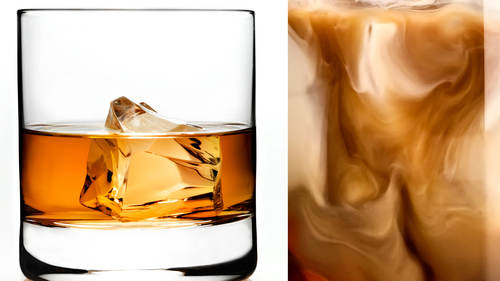 How to Be a Commercial Photographer
Rob Grimm, Gary Martin, Aaron Nace
Class Description
Ready to break into the commercial photography business, but unsure of where to start? Rob Grimm and Gary Martin will help you navigate the ins and outs of the industry by delivering expert advice on an entire gamut of subjects –– from marketing, to shooting, to branding, and location scouting.
Rob and Gary's workshop will be your personal guide to every single aspect of commercial photography. You'll learn how to set a budget, advertise your brand, and build your portfolio and client base. These two seasoned pros will also share invaluable technical tips on shooting and retouching.
This course is a one-stop shop for all the tools and skills needed to build a commercial photography portfolio and find your niche in the industry!
Class Materials
Example_Production_Book-RGG_Photo.pdf
Photo_Assistant_Guide-RGG_PHOTO.pdf
Day 1 Presentation Slides.pdf
Day 2 Presentation Slides.pdf
Ratings and Reviews
I have gratefully been watching this tutorial for free online, and as always CreativeLIVE has done an awesome job in bringing one of the best instructors of the trade and his creative team to help us improve and enjoy a higher level of understanding and performance in the skills we would like to achieve. I am humbled as always and ever so grateful. I would love to purchase the course myself, but since I live abroad, it is practically impossible, I hope those who can, would. I would just like to add one of the most interesting things I have learnt from this course is the careful attention these guys are paying to minute details and the amount of patience it takes to achieve their goals in each project. Stay inspiring, Totoo in China
Outstanding course! I'm a former creative director, now photographer full time and have had the unique experience working with studio photographers for commercial products in the past. This course is right on and very close to my experiences, and now that I'm behind the camera, it's nice to see some of those trade secrets revealed. Commercial work is fussy and you often have to sweat the details, but the results can be astonishing and rewarding. Rob and Gary do an excellent job explaining the ins and outs, without any pretention or hold-back on secrets. Something that's always annoyed me in the past, photographers never liked revealing their process. It's great fun watching Rob and Gary work a shoot, and Aaron Nace is beyond amazing in his retouching skills. I don't expect to break into this field, but I wanted to learn how things are done, for my own personal projects. I particularly enjoyed learning how they get the look of ice, ice crystals, and frost on the sides of glass bottles. I purchased several items from Trengrove, as they suggested. Their acrylic products are not cheap, but the quality is amazing and I'm very pleased and looking forward to experimenting. Thanks to all at Creative Live, RGG studios and Aaron Nace for this presentation.
Doors of Imagination Photography
This course is outstanding. I would consider it an advanced level. Having a good understanding of the technical aspects of photography and lighting is recommended. Rob Grimm takes you into two real product shoots. These were not canned demonstrations, but the real thing including working to get the lighting setup just right. The postproduction section with Aaron Nace was enlightening. This does require a good preliminary understanding of Photoshop. It was amazing to watch them build the final images for the client in real time. This is by far my favorite course to date.
Student Work