The Unique Challenge of Being a Creator
Mel Robbins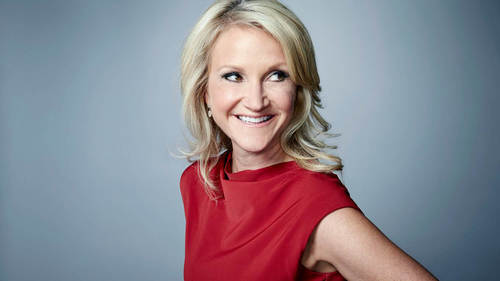 The Unique Challenge of Being a Creator
Mel Robbins
Lesson Info
2. The Unique Challenge of Being a Creator
Mel discusses how creators are particularly susceptible to the problem of imposter syndrome.
Lesson Info
The Unique Challenge of Being a Creator
The first thing I wanna talk a little bit about is the unique challenge of being a creator. So you may look at me, right, and you see me doing all these kind of fun crazy things, whether it's giving speeches or the company that we have that does courses and a lot of social media stuff or the book that I wrote or whatever it may be, and think oh, she's X. The truth is I'm just like you. I'm a creator, too. And it presents a really unique set of challenges, doesn't it? Because on one hand I wanna acknowledge the fact that you do what you do because of your heart, because of your soul. So do I, so do I. Yet your business requires your brain. Your business requires your head. And I think for creators, even those of us that are extroverted by nature, that we tend to prefer to be behind the camera instead of in front of the camera. That we tend to prefer to be in the contemplation of doing our work, of doing like what it is that our soul is calling us to do. And yet when it comes to promotin...
g your work, when it comes to marketing your work, when it comes to selling your work, when it comes to figuring out what the hell to focus on today, that's the head. And we're in this amazing battle at all times because we're such deep feelers that it exposes you I think even more acutely to anxiety, to self-doubt, to the imposter syndrome because if your work is also an expression of you, every time you're trying to sell it, you're putting yourself on the line. And so I totally get it, I totally get it. And you know, one of the major takeaways that we're gonna talk about is this. That you can't choose how you feel. You just can't, okay? I'm gonna give you an example. Where is Val? So now Val, when I called your name, what was the first thing that happened in your body? How'd you feel? Nervous. Okay now stop. How else felt nervous? Raise your hand. Okay, how else did you feel? I'm still feeling it a little bit. What's happening in your body? Just kind of awash over me like ohmigosh, like I'm being singled out. Uh huh, yes, I'm punishing you. Yeah, it's okay. The reason why I called on you is because I wanted to use you to help me illustrate a really important point. Things are gonna happen in your life. In fact, they happen all day long, and you can't necessarily control what's gonna happen in your life. Here's the other thing you can't control. You can't control the feelings that might rise up. Now I wanna qualify that statement because if you had the ability to quit your job and study meditation full time, you could probably create the skills to control what feelings rise up. But most of us don't have that kind of luxury, do we? So it's a lot easier to understand that shit's gonna happen to you. Are we allowed to swear? Yeah, go ahead. Okay. (laughing) Guess it's too late. It's gonna happen to you, stuff's gonna happen, and the feelings are gonna rise up. And we spend a lot of our emotional energy dealing with feelings, especially as creatives, don't we? Can you relate to that? Raise your hand if you can relate to that. Yes. We're going to fundamentally alter how you view the world today because if you can get this in your bone, and I know you suffer from anxiety like I do, don't you? And trust me. Yes. She's like yes, um hmm. If you can start to understand, Val, that you can't choose how you feel, but you can always choose what you think and do. That the power comes in not controlling the feelings, not always feeling positive, not always feeling confident and amazing, but actually having such self mastery that you understand in a moment's notice when those waves of nervousness, the waves of anxiety, the waves of self doubt come that that's just a wave, and you can actually choose to do something different. I am so happy that you're here. What do you wanna get out of this course? Mostly just ways to do it, exactly what you just said. Okay, and what would happen in your life if you had the ability to self monitor and to control those waves so that they didn't paralyze you? Well, work would be a lot less stressful. And so I have a growing team that I manage, and I wanna be able to just make them more successful also. Okay, and what about for you? Well, that's makes me successful and happier and less stressed out. Yes, absolutely. Give her a round of applause. (applause) So I called on Val spontaneously like that, and for those of you that are watching, so that you could have that quick surge of uh oh, she's really calling on people. (laughing) That was a feeling. That was a feeling that came up, right? You had no control over that. Something just happened, you reacted immediately. So we're gonna teach you how to have such self control that you can take control as soon as you've got feelings that don't serve you because I would say at least 50% of the things that I feel on a given day do not serve me. I am dead serious. I actually said to my business partner, Mandy, where is she? She's back there, hi, Mandy. I actually said to my business partner this morning, you know, I made a mistake. As I was on the way over I looked at social media, and I saw so and so was doing such and such, and that made me angry. (laughing) you know, like that doesn't serve me. It doesn't serve me. I can't choose how I might feel, but I can always choose what I think or what I do, and we're gonna teach you the skill of that, and it's absolutely liberating. Because here's another statement. Your feelings are natural. So one of the things I say all the time, we just dropped our daughter off at college for the first time, and she was in that weird kind of mind twist of a space where one chapter's ending and another chapter is beginning, but it hasn't quite begun yet. And so you don't have a routine, and you feel totally off kilter, and you're sort of wigged out, and you're not like really standing on earth. You know, you're sort of floating in that space of in betweeness. That feeling is natural. I mean, that feeling can be scary, but it's natural. Your behavior and your thoughts in response to any feeling are a choice. This is the most powerful thing that you could learn, that you could embody because the truth is you're always forever and ever gonna be putting yourself out there as a creative, always. That's never gonna change because it's your work. So anytime somebody goes eh, at whatever you do, or they push back on the pricing, which makes you feel cheapened, or whatever might happen, you know, you don't get the sale, you lose a client, the feelings that you're gonna feel, rejection, failure, insecurity, that is so natural. Of course you should feel that. What you do next is a choice always, and that's where your power is.
Ratings and Reviews
Let me start by saying I bought a book of hers and could not get through it. I just tuned in live today out of curiosity.. with low expectations. BUT WOW. THIS WAS FANTASTIC! As someone who teaches professionally (and has won teaching awards), I have to say I was in AWE of what a great teacher she was. Also, while she is not a licensed therapist, which some have complained about, she is so gifted in this area. WOW she has a talent! Watching her with individuals from the audience was moving, informative and inspirational! UTTERLY AWESOME! Truly glad I took the time just in case there was any value to it. THERE WAS IN FACT A LOT OF VALUE! Thanks Mel! Hey, I may even try to pick up that book of yours again. BRAVO!
Wow! The science-behind-typical-human-behaviors that fuel self-doubt AND clear ways to understand how to acknowledge those, and move into confidence-through-action. Easy and interesting ways to remember the points! Marvelous presenter skills -- a real model, and inspiration. Actual coaching sessions within the class to make it real. Mel is totally herself, and vulnerabilities become her strength in real-time, which class participants also lived out in real-time as well. Very memorable. And, the explanation of anxiety as a high energy state matching excitement more than calm was significant, as well as the myths about confidence (such as confidence is not about a personality; rather, action). Well organized, made sense, and I will integrate multiple parts daily! THANKS, MEL!!!
I'm training to be a life coach and have been a public muralist for years. I've been researching creativity, self initiated empowerment and positive psychology from various angles for many years- in hopes to make it accessible to many. I initially came across Mel's book and was wholly impressed by how effective yet simple the 5-4-3-2-1 book was. I am so glad I took this course, it is the best of the best of the best!!!
Student Work