How to Build and Use Lightroom Presets
Pye Jirsa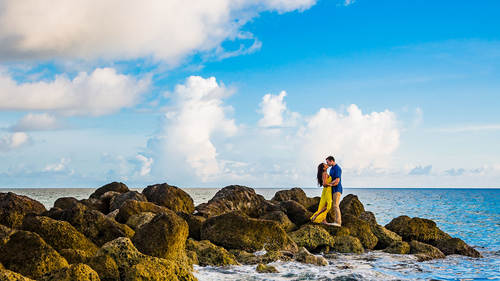 How to Build and Use Lightroom Presets
Pye Jirsa
Class Description
The idea of learning how to use and develop presets for Lightroom can be intimidating for many photographers. Join Pye Jirsa of Lin and Jirsa Photography and SLR Lounge as he shows you how to incorporate presets into your Lightroom workflow.
How presets work and how to use them in your post-processing 
How to shoot for presets and customize them for your work 
How to create your own custom presets 
Creating and using presets are an integral part of customizing an efficient Lightroom workflow. This class will help you enhance and create striking images for your clients.
Class Materials
Preset Installation Guide
Ratings and Reviews
When I first saw this course being offered I thought, I know how to save my own Presets, and I didn't think there could be much in this course for me. I like to listen in to courses while working sometimes though so I tuned in to this one just for "noise" in the background. Well, I was quite wrong about the content. This short course is a jewel in my opinion. Pye does show how to name, save, store Presets, but there is so much more. He delves into some pretty great detail about why and how you would save some adjustments and not others (In Camera vs Universal settings), and he explains in a precise, clear way (with demonstration) of how each setting affects an image. I have watched and also own several Lightroom and Photoshop courses. All are great, but none of them covered this topic in such a way as to make me think I don't need this course. I'm going to buy this course now so that I can watch at my own pace and really glean every little gem from it and put this info to immediate use. Thanks Pye!
I was literally wishing for a class like this a few weeks ago because I spend way too much time meandering though LR wondering if there's a more methodical and efficient and consistent way to get through lighroom editing. This class nails it. The what, where and why about each of the sliders and a foundational order in which to use them. Great system Pye. Thank you.
I was a bit hesitant to buy because I am an interior and still life photographer and Pye is working in a completely different niche. But boy, I am so glad I got it. I finally created a set of presets that adjust my images in the way I want. The content is very structured and jam-packed with info. Next thing to figure out is how to create and use adjustment brushes, and yes, that is also explained it this course. Love it.​ Thank you Pye!
Student Work