How to Build and Use Lightroom Presets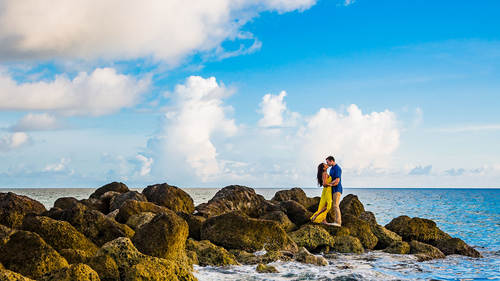 How to Build and Use Lightroom Presets
Lesson Info
Class Introduction
Today is all about Lightroom Presets but we have slides to kind of guide you guys through what we're gonna be doing here. And I wanna first talk about why we are here. Why are we here, by the way, grammar, who cares? Segment one, we're gonna be talking about the power of presets but I want segment one to talk about the power of presets and why they're so important because this is something that you all, I want you guys to reevaluate throughout your business on a year to year basis because it's important and we're gonna talk about why it's important. Segment two, we're gonna go into how powerful, how to basically create presets. And here's the thing, we already have the entire library of education available through CreativeLive for the preset system. So those that are interested in the preset system, that is there online and it's available. So we didn't want to make this class about that because we already have that. So in segment two, I'm literally gonna walk through the entire process...
of how we developed the preset system. What I want this to do is I want to help you guys to think of lightroom developing in a completely different way. If I can blow your minds today I'll be excited. Alright, if i can't, just pretend like I did and tell me later. No, but I want you guys to think of developing in a very different way and hopefully that process is gonna do that, so segment two is the money. I'm gonna build in lots of great tips throughout this entire thing, mainly so you can't turn this off. 'cause if you do, you're gonna miss a lot of good stuff. That's gonna be segment two, and then in segment three, we are gonna demonstrate the power of the preset system, we'll go through some live edits, that's gonna give us a lot of time to answer questions, we're gonna show you how our framework works for developing and so forth. Okay, so, that was a mouthful. Let's start with the mission, we talk about this in literally every course we do, this is our mission statement, is consistently incredible imagery. And the whole point of that is that if you're a professional rain or shine, sunshine, like whether you're sick or healthy whatever it is, you're commanded to deliver consistently professional images on every single shoot, every single job. If I were to add to this mission statement though, the next piece that I think would be most important to add in, is created efficiently. Because, right, like how are you gonna build a studio, build a company if you're spending a day on five images. Unless you're doing commercial work, if you're doing commercial work, by all means, because commercial clients are gonna only require four, five images from every single shoot that you're doing and the budgets are appropriate for spending large amounts of time on each image. But if you are a wedding, or portrait, or newborn, or maternity or any type of basically portrait photographer, you're clients are probably spending $250 to $ to commission you, they're coming back to buy wall art, they're coming back to buy prints, which we have some awesome stuff coming next year to talk about all these different features in terms of selling art.
Class Description
The idea of learning how to use and develop presets for Lightroom can be intimidating for many photographers. Join Pye Jirsa of Lin and Jirsa Photography and SLR Lounge as he shows you how to incorporate presets into your Lightroom workflow.
How presets work and how to use them in your post-processing 
How to shoot for presets and customize them for your work 
How to create your own custom presets 
Creating and using presets are an integral part of customizing an efficient Lightroom workflow. This class will help you enhance and create striking images for your clients.