How to Prepare for NaNoWriMo
Grant Faulkner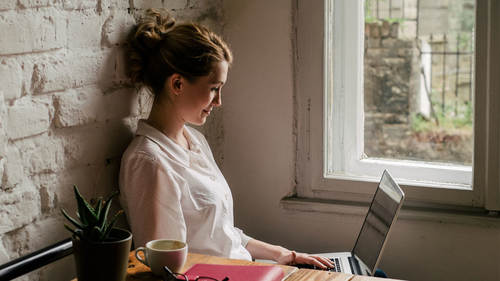 How to Prepare for NaNoWriMo
Grant Faulkner
Class Description
With Grant Faulkner, Jennie Nash, Sophie Littlefield, Rachael Herron, and Aya De Leon
No matter who you are, where you live, how old you are, or what your background is, your story matters. National Novel Writing Month encourages people to explore the meanderings of their imagination so they can transform a blank page into a launching pad for the discovery of new universes.
About our Guest Authors:
Jennie Nash coaches you to success with executive director of National Writing Month, Grant Faulkner.
About Jennie Nash:
Jennie Nash is the founder of Author Accelerator, a strategic book coaching service that offers the sustained editorial support writers need to complete their projects and make a powerful impact on their target audience.
Sophie Littlefield & Rachael Herron, sit down and talk NaNoWriMo writing strategy to help you get it done!
About Sophie Littlefield:
Called a "writing machine" by the New York Times and a "master storyteller" by the Midwest Book Review, Sophie Littlefield has written dozens of novels for adults and teens under her own name and the pen name Sofia Grant. She has won Anthony and RT Book Awards and been shortlisted for Edgar®, Barry, Crimespree, Macavity, and Goodreads Choice Awards.

About Rachael Herron
Rachael Herron is the bestselling author of the novel The Ones Who Matter Most (named an Editor's Pick by Library Journal), as well as more than twenty other novels and memoirs. Her latest non-fiction is Fast-Draft Your Memoir: Write Your Life Story in 45 Hours and her debut thriller, Stolen Things, will be coming out from Penguin in 2019 under the name R.H. Herron. 
Aya de Leon, poet, spoken word artist and Uptown Thief author chats with Grant.
About Aya de Leon:

Aya de Leon is an acclaimed writer of prose and poetry. Of particular note, she's the author of the "Justice Hustlers" series, which includes UPTOWN THIEF, a Latina Robin Hood heist story on New York's Lower East Side, THE BOSS, and THE ACCIDENTAL MISTRESS. Aya is the Director of June Jordan's Poetry for the People, teaching poetry and spoken word at UC Berkeley. 
NaNoWriMo expects more than 400,000 people to start a 50,000-word novel in the month of November. The goal is to get participants to exercise their creative muscles, cultivate meaning with their stories, and experience the thrill of bringing characters to life.
In this series of conversations with celebrated authors, including Jennie Nash, Sophie Littlefield and Aya De Leon, Grant Faulkner, executive director of NaNoWriMo, will break down the novel writing process. While there's no one way to prepare for NaNoWriMo, this class will introduce you to a few approaches so you can be inspired to develop your own.
Class Materials
Your Deep Level Why - PDF
Your Deep Level Why - DOCX
The One Page Book Summary - PDF
The One Page Book Summary - DOCX
Ratings and Reviews
I'm currently enjoying the class. Lots of great information.
re-affirms that I'm not doing anything wrong in my own process. I am new to nanowrimo. Started in 2018. I never really understood what it was exactly even though I've tried the last few years. This helped to clarify what it is. For me getting to listen to other people and their process was helpful. I am a planner to the extreme and I write out my Chapter/settings/plot and in this setup it allows me to focus on a summary and a feeling for the chapter. How I want it to be in terms of visuals, language, and story. Sometimes I used descriptor words in my outlines for each scene to help me to remember to use variations or similar language or ways of describing the setting. I like to also jump around when I get stuck. I don't always write in a linear way, sometimes if I am stuck on a scene I jump to another one and write the easier one first. Sometimes doing this, or even writing the scene after the one you are struggling with helps re-prime you for the areas you struggle with. For me I'm struggling to be consistent in my writing and finish my work. I've only finished one manuscript but I am not yet ready to edit it. I feel its best to put it away until I get better at writing. I know its garbage.
Student Work