How To Sell Online
Megan Auman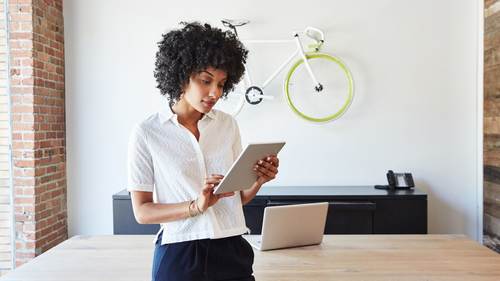 How To Sell Online
Megan Auman
Class Description
The global pandemic accelerated the transformation to e-commerce by at least 3-5 years. In other words, if you haven't been selling your products or services online you were likely hit hard by the lockdown. Maybe you scrambled to launch your online store and you are struggling with ad hoc solutions that aren't really working for you or your customers.
In this class, you will learn how to get your online store up and running using the tools and technology you already have at your disposal. Megan will cover strategies to help your customers go from passive browsing to excitedly purchase your products.
This class includes:
Choosing your platform
How to handle shipping fulfillment and inventory
The essential elements every eCommerce website needs
How to improve sales conversion
ABOUT YOUR INSTRUCTOR:
Megan Auman is a designer, metalsmith, educator, and entrepreneur who has built a multi-faceted business around her passion for great design and sustainable business. Her eponymous jewelry line is sold in stores across the US and online. Her designs have been featured in Design Sponge, Better Homes and Gardens, Cooking Light, and more. In 2009, Megan founded Designing an MBA to help designers and makers develop their business skills. Since then, she has created a number of successful e-courses, including Marketing for Makers, Wholesale Academy, and Do/Teach. She is a frequent speaker on pricing, wholesale, and business thinking for creatives.

Ratings and Reviews
Student Work