Get Started Setting Up Your Pricing Structure
Tomayia Colvin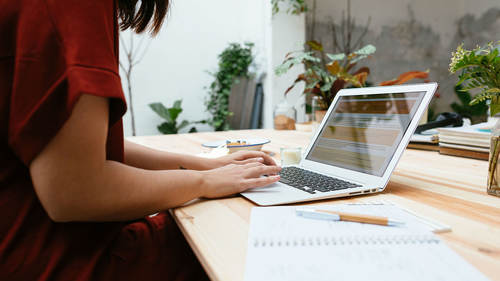 Get Started Setting Up Your Pricing Structure
Tomayia Colvin
Lesson Info
4. Get Started Setting Up Your Pricing Structure
Lesson Info
Get Started Setting Up Your Pricing Structure
We're going to start talking about how we can setup our pricing structure. Let's go. Let's do it. So, first question. And you don't have to like yell these numbers out because this is your business okay? How much did you earn last year? You can jot it down on your paper. Jot it, I'm not coming to check. So you can write it down if you have a sheet of paper. Write down. It can be a rough estimate, it's okay. How much did you earn last year? No cheating, looking at other people paper. Does everyone have their answer? Everyone? It's okay to have zero by the way. I just want you say that. But you may need some cake at the end of this presentation. (audience laughing) Because it may get a little rough in a little bit. Okay? Do you all have that? Everybody have what they made last year? Audience do you have, online, make sure that you have how much you earned last year, or an idea, okay? Now we're going to walk through, and I see this all the time, it's like, you have to know the cost of doi...
ng business. But what is that? Like what is this whole CODB? What is this people keep saying, or keep typing out that I have no idea what they're talking about. It's honestly the break down of what it costs to run your business. And it sometimes people are like, well I don't have a cost to run my business. You don't? You're not breathing? Really. How are you getting to your session? Are you walking? Are your shoes free? Is your bicycle free? Is the gas free? Is the toll to get there free? Is the parking free? Is your camera free? Was the memory card free? Unless you stole everything, my goodness. (audience laughing) There is some type of cost associated with running your business. It is. We don't like to think of it, but there is actually an idea. So where is all of your money going? So we're about to write it down. Get your pen and paper ready. So how much have you spent? Did you get a camera? Did you buy new lenses? Are you paying for a proofing gallery every month? You're suppose to be writing it down. On your paper. (audience laughing) Album designer, your business insurance, whether it's PPA or you have like Hitchcock's or someone else. Any professional dues, like if you're a member of like a local chamber of commerce or anything like that. Just start jotting it down. Your editing software. Hopefully you don't have a pirated version. Your lighting equipment, those props that we see in Hobby Lobby that we pick up all the time. Write it down. I'll take a moment. Everybody have a good idea so far? Okay, give me a thumbs up if you're ready. All right, let's roll. All right, so, let's use grocery shopping as an example. So sometimes we go through the online market Craigslist and we just pick up things and we just put them in our little cart, in my Amazon cart. So, I put things in, I put things in. So if you look at your sheet you have an entire list of things that you've put in your business cart. Okay? Now the question is when you get to checkout, are you going to have enough available, or are you short. We're about to find out. (laughing) Someone said I'm going to be short. So, the same thing happens. So how much are you spending a month and then how much are you spending per year. So if you have like a recurring cost, like something that you're paying for like every month like your editing software, then obviously you would put that in the I'm paying for that monthly. And sometimes you may do like an annual subscription, and you can pay for that obviously for the year. So, take a look and just kind of see where you are. Are you all seeing places already that you may be able to save a little bit? Did you see a few? Okay, we'll get there, it's fine, it's okay. Are some of you finding spaces that if, I would almost guess that if you pulled out your checking account you've probably missed some things that you're paying for. So, I may give some homework that you have to really take a look. Because you may be forgetting the wedding parking, the postage, the album software, your products, and different things like that that you're ordering that you didn't write down on your sheet, okay. So, when a chef and an amateur chef they go to the store, they come out with the exact same items, right, to make a pastry dish. Clearly I like desserts. So, the only difference between the sous chef, the executive chef, and the person that just came out of chef school, or culinary arts school, is their level of experience. They're using the exact same tools to create this beautiful piece of cake, okay. The only difference is what? Their level of experience. So I would imagine that the person who just came out of culinary school, right, their cake hopefully still tastes good, but it may not be as expensive because they're trying to do what, get experience, right. Okay? Then you may move up to a sous chef. They have a bit of experience, right. So if you ask them to come to your home and make a five course meal, their price probably would not be the same as the student that just came out of culinary arts school. Okay. But all of them went to the grocery store and all of them put the same thing in their basket. The only thing that's different is what? Experience. If you ask the executive chef of the restaurant, who may own two or three restaurants, who's on all the TV shows, is their price going to be the same? And their cake is going to be so yummy too. Okay, so, if you ask that person who has a multitude of stores, or different restaurants, and the person who just walked out of culinary school, can you see where I'm going with this? Where am I going? Price. So you have to kind of determine where do you see yourself. Are you the culinary arts person who just walked out and it's totally okay with that. Are you the executive chef who has different studios, you have associate photographers, that's great. Or are you kind of somewhere in the middle? Moving your way on up the ladder. It's okay to be in all of those places. Because the executive chef could not get to be an executive chef unless he first came out of culinary school. Does that make sense to you all? So, we all have to grow. And I'm saying that to say that when we get to the prices everyone does not walk out making $10,000 per session. We don't do that. I mean you could, most people, probably not. Most people walk out as what, culinary artists that are just walking out of school. And then you have some that have been, you know, big photographers for awhile, they have a bit of experience. And then you have people that are super duper amazing, and they've been doing this thing 20 years. So when we get ready to do our pricing, you just have to kind of get a feel of where you are. You know where you are, okay. But don't be afraid to say I'm walking out, I've never charged my worth, I've never even ran the numbers to be honest, I'm not going to make $10,000 a session. And I want us to be okay with saying well first maybe I should just make a hundred. We'll get you to 10,000, we'll get you to a thousand, but first we have to get you to a hundred. So, I prefer to go in baby steps versus pushing you out there to say let's just make 10,000 today. I'd much rather say let's take baby steps, let me show you how to make $100, let me show you how to make $1,000, and by golly if you want to make 10,000, let's do that too, okay. But I teach from a perspective of I start from ground zero. So if you have no idea, you don't have a business bank account, you've just been kind of free wheeling this thing the whole time, that's fine. Totally fine with me. Remember, here we are transparent and honest. All right. So we're going to do a little bit of math, I promise not to scare you. My lines are a little bit off. So, how much did you earn last year should be on your top line. And then the second line, how much did you spend last year. And then how much did you pay in taxes, and again I can't answer that question for you, because that's going to be a CPA tax professional question. I would guesstimate, perhaps if you're writing it down, maybe 15 to 30% if you just want to put something there. Okay? But again, that's going to vary based on what income bracket you're in and dependents and all type of things there, okay. So, you add all of those up, and now we're going to subtract. So on your first line, oh I didn't do it, I'll go back. On your first line, how much did you earn. Second line, subtract how much did you spend. Third line, subtract again how much you paid in taxes, about-ish. And then, that will tell you if you're in the negative or if you're in the positive, ish. That's it. Should we cry now or later? (audience laughing) Because you all are just like, I'm like, woo. Goodness gracious. Woo wee, was it that hard? It's just real. It's real, I know. You all don't like me anymore. I'm sorry. But I promise we'll get better. Okay, so. I'm not going to ask your personal business, whether you're in the positive or in the negative, I'm gonna let you hold that. Turn to a new sheet.
Ratings and Reviews
Great information. Simple, clear and interesting presentation. Thank you for sharing your knowledge.
Tomayia Colvin is delightful, a great storyteller and easy to listen to. A very simple explanation of basic accounting for photographers and a real eye opener for many.
Student Work