Learning From Your Mistakes
Tomayia Colvin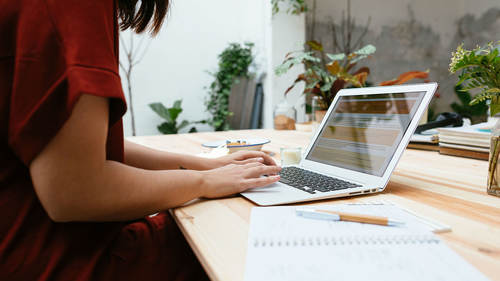 Learning From Your Mistakes
Tomayia Colvin
Lesson Info
2. Learning From Your Mistakes
Lesson Info
Learning From Your Mistakes
Learning from your mistakes. So I'm going to address the big elephant in the room. One, I told you all my business and I'm okay with that as long as someone else is learning from it, I'm fine. So, here's the elephant in the room. It's fear. Most of us won't charge our worth because we're afraid. You're afraid that your old clients are going to be upset that you have a new rate, you're afraid that you just may be the most photographer in the area and who wants to be that? Known as the most expensive one. You're afraid that, who knows? Sometimes we're afraid of success. So, here's the deal. Being ourselves means sometimes having to find the courage to stand alone. If you have not read Brene Brown, "Braving the Wilderness" I'm going to highly suggest that you read it. So, overcoming your fears. You're afraid of actually tackling the fear. Book, "Braving the Wilderness" by Brene Brown. Like here's the deal, so the only way you're ever going to be successful or have a successful business is...
that you're going to have to put one foot in front of the other and take some risk. So that may mean you're doing a model call, that may mean, like we talked about earlier, growing your business. It may mean that you may piss some people off. But you have to be okay with that. You don't like change. You have to get out of your comfort zone. I understand that charging $100 or $50 or $ may sound wonderful. Like, "yes it's enough to fill up my car, wonderful." But is that enough to provide for your family for the month? If it's not, we have to make some changes. So, recommended reading. How many of you have read "Who Moved My Cheese?" So you have to make a decision on whether or not you're going to be the one that stays stuck or are you going to be the artist that makes some changes and moves around for the benefit of your business and for your family. You're afraid that you'll lose clients. Well here's the deal. You're going to lose clients regardless. You're going to lose them because they may move away, you're going to lose them because someone's going to have a mini-special or mini sessions somewhere for $10 and they're going. They may no longer like your work. They just might not. But regardless you're going to lose clients. You have to be okay with saying "I'm going to charge my worth "and it's okay if I lose a few clients along the way." But you have to make a decision to say "I'm okay with that." Here's a book that you need to read, definitely. "Blue Ocean Shift" Are you all familiar with the book? So people that get on Facebook and complain about all of the cheap photographers in the area, maybe that's just the people I know. But, if that's the case you need to read this book. This book talks to you about if you're in an area that's saturated with photographers or just period. It teaches you ways in which you need to be able to set yourself apart where you go out and you swim in the red ocean. Or the blue ocean, I'm sorry, where it's not so congested with photographers. So if that means that maybe you'll have to add on maybe hair and makeup, maybe adding products, maybe offering a service or an experience that someone else in the area isn't offering to set yourself apart just a little bit. That's how you get away from being afraid that you'll lose clients. You'll lost some, but guess what? You'll also gain some. Numbers make you nervous. How many of us? Right, everybody. You don't like numbers, it's okay. I swear I put this together with the simplest math possible. Addition and subtraction, that's it. And I did do division, but that's all. Because if I look at a spreadsheet, like my spreadsheet's really good in excel. If I look at excel too many times I'll start hyperventilating. Like, what is this, this is making me nervous. The truth may hurt. So some of us don't look at our numbers because we really don't want to know how much we haven't been making. You won't look because you don't want to know. Because I don't have a husband but I can imagine if he kept seeing those Amazon boxes come to my house, eventually someone would say, "Hey, how much are you spending? "I keep seeing these boxes come everyday." That's like Christmas everyday, hello, okay? But if I ran my report of how much I've been spending on Amazon I may get my feelings hurt and I may say "Uh-oh I may need to slow down just a tiny bit "on shopping online, or period."
Ratings and Reviews
Great information. Simple, clear and interesting presentation. Thank you for sharing your knowledge.
Tomayia Colvin is delightful, a great storyteller and easy to listen to. A very simple explanation of basic accounting for photographers and a real eye opener for many.
Student Work