How to Shoot and Composite Levitating Objects
Lesson 11/15 - Starting the Composite: Organizing Your Images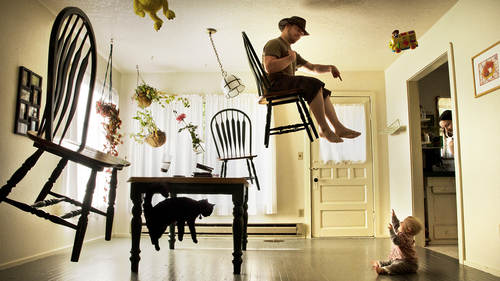 How to Shoot and Composite Levitating Objects
Lesson Info
Starting the Composite: Organizing Your Images
Class Description
Create magic using Photoshop® by compositing people, pets, and objects to appear as if they are defying gravity. In this class, Bret Malley will walk through techniques on capturing an image of the object you want to use and how to piece it together in Photoshop® so it appears realistic. He'll go through the entire process from start to finish so that you can create compositing magic using photography, Photoshop®, and your own imagination.
Don't have Photoshop yet? Get it now so you can follow along with the course!

Software Used: Adobe Photoshop CC 2017.1.1

Reviews
Had a good time with this course! Bret is a great instructor, you can really tell he enjoys his work and has a lot of fun engaging the audience. I've done some compositing in the past but with a much older version of PS. This course really helped me take advantage of the new features in PS CC and also helped streamline my workflow. It's a course that both experienced and beginner compositors alike can learn from. A big thanks to Bret Malley and CreativeLive for making this course!
Fun course and enthusiastic instructor. Learned a lot - tons of great tips and tricks. Will use what I learned for a long time. Thanks!