How to Use Frequency Separation for Retouching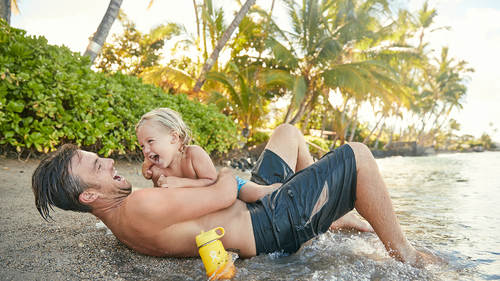 How to Use Frequency Separation for Retouching
Class Description
AFTER THIS CLASS YOU'LL BE ABLE TO:
Retouch images using Photoshop's frequency separation technique
Swap and combine elements within a photograph
ABOUT LISA'S CLASS:
You will learn how to use frequency separation technique in Adobe Photoshop® to adjust, and swap out elements to enhance images. You can combine elements from different images to enhance a single image. For example, taking skin from one image to use on a blown out skin image. By separating the colors and details you can work on one element without affecting the other.
WHO THIS CLASS IS FOR:
Intermediate to Advanced Adobe Photoshop Users
Portrait photographers
SOFTWARE USED:
Adobe Photoshop CC 2019
ABOUT YOUR INSTRUCTOR:
Lisa Carney is a high end retoucher who has spent over two decades working with the most dynamic players in the print, motion picture, and television industries.
Besides being a regular presenter at the Adobe MAX conference, her teaching roster runs the gamut from beginners to professional retouchers, and includes universities, design studios, movie studios, corporations, and private students.
Lisa has worked with all major movie studios and many television networks including Disney, Buena Vista, Paramount, 20th Century Fox, Fox Searchlight, Sony, Universal, Newline, Columbia, MGM, ABC Television, ESPN, TNT, CNN, CBS, CW,Warner Brothers and Sony.
Advertising credits include Burger King, Baskin-Robbins, Lowes, Jordana Cosmetics, Strategic Perceptions, Mattel, Chrysler, Mercedes, Mazda and Best Buy.
Reviews
Fast paced and great education! Not for the beginner, but definitely worth your time to learn these techniques and speed up your editing. I love Lisa's handouts, very visual and detailed. And I love being able to rewatch Lisa's videos when I get stuck.
I loved the class..... this tools will save me so much time while retouching!!!! Thank you Lisa, for sharing your skills and knowledge with us!!!
This was such an amazzzzing course! Now that I have a much better understanding of the actions I use, I can start tweaking them to make them better for what I do. I can't wait to start experimenting with them!