How to Work Faster in Photoshop
Chris Knight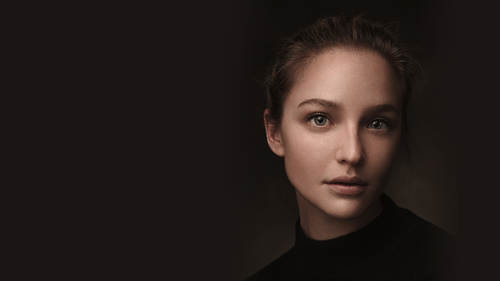 How to Work Faster in Photoshop
Chris Knight
Lesson Info
2. How to Work Faster in Photoshop
Lesson Info
How to Work Faster in Photoshop
Now, the goal of today is very simple to speed up your photo shop work for that is the primary goal of what you're doing today. Everything that we're gonna be looking at is meant to help you work faster, quicker and more efficiently. And the tools in which we are going to use to facilitate that goal is we're gonna be looking at adjustment layers. We'll be looking at short cuts. We're going to be looking at clipping masks a little bit on blend modes in case your around for Lindsay Adler's blend mode a little bit earlier, I'm gonna be looking at blend modes as well. We'll be looking at some different blending modes. She utilized creative uses of blend modes. I'm gonna be a little bit more practical in my application, so we're gonna do something a little bit different. And then finally, we have actions down at the very bottom ways in which we can automate the process of Photoshopped to work for us a little bit more quickly, concepts we will be covering. More specifically, we'll be using t...
ools and layers, non destructively key part of photo shop and working, working quickly and efficiently within photo shop. We're gonna be setting and creating our own custom shortcuts. We're recreating clipping masks for faster and cleaner composites, clipping masks or one of my favorite things on Photoshopped. Once I figured out what those weren't how to use them, it really made my life a whole lot easier. We're gonna be utilizing blend modes to apply logos, cutting things out without actually cutting them out and finally making our own actions.
Ratings and Reviews
Amazing, thanks for share so many easy steps, that really can improve a photo. Thanks for share your knwoledge, and thanks for make a very productive 1 hour. Hope to see more of you.
CreativeLive is wise to offer us a variety of approaches using teachers from several different backgrounds that can better cover the range of interests and background of its students. Chris Knight brings a lot to the table that distinguishes him. First of all he is exceptionally bright and has both a deep knowledge and appreciation of Art History that both informs his own fine art but also enriches his teaching for us. He is an exceptional teacher, very well organized and concise. He breaks his classes down into a logical succession of parts and appears to have a solid background in teaching as well as being IMO, a talented artist. They do not necessarily come together in the same individual but the combination produces an approach that I enjoy very much. I will continue to follow his class offerings and his career. Highly recommended.
Chris is in the league of most confident & accomplished instructors who is sharing his work flow in bits and pieces. He is brilliant. I wish he had longer and more classes.
Student Work