Inside the Studio
Aries Shoot: Jolene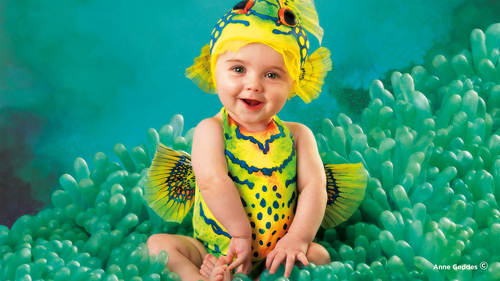 Inside the Studio
Aries Shoot: Jolene
Lesson Info
Aries Shoot: Jolene
You're nice to meet you hi congratulations and this is a job lady early beautiful thank you I just gotta wash my hands and all coming wait this's you haven't seen this image of you was a drawing I thought your sword in there so we're doing that did they explain what we're doing? You can't so I'm doing the signs of the zodiac, huh? And what nationality you reach? I'm doing chinese ok, so and we're both chinese so you would nor that next year is twenty twenty fifteen it's a year of the shoot yes. And so this is why we wondered a little chinese or asian baby in the image on so this is like the ship's horn yeah and the little lamp and so, um I'll show you on the screen here and we're gonna put this together on photo shop I don't so that's how interpretation of the drawing uh and so I photographed thanks, brian. Um the horn earlier and we're gonna check this out and strength photo shop and of course now come and have a look from around this way just behind you, joe know this's the horn hund...
red cable will help but it's farm and everything in leon um that's a massive and when she's sleeping in there see how I know that she's gonna be sleeping in there um jonah and naturally a with here, another watching her and all that sort of thing. So you get the fun bit, so you get get it on there, sits around here over next to them all. Sorry next to the monitor and you're so much when we take the paradise, right? But I did that. Start on you shoot. Ok, ok. How old the shape she has twenty two days, twenty two times she'll first. Yeah. Oh, no. It's an experiment gone. She said that she's not interested. That's sorry, donna. Yeah, one daughter's film shows how to get the show. Don't people you think is going on. I'm gonna and I'm just a little bit busy when I'm doing really well on this side because this is not a tissue. Francis what he's gotta say, look, we're really glad rough and you're gonna get to clean them, but I've got a hive is in this thing snag it bag I don't know where to put these parties you gotta get your hands on e choose why should I know somebody that wouldn't shows a day somewhere I painted it with doing the right thing is to stick that somewhere. Chris it's a little dull about chinese yes door jonah, you take starting soon no, you have to come for try and I've gotta hand god got him back without any problems shoulders kind thinking he's gonna go back in today because my way got tons of room shoulder way way way way way way casey get underneath your back yeah he couldn't leave perhaps left a bottom thank you thank god it's not tucked under that much of his head showing theo I think she's with booth way e got him going back right yeah it looks a bit snarly enough sort of trapped in um in between lakes we'll arm and leg for just just a very dramatic way actually is holding your head from the back okay with in a good way in a good way to do a couple things I might have to leave quickly I just want to let you know where people are joining us from all over the world way have jordan we have uh wait just let me get a couple down don't just forget it okay okay okay single way allright I love watching parents reaction as well huh big smiles so we also have people joining from hong kong amsterdam is everyone waking up there well we do have a man who is in india I'm listening okay yeah who says it is almost when I am here and here champ yet here she is still up I was here all day yesterday to the whole experience watching a pro like mrs and gettis is so inspiring so much love to nds and these messages are great for me and my team that's well it's really good yeah amazing to think that everyone's watching this live just stay upon its extraordinary wonder how they're going in australia get changed again just like john that yet looks pretty good don't wait and clearing the ornament uh yes yes probably it's just rude tangent right with a lot of nice face is good um thing at forty you're spring up forward it's perfect except can we just bring this leg a tony before them they need aboutthe this's probably closest we've come to just getting it all together on the camera when you're in second there's just a little tiny bit it's a little tiny bit near her in the middle near her knee I really can't get that archive doesn't make my grand for sure it's not stopped moving marching ahead that was mayor just losing you like the shoes because man, I'm just put this under that's it that's it that's good it's just going really appreciate that you keep updating the parents as well I don't know what the team is doing just observing hold those different things oh that's great just fine london a said you have to try and take a bit of a push its food that, um face crime just moved slightly no way could get rid of it but give your car that's not a problem that I might be a push that you kind of a tour okay, you've got it yeah yeah I'm just perfecting and there's a little bit of five under totally father gnarly join too scared to try and push it through that main way and you can see it you wishes okay and you can see a little bit of the fist over his shoulder all of it's flexible but it's nice to just prolong the pain. Um I was thinking about a conversation that we had a few days ago and we'll be coming back to shoot um more babies here um and that there's a very big indian formulation here in seattle absolutely. That would be lovely to do an image with a little indian baby and also some more african american baby. So if you live in the seattle area and your due to have a baby or police contact creative life and because I really wantto represent every single culture over the twelve images you know, like the united nations calendar that that that that quizzical india is throwing a bit of a shadow thing line between looking to start shit at school, take one without e v en if you want a good job when you're stuck you could stay over just in time yeah let's tell folks at home how that was what was that like for you hey, what was that like for you to connect seeing her oh that was so I've never thought a scenery and experience before the antenna and this is your first yeah maybe huh so precious I love the name jolene thanks beautiful wake up she did her job she did it beautifully and the costume was so funny it's beautiful, huh uh dan was talking about earlier there's a lot of symbolism and such a beautiful elements that yeah make up what were surrounding me frazzled princess look to you but thank you so much it's beautiful oh, look your can everyone see people all around the world it's a bit scared got stage fright she's just lovely so congratulations, gorgeous little thing and I love the name with the name promise that a family name it's not family we, uh it's uh it's more from more similar with my mother's name. So what was your mother's nine my month's name is jolly yes, so we give her julie gianni is the chinese name for some training is the english name? Yeah, I love the sound of the china english chinese sounds lovely old fashioned yeah is beautiful I'm so glad you could come in yeah, I'm so glad that you're writing when I heard you might be able to come on oh no, we have to have I don't know, hard earned money. I know you are very good. Well, she likes tio, okay, you gotta just beautiful cane. Follow me, e, someone will take care of that was another little beauty, beautiful.
Class Description
Anne Geddes is the world's foremost baby photographer — a beloved cultural icon known for her iconic, playful images of newborns. Join us for a never-before-seen behind-the-scenes look at the making of an Anne Geddes calendar.

This unique event is a rare opportunity to watch Anne at work. Inside the Studio with Anne Geddes gives you an inside look at her practice and process as she creates three wholly new images. You'll watch Anne as she photographs individual children, all in her one-of-a-kind, signature style.
Anne creates images that are iconic, award winning, internationally acclaimed, and beloved the world over. Don't miss the exciting opportunity to be inspired by a true master.