Create and Apply Color Swatches
Jason Hoppe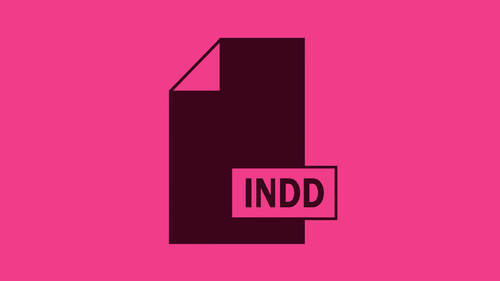 Create and Apply Color Swatches
Jason Hoppe
Lesson Info
8. Create and Apply Color Swatches
How do you create a library of preferred colors to access across the creative cloud? Jason shows you how to work efficiently with color swatches: using the color swatch panel, creating new colors, and applying and editing colors. Learn how to edit all instances of a specific color in one step.
Lesson Info
Create and Apply Color Swatches
applying color in in design is really quite simple. We have our swatch panel. I'm gonna go under my window menu, gonna call up my color panel and then swatches. Now, we have worked a lot with color already here just by applying shapes and color. Any time that I have a shape I can go in and then go right to my appearance panel and I can click on my filler stroke. And this Swatch panel is the same as my free floating one. The reason why I brought up my Swatch panel here is so I don't have to keep clicking and dragging this out. But in the swatches panel here, I have the ability to go in and choose for my swatches from my color picker or create from my grade. Ian's here. If I go through and I do my swatches and I'm going to actually use my original Swatch panel here, here's how I go in and create a swatch Swatch panel. A click on the cheese grater and I create a new color Swatch can do in the properties panel. Yes, click on that cheese grater. New colors watch when I create a new color sw...
atch here. I'm gonna do this in the swatches panel in just a little bit more Used to doing it this way and keeping the swatches panel up by clicking the cheese grater, I create a new color swatch. When I call this out, I have my sliders that I could go. We end and they can slide all around to get the colors that I want. I click add if I'd like to create more colors to keep at it, doing my sliders. Gonna keep changing the colors and I keep clicking. Add every time I click add then done. It adds all these colors to my swatch panel to go ahead and create super easy way to create colors. Now, if I go over here to you see, those colors are in their cause. This watch panel is the same as this one here. Now, I'm just gonna go win, and I'm going to just do a few little shapes here with the colors that I've used. So it draw that shape and I add those colors to it on a draw. Another shape on can create those colors as well and go into my stroke here and say, Okay, I want no stroke on that. Awesome. Now, nice things about colors here, and I can do this in my swatch panel. I can do it right here in my appearance panel. This is just slightly easier. I have a color and whatever color I've used right here I like, but I want a lighter version. I content my colors in this watch panel, and I could just make a lighter version of that color. Great. Now what happens if I use this color in multiple locations? I have it on type. I have it in my panel here. I've gone in and I filled a container with type. And I've also made that type that color and all of its that color right there. And then the client comes back and says, Oh, you know what? I don't like that color, and I've used it everywhere. I've used it as a tent I've use. It is Phil's here. When I edit that color, it's a simple is this? I go into my collar panel. I double click on that color that I'd like to add it right there. When I edit this color and I change this color, I can click in the preview button. It's going to change it everywhere that I've used it, and it's gonna remember whether it's a fill or stroke. And it's going to even remember that tent value that I put on there. So it makes it so incredibly easy to add colors and edit colors and in design. If you edit the color wherever it was used, it remembers, and it changes that color right there, which is super super, super cool. One thing when I create a new color swatch and I'm going to be using other adobe applications, I'd like to use these colors, watches and other applications. If I click to the add to my Creative Cloud library, this will put my color swatch in a library. When I opened up a library, which is available in all the adobe applications, this color that I've created in decide will be available to me and those other applications, so that could be really cool. And I could go to my libraries because here's my libraries panel right here. Creative cloud libraries. You can see I added colors before. I also added artwork and stuff right there. If I want to add something to my library for use to send another in design document. I can take anything and dragged out right into my library. Right here. There it iss. If I open up another in design file, I can drag it right from here. Right in there. Same thing. No more copy paste. Remember where it was? So that's what I can do with libraries. Colors. Super easy to deal with the Swatch panel right there. And it's also available on your properties panel here as well or window color on and get your free floating. Let's watch panel right there. Awesome.
Ratings and Reviews
Love this class! Very well explained, easy and clear instructions. The instructor is cool, knowledgable and fun. Very engaging. Highly recommend to those new to InDesign!
Such a great class to get up and running with InDesign quickly. Straightforward, to the point, easy to follow and understand. Class materials also great reference.
Just like Barbara (previous reviewer) said. Great class targeting the fundamentals to get up and running quickly.
Student Work