Intro to Adobe InDesign
Creating a New Document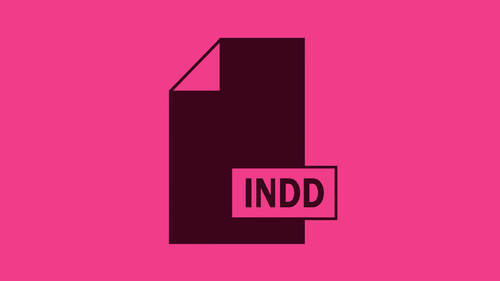 Intro to Adobe InDesign
Creating a New Document
Lesson Info
Creating a New Document
you're probably gonna want to create a new document when you start up within design a couple things just to pay attention to file menu, we choose new. We're going to choose a new document and we open up the new document interface here. These are any of the recent items that I have created. If you start in designed for the first time, you won't have these. But as you create documents, it remembers every size that you make and puts it in here as well. We have different types of parameters that we can set up. So for doing something for print, web or mobile, this will set and give us preset sizes with whatever we're working on here. Also preset formatting as well as any templates. So if you're starting off and you don't quite know how to design something, you want to go in to do something for printer Web. The Adobe stock has all of these free templates that you can simply go for print. Weber Mobile Click on these. It opens it up. Now you're only going to see these if you're logged into you...
r creative cloud account. But you probably are, but they're they're they're free and you can go through and you can use them. Great. You can set the size and the orientation and the number of pages and your margins and columns here throughout your entire document. And then you simply click create to get your new document, which is awesome. Pretty simple. Now, when I create new documents here, I may have several new documents up. Just gonna do this quite quickly. All my documents are going to come up as tabs at the top of my screen right here. I can tab through all of these very quickly, quickly by clicking on them. If I have too many tabs across the screens, they may have many documents. Open the bottom of the window. Menu will show me all of my open windows. The check mark is the one that I'm actively working on right now. So super nice
Class Description
AFTER THIS CLASS YOU'LL BE ABLE TO:
Navigate the InDesign CC Workspace
Create a new document from scratch
Create, Add and Edit Text
Place images and graphics into your page
Apply Color Swatches
Add and manipulate pages
Save a packaged pdf of your document
ABOUT JASON'S CLASS:
Adobe® InDesign® is the go-to software for making layouts that combine images and text. In this beginner's guide to InDesign basics, Jason walks through the most efficient and simple ways to start and create well-designed layouts for your publishing needs.
Armed with step-by-step video tutorials, you'll learn how to navigate the InDesign workspace, work with text, add images and play with color. Jason will show you how to build layouts that work and where to save them for your publishing or printing needs.
In Intro to Adobe InDesign, get a quick start to creating eye-catching and professional layouts with ease, whether for mobile apps, print, or digital publishing.
WHO THIS CLASS IS FOR:
This class is designed for beginners; no prior Adobe InDesign experience is required.
SOFTWARE USED:
ABOUT YOUR INSTRUCTOR:
An Adobe® Certified Expert and Adobe® Certified Instructor, Jason Hoppe has accrued more than 17 years' experience in high-end production training, photo retouching, color correction, and creative workflow management. Active in high-end electronic production since the industry's inception, he's also taught prepress and electronic design to hundreds of Seattle-based creative professionals and aspiring designers in various settings, including one-on-one tutoring, classroom instruction, live webcasting, and large group training. A founding Instructor at Creative Live, he currently teaches the Adobe® Creative Suite at The School of Visual Concepts, Luminous Works and Seattle Central College.
You can find Jason's website and blog with Adobe Illustrator tutorials at jasonhoppe.com.
Reviews
Love this class! Very well explained, easy and clear instructions. The instructor is cool, knowledgable and fun. Very engaging. Highly recommend to those new to InDesign!
Such a great class to get up and running with InDesign quickly. Straightforward, to the point, easy to follow and understand. Class materials also great reference.