Managing Pages and Saving Files
Jason Hoppe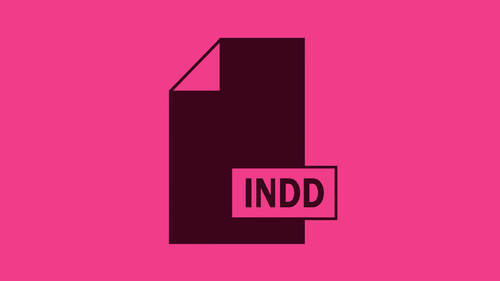 Managing Pages and Saving Files
Jason Hoppe
Lesson Info
10. Managing Pages and Saving Files
In this final lesson, learn how to navigate pages using the pages panel and make formats like adjusting page size. Jason explains the different file formats available to you, exporting file formats, and very valuable - packaging your file for editing and publishing purposes.
Lesson Info
Managing Pages and Saving Files
always gonna have pages in our document. And I have been dealing with the pages panel the entire time here on the pages panel. This is where I can navigate through double clicking on the pages to get to those pages where I want to be. I can scroll through using my scroll wheel to get to those pages. And the cheese grater on the pages panel here allows me to add pages, move pages around, delete pages, do whatever I need to dio if I want to go in and change size of the pages. Guess what? That's what the properties panel is for. If I want to do my margins and columns here, I can adjust my margins. I can change. The size is here all that super easy. But the pages panel We've been using it the entire time here. The more pages we have, we're gonna see this long list. You can double click on them. You can kind of see a little thumbnail preview of that as well. And then very last, wrapping things up, saving your file. Sure. File, Save, save as like, this now, couple different formats. When we ...
go, we had and we save the file here. If I save the file, I've got different file formats. Just a normal document, a template. So if I want to send this to somebody, you don't want them to edit the real one. They can open up copy. And here is the big trick. Not everybody is running the most current version of the creative cloud in design. Which means if I send this to somebody, it can't open it. So even if they have creative power in 2018 it can't open this file. So if I save this as an idea, Mel, this is going to be a universal file for people who are still on, like, CS six or an older version, because they haven't updated very important thing. Okay, so that's really handed 1/2. Now you're gonna export your file. So sending this to a pdf or even doing this for online publishing or a pub is very important. And I don't print to a pdf here I go into the file menu and I choose export. And when I export this, I have got all these options to export this entire thing. A pdf for print, maybe I want to turn this into a Power Point style interactive presentation. Yeah, I can just do this and then it becomes a power point presentation that fast. If I'm doing a pub to do electronic publishing, I want to export this right to HTM. Help all these different things that I can go ahead and dio I can have this all together now say, I'm sending this to somebody and they want the entire file. They need all the fonts, they need all the images. Because if I send this to you, it's gonna be missing all the links. All the thoughts, file package packaging. The file here is going to go ahead and allow me to take all this content and grab all of this content. Copy all the fonts, Copy. All the linked graphics include the file and everything in everything that I've done. And so what? I do this What it gives me here is it gives me the entire file all packaged together like this, with everything Thean design file. All of the fonts that are used in there, all of the image links right there. So if I were to send this to you you would have everything you need to print, publish, edit, change and finalize the entire file. All good, right there.
Ratings and Reviews
Love this class! Very well explained, easy and clear instructions. The instructor is cool, knowledgable and fun. Very engaging. Highly recommend to those new to InDesign!
Such a great class to get up and running with InDesign quickly. Straightforward, to the point, easy to follow and understand. Class materials also great reference.
Just like Barbara (previous reviewer) said. Great class targeting the fundamentals to get up and running quickly.
Student Work