Working With Images and Artwork
Jason Hoppe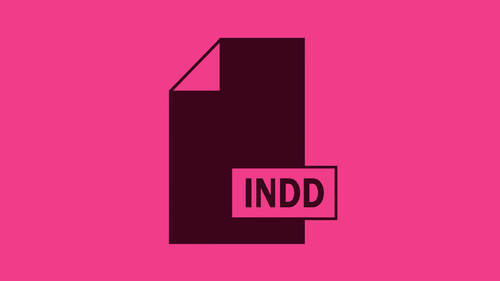 Working With Images and Artwork
Jason Hoppe
Lesson Info
9. Working With Images and Artwork
How do images integrate into an InDesign document? Jason explains the difference between image previewing vs. the original file, and how to avoid and manage missing and broken links. How can you quickly edit an image in Photoshop through InDesign? How can you import text quickly from a Microsoft Word document? Jason gives you tips on how to integrate text and images seamlessly.
Lesson Info
Working With Images and Artwork
Another thing we do all the time is placing images into End aside, We always import an image. Don't ever copy and paste from any other application and Payton image into in Decide. Here's the reason why. The reason why in design works so well is that the images do not live in in design. So if I have a megabyte image and I place it into in design, it does not grow the file by 30 megabytes. And the reason why is because we were on Lee importing the preview of that image. So just by importing to preview one of the things you now have to keep track of its where the original file is, and I tell people this all the time when you park your car someplace, you expect to come back and find your car in that saying location. And if it's not in that location, your freak out in design is the same way. If you import an image off your hard drive for the server or something and you open in design, it's going to be looking back in that same location, toe load that information back in with that image. If...
you've moved the image or rename your image, That's a broken link, and we're going to show you what happens here. But first of all, let's get our content in here. So what we need to do is bring in our images and we placed their images into containers. Of course, everything goes into a container. So to do that, we choose file place, and we're gonna navigate to where the images are. And I Congrats on image and I can click open and I'm ready to go ahead and draw a container. This is my loaded cursor. It's waiting for me to draw container. I wouldn't simply click because your picture can come in huge. And then you got to wrangle it all down. So take your loaded cursor, click and drag. There you go. And you get your picture inside your container. Now, just like text, you have the image and then you have the container. I'm gonna place one more image here, and this is gonna be a graphic instead. So there it is. This is a graphic that was done. An illustrator right there. Now I'm gonna zoom in a little bit here, and we're gonna see how this is looking right here, and everything is looking pretty good. One of the things that you're going to have an in design as a default is when you look at your images that you place and you zoom in your like how that does not look good. Yeah, it really doesn't. And then you start to get worried. It's like, my gosh, is that gonna print that bad? And it's like, I don't know. Here's what makes in design move very quickly. We are not importing the entire image. Were simply importing a preview of the image, all right, and make it really simple with the preview. Here is so you have $ bill. This is just a picture of $100 bill. There's nothing else there. And I asked people, Do you want the $100 bill or the picture? They're like, Well, I want $100 bill. Yeah, guess what. This is just the picture. There's nothing else of value in here. Okay, so there's very little information by default in order for make in designed to work really quickly. It always shows every picture in low resolution, regardless of what the quality of the image is so if you go under the view menu and you set your display performance to high quality display, it's going to take more memory. It's going to slow in design down, but it's also going to render your graphics toe look really nice, but it slows it down so normally by default, it is set at typical display here. But then you question the graphics so you can turn them on. This is not changing the quality of the graphics. It's only changing the preview of how they look. It in design has nothing to do with the actual quality. So with our images here they go inside a container and I can select my container and I can move this all around. You'll notice we get this little teeny focus wheel, which is called the content grabber. This could be annoying the content grabber. If you click and you try to move an image here, where do you click on an image right in the middle? Then all of a sudden you move this, your container stays in the same place and your image moves. I am not a fan of the content grabber at all. And you don't need the content grabber to go ahead and get through this and I'm gonna actually turn this off. We're gonna show you a better way to do this view. Extras hide the content grabber. Okay, No content grabber. So, what does this do? Well, when we have a container here, I can use the container and my selection tool to actually crop my image. If I would like to crop this down, I don't have to go into Photoshopped or illustrator and crop the image. I could do it right here and in design. Awesome. Jake doesn't affect the original image. But if I would like to move my image around now inside my container I need to get to my image. If I double click. This allows me to get to my image. Now, I could rotate this separate from my container, which is great. I can scale it, move it all around when I'm done, double click to get back to the container. So little content grabber that people like I need that. No, you don't. Double click will get you in. You just grabbed your content manually and you have a lot more control over this. I could rotate this as well inside there to double click to get back out. Fantastic. Way to go ahead and do that. Now, the key to this is scaling your images. And of course, because you're container is independent of your image and you scale your container, it doesn't scale the image people like. Do I have to scale both? Yes, you dio. And here's how you do it. Shift command on the mac shift control in the PC shift. Make sure you constrain it so it doesn't tweak it out of proportion. And command scales both the image and the containers. A shift command scale, image and container scale shift command image and container scale. Awesome. Hold down. Just shift. Scaling. Just the container shift. Command scale skills. Both the object and the container. I love it. Now you've cropped your image. You want to get it back. But we did it. The word text containers If our text container wasn't where we wanted it to be And we had a little overflow or we had too much or too little. Little bottom center pull, handle. Same thing out. A picture, folks, Because a container is a container is a container. I take my picture and I want to un crop it. Double click in the bottom center. Full handle, double click on the right pull handle. Does the width does the height. You want to do both at the same time? Double click lower right hand pull. Handle un crop right back to where it was. I love it. That's the first part of images keeping track of other part of the images is this. When I go into the window menu and I choose links, this is where everything happens with links panel. Every time I am imported image replace an image into in design. I have a link associated with it and these air linking back to the original file on the hard drive. Remember, I just have a preview of this image. If I print or export or do anything with this file, I need to have all of these files here. And they need to be updated any time I get it'll. Red Stop! Sign there. It tells me this file is missing and you need to find it. Is it there in the file? Yetis. In fact, I could go to the link here. This link is the page, and I could go right to it and says, Hey, this is the thing that's missing. Okay, I need to find it. So in order to find it, I can just double click to re link this, and I can go double click and find it in my hard drive and make this link. If I don't link this and I print this, it's gonna look exactly like this, all right? And I don't want my pictures to look like this. I need them to look good. If the link is missing, This is exactly what it looks like. You need to do that. It's gonna warn you when you open up a file, it's going to tell you. Hey, we've got some missing or modified images while missing means it cannot find the image. It all Yes, the image preview is still it and design. But the link is missing completely. A modified image is something that was changed outside of in design. It knows where the file is, but it's like, you know what? I don't have the most current file that's going to show up a little warning sign right here. And that again you could just double click on and update. Now, I want to edit these pictures or I want out of these graphics. You can't edit them in in design because that's this is just placing and scaling and rotating. That's it. But it's like I'd like to edit this in photo shop here. I gotta find the picture. Launch Photoshopped edited. Do all this other stuff or check this out. Click on the picture, find in your links panel, right Click on it and say at it original or say Hey, I want to edit this with photo shop. It will go be in and it will launch photo shop. It'll open up that file and you make edits to that file right here. I'm gonna go through it to make some edits to it and I do that I click. OK, I say that I closed that I go right back and design the second I click on it Already updated that fast Now I kept do this and in design, but I can certainly use in design is the conduit to do this. So find the picture right click on it at it, the original or edit with. I do that I make the changes and make sure you save and close the file before you go back into in design. And once you dio, it's already done. Yeah, that's how easy it iss. That's the awesome thing if you have to. If you have another picture that you want to put in its place here, I don't have to stop and re link the replace this image by going under file place. I can actually right click and re link and say, Hey, link this to another picture. Pretty sweet. Now, one of the problems with placing images is this. If I have a text container here and I go and it filled with text right here and I inadvertently have this selected by going to file place and I try to play something Oh, there it is. Replace selected item And here's my text container selected. I forgot I had it selected. I go in there, I placed my image. It just got rid of all my text. Yeah, because a container is a container is a container in design does not care what's in there. You had it selected, So I thought, OK, picture goes in there. It's like, Well, how could it put it in there? Well, it booted all your text out. It happens. Going to do a command Z and in design is smart enough to know it's like, Oh, I didn't want to do that. Yes, sorry, I come back, I get my loaded cursor and I undo my text and I'm able to place all of that. So cool things to do. Pretty awesome. Placing images, importing text and checking, spelling and missing fonts. Well, so basic things here under the edit menu, we can check our spelling weaken, turn on dynamic spelling. But I'd like with dynamic spelling is when something is spelled wrong, it's automatically going to come up, and it's going to show you when something's wrong Here with dynamic spelling turned on, all I have to do is right. Click with my type tool. It gives me a list of ones that air correct, and I simply go through and do that Awesome. I love that right there. You may open a file that has missing fonts and missing fonts are very important because just like missing images is not gonna print correctly when you have type that is highlighted in pink. It's not because somebody made a bad choice. It's because a font is missing. It will warn you when you go ahead and you open up a file here, it will show you that the fonts are missing. OK? And it will actually warn you right here zoomed in too far. Okay, right there. Missing fonts. It will actually show you that the fonts are missing and says, Hey, we can't find this. You can click on the find fonts right here. Or you could go in your tight menu, click on fine fonts and you can navigate. And you can replace the fonts that are missing with fonts that you have on your machine. Good thing importing texts. Something we do all the time within design. All the time. Somebody gives you a word document. You got to bring it in. I don't open word copy from their place it into in design or pace. It ended in design. No, I go under file place, just like I placed my images right there. File place. And instead of placing an image, I'm gonna go win and I'm gonna place the word document. Now. I don't know how somebody has styled this. I want to clean this up before I bring it in. So when I go under file place, I'm gonna click on this show Import options. There is my word document. I click open here in the word document I can go through. And I can see all these things that I can clean up things that I conclude or exclude right here. Microsoft products don't know the difference between inch marks and foot marks and quotes and apostrophes. This will convert them. Do I want to go ahead and preserve all the styles and all the formatting somebody has done in word? Or do I want to bring it in all by myself and just have the basic formatting there and have me format these air great things to have to clean up here without going into the word document. In sorting it out, I can then click. OK, I get my loaded cursor and I can click and drag. I get all my content on. Of course, if I want a link to other pages, I can bring that in. So file place, just like I do pictures, is how I bring in my word documents as well. Super get
Ratings and Reviews
Love this class! Very well explained, easy and clear instructions. The instructor is cool, knowledgable and fun. Very engaging. Highly recommend to those new to InDesign!
Such a great class to get up and running with InDesign quickly. Straightforward, to the point, easy to follow and understand. Class materials also great reference.
Just like Barbara (previous reviewer) said. Great class targeting the fundamentals to get up and running quickly.
Student Work