Lightroom CC vs Lightroom Classic CC
Daniel Gregory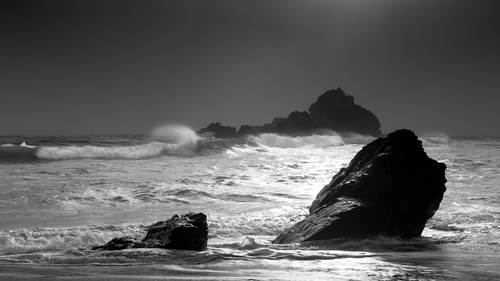 Lightroom CC vs Lightroom Classic CC
Daniel Gregory
Lesson Info
2. Lightroom CC vs Lightroom Classic CC
Lightroom CC is actually fairly new, a branch of the original Lightroom Classic CC. But why choose Lightroom CC? What's the difference? Learn what Lightroom CC has to offer and how it compares in this lesson.
Lesson Info
Lightroom CC vs Lightroom Classic CC
If I'm going to use one or the other, what do I decide? I'm going to use well, light room. Sisi was designed with Mobile first. So this is the other thing that a lot of photographers who been shooting for a long time I have not fully embraced her. Understood, If I think about the light room CC classic CC split is most photographers today who are starting its mobile. They pick up a phone. They're working mobile there, shooting mobile there, already storing all of their photos in the cloud There are upon, you know, Google's cloud, their apple's cloud there in whoever's cloud they're storing in. So all of that information is being stored that way, but it's mobile centric and light room. Sisi is really about mobile. First cloud first. That's the approaches. I'm gonna work mobile E. I want to edit locally. I want to be able to create locally, and I'm already comfortable or I've already been in the process of offshoring that to the cloud so that stress isn't there for a lot of photographers ...
who aren't coming in mobile first or like well, I'm shooting a 750 megapixel blah blah, blah camera. And I just don't trust clouds because clouds, rain and snow and stuff. They've got all these weird things they stress about. But that's classic is really on that desktop focus, and most of those people are coming out of the desktop arena. So it's a question of if you're an existing photographer, how can I leverage what I already do in classic Sisi on my desktop? How can I leverage that into mobile? And how can I take my mobile work and bring it back into my desktop? So that little pieces there the other piece that if you've been using a program for a long time, you get used to what it does and you get used to where things are and you get used to how things work. And then somebody who's never used the program before starts to use, and they're like, Oh, it's so complicated. Okay, I don't think photo shop is that complicated. The first time I teach a basic photo shop class, they're like, So if I click on that, 14 more things appear and I'm not gay, but all you do is hit this keyboard shortcut. Then you just get the 3rd 1 down and everything's fine. The stress of not understanding a program is challenging. So one of the things that Adobe did that's great. As they went back in and looked at the basics of the interface, they also went and looked at. How do we actually use our phones? How do we actually use our tablets? We don't have mice. We actually use our fingers. We touch and we drag and we use the interface that way. So how do we build an interface that is streamlined and easier to use and targeted towards the mobile device? And in their brilliance, they also back called that onto the desktop. So if I whatever I'm editing and the tools I'm using on my phone will merely exactly what I'm used on the desktop, and we'll look at that later today when we actually jump into the programs. It's a really kind of anything. The last thing I love absolutely love about Sisi is adobes ai behind it for the search. Since A is incredibly smart and has it got Fed photographs, it started to learn more and more about photographs and identify what's in the photographs and some people creep out at that. I personally think it's awesome because key wording for me has always been a struggle. We talk about workflow. You gotta have consistency in your workflow, but key workings struggles for me. I just don't do it. I'm not a stock photographer, so I've never been forced to do it. But if I go to Yellowstone National Park and I go a little crazy with the camera and I come back with Okay, it was 24,000 last time, 24,000 photographs and I want to know what photographs haven't elkin them. I want to know what photographs have water in them or I want to know photographs Have you know the color pink in them for sunset. The light room CC search engine allows me to go in and get pretty good Search results back and we'll take a look at this. Writing is type in a random set of words and get back search results that are pretty accurate toe what I would expect to see. I'm going to show you an example where it does something a little little strange that embarrasses my dog. So we'll hold for that but, um But that robust search engine is great. And because it's cloud driven, it just get smarter and smarter and smarter without me having to worry about downloading anything, updating anything. It just is going to get more robust, smarter. And I've still got filters on it. All of that. So that's the light room. See? See if we come back to classic Hope I hit the wrong button. I missed my other on light room Classic its desktop first local storage first. So I'm working on my desktop. My photos were stored locally. They're backed up and stored locally. Some of you were like, No, they're not backed up there. Just somewhere. Um, but your photograph sit in your in your little sphere of your ecosystem. If their cloud driven it all, you're backing them up to a cloud somewhere. Maybe put him on Dropbox. Maybe you caught him upto one drive. Whatever you do, you copy your photograph somewhere for the backup. The other thing that classic Sisi has is it gives us printing slideshow module web module. Matt module gives us some more robust feature sets in there because its purpose is a little bit different so I don't print out of mobile I share out of mobile. So I want to go to Instagram. I want to go to Facebook. I wanna go to Twitter. That's mobile. The mobile, basically. But if I want a print, you know, I come into classic and this is why A little bit of that little figure eight loop we make the right used to say it was an infinity loop because you get stuck in their market out. But you get in a little loop there that allows us to use the benefits of both. We get that the other one is There is a lot more granular features in light room. So depending on what you do and how you work, you might need the granular feature of light room because you need some particular aspect of accessing metadata, or you need to do something in the print engine in a very specific level that you would want to do. But for the most part, like I said, we've extreme line with the experience. We've tried to make light room cc easier to use and really kind of core down the feature set just a real quick light room CC and classic C C. This is the update revision since the split happened. We're getting new features this but this clicks about every 2 to 3 months. You're getting an update from Adobe and in transparency. When Adobe announced the subscription service, I met with Adobe to focus group. They were, like, you know, to support thinking about how would you pay? Would you be a bothered? I came out of the tech industry before I was a full time photographer. I work in the tech industry for 20 years. I knew that writing was coming on the wall, that we were moving to subscription services anyway. But as I told Adobe, I don't care that you moved to a subscription personally as long as you deliver. I'm like, as long as I believe I'm getting regular updates because before, as we saw in that history, sometimes I had three years between a major feature release. But I know you had the feature ready seven months ago, so if you give me the feature when it's released, I'm loved the subscription. I'm getting something updated all the time, so this clip is amazing. The stuff that comes up in it, so every cameras getting updated quickly. New features updates to feature small little feature requests where we have a little interface tweet that used to drive me crazy Maybe three years before I'd see the fix shows up in. Adobe has been incredibly responsive to that, and we see it here in the CC version, same release states the mobile app get the same release date, so we're getting updates so fast. And while it seemed might see Michael, I'm getting a base too fast. I'm overwhelmed because I'm getting all this new stuff. It's actually less to learn. It's actually easier to absorb, because instead of having to learn 45 new features, you're getting to learn three new features and they're able to go in and target show you. This is where the new feature is. Here's the way to use it, so it's really actually a lot better way to go. So in that subscription, you're looking at $10 someone for the photo plan that gives you CC classic CC. You're gonna get sparked portfolio and you get photo shop in there. One thing's everybody asked me is, Well, my ever gonna get standalone versions again. I don't know. I don't work for Adobe, but I could tell you personally, I don't want to go back to the standalone version. I want the subscription, and I recognize that when I go to one of my favorite coffee shops and I order my 13 shot double whip extra pump Mocha is like $18. So I figured, Well, it's to its data, the coffee shop or the subscription. I'll take the subscription because of the update rate. I'd rather get the updates faster. I'd rather get them more consistently knowing that we can go through there. And and I also like the fact that I'm a little bit of, ah, a kid in the candy store when something new shows up. And I also find this that there's times where I'm like, man, I just haven't returned my photography like I need to have been working on the business side of things. I've been doing my own marketing or whatever, but there's an update, and there's some cool feature there. It gets me back into the program, so in a weird way, it also helps me kind of stay engaged with my photography through the technology, which is kind of backwards because I usually get upset if the technology gets in the way of my photography. But I found this is a nice little Pete. So the other thing that Adobe has done that is absolutely wonderful and brilliant. And I, uh, would go down and give everybody their hug. Whoever was involved in this, um, the data between light room CC in light room in most cases is share. There's some little things go the way the programs work. We don't see exact copies move back and forth in the metadata, so let keywords don't sink back and forth, and it has to do with the way hierarchical keywords working classic CC versus normal key wording. So there's some little places like that. But overall, if you edit anything in light room CC, those edits will show back up in light room. Classic perfectly. Camera, Ross. Those of your photo shop people like I really need to be in light room. I used photo shop on camera. Whatever edit you making light room, CC, classic CC or camera are all shared. So you just this, um exposure slider, that one. It makes thing brighter, the exposure slider up. You adjust clarity, and you open that from CCU. Look at that. In camera. Settings are identical, the sliders are identical, and there are certain things in light room Sisi, where we don't have the granular control. Like in the upright perspective control some of that's more auto driven, then we'd have in light room CC. But if you make an adjustment in Mobile, that same adjustment on that slider will appear in classic. So it's great. I only have to learn it once. So if I have been in light room classic CC and I'm driving mortar Mobile now because of the way I'm working, I'm not having to learn a whole new program. And I'm not having to worry about like I've made those edits on my phone, and I'm gonna put him back in the light room and are they gonna work? Okay? And I stress about those things, but I don't have to cause adobes taking care of that for me. So the same age and that really is a great ah Greenpeace for that. So to illustrate that on the left is a smaller version kind of clip version of light room CC and on the right is a screen shot out of light room, Classic CC. All the things I practiced for this class not mixing those two cc classic CC's up was the hardest thing for me. So the reason I brought this up is we're gonna jump into both programs here in a little bit on and actually look at. The difference is kind of where things are and how things work. But I wanted to have this up here because if you notice we have exposure, contrast highlight shadows, whites and blacks exposure contrast highlights shadows, whites and blacks those sliders of the same. So if you know what the Black slider does, does the same thing. Here we have the point curve tone curve, and here it's actually its own panel. And so one of the things that Adobe has done in CC is they've moved some of the tools around. And so this is one of the complaints I hear some people say it's like, Wow, it's not in the same spot, apartment, car and same spot every day. We don't get mad at myself when I have to go outside and look for it again. But what they have done is they've organized things. So this panel here is a light panel. There's a color panel here. So this panel, all these things control luminosity and light levels. So they've moved some of the tools around, but they're actually logically grouped within that interface. Um, I think that's a really great a great piece, because the other thing do you have to think about is if I've got a screen that I've got 27 inches on or about 9.5 inches six inches. I've got interface element issues I've got to think about. So redesigning this also allows them to maximize the use of the mobile platform as well. So really kind of cool way to actually have all the same tools. They might be a little bit different spot. Um, I promise. For the most part, the core elements are there. Okay, so last piece before we actually jump in a look at some of the programs specifically talk about some of the options that are in there is. People ask what happens if I have the subscription and I leave and then Adobe has completely got control of my stuff and I'm just dead in the water and the world's coming to an end and I trusted them and a lot of angst. If you have light room CC, all your stuff's in light room CC. For up to a year, you'll be able to log back in and downloading photographs. And Adobe has a downloader tool so you can actually go in at any point and download your stuff from your cloud subscription. Nothing is gonna be lost. You're not gonna be left with, like my subscription into today and all my stuff's gone. That was that is still appear here from a lot of people when I teach light room everywhere and when people stop me on the street is that they do you know where I know all light room question T shirt. But when people ask me questions about, like this one of these assets well, I don't want to be caught like that. You're not. You're not gonna be stuck. You're gonna be able to get your photos back out. They'll have those edits on them. You're not gonna be completely hamstrung now. What if I'm a light room classic CC user? So even though they're kind of joined a little bit together, little bit separate. The interesting thing is when your classic subscription if you left you'd still be able to import, organized, just metadata and print and export. You lose the development module. The map modulates, lecture modules, some other modules. But you can still actually get in the light room and see your photographs so there's no risk of all of a sudden light room goes away and you can't get to me photographs. So even if for some reason you decided like rooms, not my thing, you still have access to your photographs, you could do whatever you need to do with them. So I think letting that go is a really good a really good thing because there's such great things in the program, and they're such great things within. Actually, the subscription services things are being added. Um, toe, let that that concern go. I think this is a good thing. So that's my little a brief overview of the history of Lab Room and Canada. We have a question. We do have a question from Julia, who says that she's in classic light room and what is wondering if she goes to see See, will the keywords transfer? Is that because you mentioned that they don't necessarily see? Yeah, So the key words don't transfer. Um, And it has to do with the hierarchical nature of the way keywords air can be can be implemented in classic cc verse CC as we get into a workflow. If you're a classic CC user, I wouldn't necessarily depending on what your workflow is. I wouldn't necessarily move the entire catalog and then rely solely on Sisi. It's more like I'm gonna and we're gonna go through this workflow. I could take part of my work up into CC and work on it and bring it back down. And so the edits and things could change. This one example would be like, if you're gonna work with a client, you would share a collection in the light room. CCU could go sit down with the client. You could actually work on the edits together, and then those will sink back into your classic environment. But when we look at CC, you'll see that we're really limited in some of that metadata, so you wouldn't have the keywords necessarily now the search engine is interesting because you can go in and find some things and so depend on the key word element there. Weird, arbitrary, freaky hack of what sinks in there that I'll explain a little bit about how I would trick the little loop to do that. It's not really super efficient yet, but I hoping one day it'll be superficial.
Ratings and Reviews
Wonderful class! I am 100% new to any editing tool, but wanted to be able to learn basic edits as well as categorize my photos. Daniel Gregory is able to convey his vast knowledge in such a relaxed, easy to understand way, that I was instantly drawn in. I am admittedly "electronically challenged" and just started a journey into Lightroom CC. After taking this course with Daniel Gregory, I am not only amazed as to the abilities of Lightroom CC and feel much less "overwhelmed" with the program, but am also extremely excited to learn more! Definitively recommend 100%
Daniel Gregory is an outstanding teacher. Simple to learn. Easy to remember. His teaching style is relaxed - but very informative. This is the best Lightroom CC presentation I have had. Bravo!
Such a great class! Daniel is so knowledgeable about the whole LR ecosystem and explains complex details clearly. There's so much valuable content packed into this class. I highly recommend for those moving from LR Classic to CC (mobile LR) and for those who are new to LR CC altogether. Highly recommend.
Student Work