Lighting to Simplify Your Edit
Daniel Kudish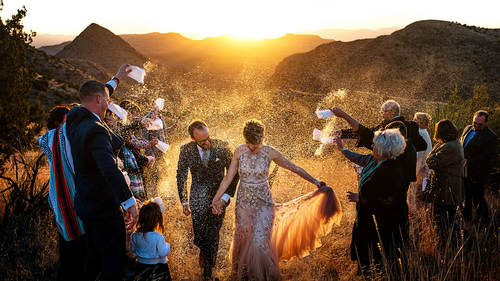 Lighting to Simplify Your Edit
Daniel Kudish
Class Description
Good lighting makes for an easier edit, and solid editing knowledge allows the photographer to play more with light. That said, there are plenty of things you can do about substandard lighting in the post-production process that can save your photos. In this course, wedding photographer Daniel Kudish will conduct a live in-studio photo shoot with a real couple to show you how to create great lighting during your shoot so your editing process is easier. He'll then do a full editing walkthrough in Lightroom® to demonstrate how to correct lighting problems and play with your lighting to bring your images to life.
SOFTWARE USED:
Adobe Lightroom Classic CC, Adobe Photoshop CC 2018
Ratings and Reviews
So love the way Daniel explains the thought processes for the images. Calm mental state...so very very helpful. The D+D pair are an amazing photographic team from the feelings, experience, teaching and the results of their vision. So want to take a class with them in person.
Amazing, very short compared to other classes that I have, but it's really relevant, he goes straight to the point and there's a lot of great info, and that's what makes this class so good. I really like his style​ of teaching, very simple and clear, and that's what we need.
Excellent course! Daniel explains in details how to take the pictures and how to retouch them later. I like his easy and clear approach and the use of a lot of examples. I recommend this course to anyone.
Student Work