Marketing for Crafters: Create the Right Plan
Tara Swiger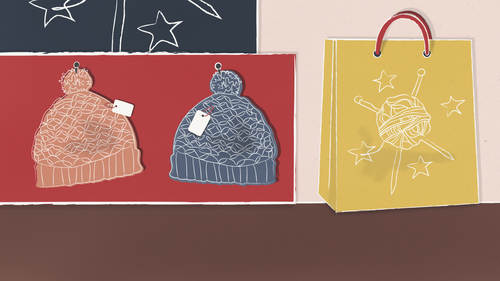 Marketing for Crafters: Create the Right Plan
Tara Swiger
Class Description
The world is awash in good marketing ideas. The key to success is having a concrete marketing plan that aligns with your goals. In Marketing for Crafters: Creating the Right Plan, Tara Swiger will help you structure a plan that is just right for the way you want to do business.

Every crafter brings a unique set of skills, dreams, and limitations to their business, and it is essential you are clear about the commitment you want to make to marketing so you can create a plan and actually stick to it. In this course, Tara will help you get honest about what you want and help you chart the course for getting there. With so many options available, marketing can feel incredibly overwhelming – Tara will teach you a process for vetting new marketing ideas and platforms, and teach you skills for evaluating the usefulness of marketing tools before you commit.

Marketing for Crafters: Creating the Right Plan will show you how to structure a marketing plan that attracts loyal customers and keeps you excited about your business.


Class Materials
Resource Guide for Marketing for Crafters
100 Off Solo Mission Coupon
Marketing for Crafters Bibliography
Marketing for Crafters Workbook
Ratings and Reviews
I feel like I found a secret gold mine of information! Tara is so smart and so present, she really gets what it means to have a crafty business! She helps you think, rethink, and then think about it some more, all with a different strategy and approach that is laser sharp. I've taken a lot of these kinds of classes and she knows her stuff, she isn't just reading from a prompter or listing off "rules" or steps, she genuinely cares and comes up with a way to answer everyone specifically and generally. She informs you in a way that is friendly and approachable while still being SUPER focused and serious about helping you achieve all that you want out of your business!
Very valuable information that has changed everything for me, starting with doing what I love and not falling into the pit of doing things just for the hope of attracting customers. If I cannot have a business a love, I won't want to do it. My target, although it will be more difficult to attract, will receive a lot more from me if they are the right customer. The biggest component to this course is doing the homework, but to do the homework listening to the videos makes it very clear on what is needed. Tara does not talk in a language that is difficult to understand or over my head - she brings clarity from confusion.
Easy to understand, actionable advice for those of us needing a little help finding our 'North Star". Fantastic workbook, too. I have incorporated some of the exercises into my daily routine. I also love Tara's podcast!!
Student Work