Marketing Strategies for Baby Photographers
The Story of Stephanie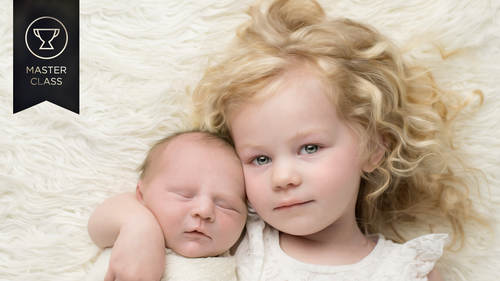 Marketing Strategies for Baby Photographers
The Story of Stephanie
Lesson Info
The Story of Stephanie
Class Description
As a baby photographer, your greatest challenge is attracting, booking and keeping clients which is essential for running a profitable photography business. It's what makes your business thrive, yet why is it so hard?!

Join award-winning baby photographer, Julia Kelleher, and learn advanced techniques for marketing to new moms, enticing them to book the session, and then keeping them for life in Marketing Strategies for Baby Photographers with Julia Kelleher.

Julia is an award-winning photographer with a busy baby photography business based in Oregon. In this class, she'll show you how she earns and keeps loyal clients. You'll learn about her affordable promotional strategies, smartphone scripts, and how to "sell" the experience.

Julia will help you make your sales and marketing strategies more efficient and effective in Marketing Strategies for Baby Photographers.

Reviews
Julia is AMAZING!! This was THE course of Photo Week 2015 packed with the most invaluable info. Julia gives it to you straight with that honest tough love that we all need! Thank you Julia!
I bought this class because we have a studio, my girlfriend is a Family and Newborn Photographer and I'm a Wedding Photographer, and even though I'm not related to newborn photography at all, I found this class so but really so good that I think everybody should take it. Everything about marketing and customer service and all the information provided by Julia made realize a lot of things that I didn't even know! And she is really good, I doesn't matter if she talks for hours, I promise you will keep your attention and will learn a lot, wether you are a professional with years on the business or just starting. Buy it, believe me, it's a bargain once you see everything you will get. Thanks to this class I bought like 8 more :) Did I already said you should buy this class?
Amazing brand information and she really lets you know how to grow your business, including the things you might not want to hear but that you need to hear. So glad I watched this class.