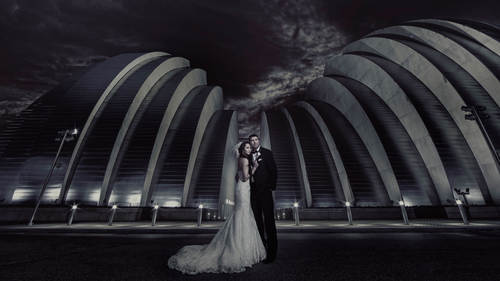 Lesson Info
11. Student Q&A
Lesson Info
Student Q&A
Ready for some questions? I'm ready for questions or not that is that is for me unless we get into a whole bunch of questions here that's a rock for me we love it hit me with your questions good luck with that wraps out because we got a lot of questions all star I want to know about this client for life thing I was really interested if that's profitable jennifer post in photography said can you talk more about the climb for life? Does this let the client actually get a free session once a year for forever as long as they buy that package once that's correct, so the climb for life has been a very profitable item for us and I've got some tomorrow I think I'm going to be showing actually how we deliver the client for life program and we have a special card made out form but the climb for life the way it works is once they get that and ala carte I believe it's six ninety nine or seven nine nine doesn't matter right nobody's buying it ala carte but all the card what we're doing with the cli...
mb for life is once a year every year for the rest of my life right? Once I die party's over so once a year for the rest of my life you're going to get a free photo session it could be anything family, re union glamour patch shoot whatever however you want to use it, you're going to get an hour of time for a photo session and I would say of all the clients we give it to, maybe fifteen or twenty percent take advantage of it. Okay, but the ones who do spend a ton of money in the studio because they're all pre qualified. But if I just started giving out free family sessions, I'd be getting people in my studio who just want to buy an eight by ten. But the fact that I'm giving it to people who've spent in our black label and spent tens of thousands of dollars in studio when they do take advantage of it, they typically spend. We have one family that has taken advantage of it every year since their wedding, and they have spent well over two grand every time they come in. Sometimes obviously mohr two grand on the low end that is success, even if I only had one client take advantage of it and do that that's, a client for life is calling for life for me and for them it's a great program, but just to clarify an hour of your time but no prints, no product, no jury, the out session fee, okay? But I'm structured that way, right? So I'm already structured where my sessions are separate from prince so if they weren't I'd have trouble doing it that way because people would start getting confused but my clients all understand that the session is totally totally separate. All right? Question from kate what is your lifetime warranty? Is that like my toddler through a sippy cup on my wall in room my canvas so you re print for free? That is absolutely correct. Lifetime warranty is yes. Your toddler threw a cup at the wall and got, you know, red fruit punch all over the print we would honor that now in all fairness uh I guess we're going on six and a half, seven years now I've only had to replace to print in all that time and the one story I love to tell is early on I had a mom she took the engagement session on, she had the print in her hand it slid out of the plastic into a puddle and so obviously prince in water, not a good combination. She called me hysterical. We had it reprinted and rush so that they could have she was going to get a frame so it was at the wedding on display was an engagement picture and we took it advance for that have another client they are on their fifth replacement of a canvas and so what it was it was a nighttime sharp shot of the arch on because it was so heavy with black ink the campus it just kept getting loose no matter how we try the hair dryer trick to get your campus to tighten up wi the lab was great to work with the capri printing this for us to get it right but because of the ink it was just too heavy and so finally by the fourth time of replacing this, I told her I said can I can I give you a medal print instead? And she didn't know if she wanted it but we did it we printed it on metal for her and she's happy and so you know, those air situations where after reporting this thing over and over again did I make money on it? Probably not, but from a customer service perspective were through the roof sometimes that's why having that warranty higher level service? Sometimes you lose money great see? Morris asked, I have recently changed my prices and I'm getting referrals from old clients at the old price points how do you encourage these new client it's to book me? And so I'd really like to hear like the language on the phone how you what do you say? Yeah so if we role play a little bit that call's going to come in hey, I was referred to you by susie, right? And all of a sudden the hairs up on your neck because, you know, susie's, your old client at a cheap price point. Maybe susie was a high maintenance client, something to that effect in which you don't want to be like no, I just wanna warn you, my prices have gone up since susie, right? You don't have to say it like that, because all of a sudden you're putting the hair up on their neck. Instead you're confident with it. You're delivering the message, the question's gonna come up? How much? And it doesn't matter whether we're talking wedding seniors, families, babies, it's gonna come up someway, somehow and that's where you have to get very comfortable saying, if it's a wedding, our prices start at twenty nine, ninety nine and go up from there and let's, pretend this conversation is about weddings. Pricing start to twenty nine, ninety nine goes up from there. Well, when you were when I talked to suzy, she had mentioned that you had packages that started at ninety nine ninety nine. This is where I think they need the language. Absolutely. Keep in mind, suzy's wedding was two years ago, and our prices have gone up from them. But the good news is we have a lot a lot more products to offer than we were offering back then, so what I would love to be able to do is get you in to our space so I can walk you through everything and make sense of it. That's the key anymore, I'm giving you more than I gave suzie, right? You're saying I'm giving you more. I'll give you more than I gave suzie that's, right? Right? I'm I'm driving the point home that I understand you're comparing this to what suzy had, but things have changed if you just raise your price, you are gonna have trouble that's why you can't just raise your price, you gotta raise your price and raze everything else with it. They're an additional session fee for a wedding in addition to this, or is this the on ly fi for a wedding? This is the on ly fee for a wedding, so if you were to come in and book us for unless you say platinum collection, you're paying fifty for ninety nine what that's going to give you is your wedding album fully designed pages and it pictures in it an engagement session of bridal session two photographers uh it's all about the day coverage what's not in here, no engagement pictures, although they get an engagement session right, no bridal session pictures, but they're going to get a bridal session. So this is everything for their wedding day, right? Everything else is extra, so they've got full coverage on their day, but if you did an engagement session separate where they only booked an engagement session and not the wedding, then you would have a session fee for that that is correct packages that's, right? That would be but let's use this as an example because because of the way were structured, I don't get I mean, if I say one a year it's, I might be lying on the wrong side of this. We don't get a whole lot of engagements that haven't booked us for weddings because if you're going to come to me for your engagement session, why wouldn't you hire me for your wedding? There's really? Only one scenario? It's a destination wedding? You've already got a guitar for some someplace else, right? So that's very where that that happens, but if it did, yeah, I'd be a two, ninety nine session and then you'd come back in after and we look at engagement pictures and packages saying here, though, even if you book me in the platinum, the engagement session would occur and then afterwards you come back in and I show you print prices, print packages along the same lines I mean it might be a fairy similar answer beth ninety seven how did you handle people looking for the twenty nine, ninety nine package once you no longer offered it well of course all our marketing and advertising changed with that it wasn't people calling in looking for the twenty nine nine package anymore it was more along the lines of referrals thinking we had a price point that started at twenty nine ninety nine that was challenging but we had to hear is the easiest way to get rid of it the truth is if you're looking at this no one should be booking this anyway right so what's her name that ask it was a bathroom uh beth ninety seven so that the best way to look at this is I didn't really book any of these packages and if you start booking this package your low package even here today no one books maybe one a year books are gold collection this is there is your starting point eighty ninety percent of our clients are obviously in platinum or black label that's where they all are if they start booking your bottom package something's wrong money is like water they're following the path of least resistance so what's in this package that's making them okay that you have to get up out of that so if I put my digital negatives in this gold collection tomorrow I'd never sell platinum everybody being gold also we didn't really hit on it notice the difference between pricing if you look at our gold it's forty four ninety nine if you look at our platinum it's fifty for ninety nine is a thousand dollars price bump between those packages rewind back to two thousand nine silver collection twenty nine ninety nine gold collection thirty nine ninety nine I am practicing what I preach I've been doing it for years and the reason we do it this way is because in the world of weddings going over budget by a thousand dollars is nothing it really is sad to say but it's true so I know that if I get them in at forty for ninety nine and show them enough value at fifty for ninety nine they'll go automatically and the value we show them he's a better album and the digital negatives that's enough to get them up there and of course more time so back in this day it was the difference between six hours and eight hours but today you can't charge forty five hundred dollars for a wedding and only offer six hours of coverage right people laughing out of there and so but the difference between the bigger packages goes from fifty for ninety nine to eighty four ninety nine that is also intentional that's not an accident I'm not just picking prices out of thin air it's because I want there to be a bigger leap and bigger commitment to get there should be a little struggle for them to get tau black label if it's not a struggle for them to get to your top package you're not charging enough it's got to be a struggle but the thousand dollar pipe price point bump should not be a struggle at all all right so driver forty nine do you print the price plan and show it in the client meeting how do you present that their options to them and I'm just wondering personally if you louis vuitton it up what we do in the time it off I am going to show you tomorrow how we louis vuitton it up so we actually do and I'm really excited about how we do this but it comes in when we're sitting there showing them pricing it comes in a linen folder branded as you can imagine with our logo on it printed on linen paper right? So we're not just giving them flimsy photocopy paper that we went and it's got like the black photocopier ink on the edge is it is done very very high end because it's very tactile right people going touch it feel it so yeah it's a great question and yes you gotta you gotta lv it out man uh donna l yasmin and I think others can you talk a little bit more specifically about your album specifically how many pictures in the wedding album can you describe your album pricing since it's not on the ala carte sheet? Do you offer parent albums and if so, how do you price those? Uh can you talk a little bit more about yeah, so tomorrow I'm going to show you brand new albums that no one's ever seen we're going to show you those because this is good we have a bridal show sunday and so at this bridal show these albums they're going to be there because I want to blow my competition away and I want to blow my brides away with it but let's talk about albums, every album comes with thirty pages, no games there no twenty page all that stuff thirty page albums out of the gate every album then from there all around has come from signature collection albums so essie albums uh then they're thirty pages image and a half to two images per page you're looking at roughly sixty to seventy images right it's at our discretion but the reason we do an image and a half to two inches per page is because I don't want this to start looking like a collage, right that's not what I want this to be and so how do we maintain it when we have a client who wants two hundred images in a thirty page book? You've got to say no, but it all starts during the consultation so during the consultation, when I'm showing my clients their albums it's really easy because they're all their scene, our designs that are clean, they don't see any clutter designs, so they don't they won't even ask about that, I'm showing them and during the consultation I'm opening up the pages and notice how clean the design is notice how some images are small, but some are big and take up two pages. I actually have that conversation when I'm selling the album to my client because that really drives the point home that this is a family, the heirloom and not just a picture book, right? We don't want it to be a picture book, all right? So a lot of people are really getting curious about pricing for portraiture and pricing for seniors as well. Jennifer post and photography asked, are these the same packages offered for regular portrait sessions? I can understand these prices for once in a lifetime event like a wedding, but I want portrait clients repeating several times a year. Yes, so the thing that is the same identical r ala carte price list, so our ala carte price list is one hundred percent identical for seniors, families, babies, glamour you are she would be correct in saying that package price is at this point price point for a family or senior portrait session this is way too high I wish I had more time I'd pull up some senior pricing or portrait pricing uh here's the thing though if we look at this look at where we are today okay? Let's go ah seniors if your seniors I think your pricing should be even portrait your portrait should be based package five ninety nine your middle package nine ninety nine your top package seventeen ninety nine to twenty two ninety nine off portrait what's in there now what you put in there we're not gonna have time to talk about today but it would never be a tte this price point. So yes, believe it or not, we run with our seniors and our families and our babies close to a two thousand dollar average based packages five ninety nine so when they walk in they could walk out spending five ninety nine we don't put any pressure on him right? So goes like five, ninety nine eleven, ninety nine for us today on then nineteen, ninety nine for our seniors and then for families it's like twenty seven ninety nine which is our top package but of course that's gonna have for a family ah thirty by forty monster canvas right for their centrepiece in their home don't want family portrait to be on a twenty thirty or sixteen twenty four it's too small so those but that's a good question but yes, the ala carte is identical signor tucker. Feet your smallest. The session fee is two hundred dollars, and then the other one's three hundred do both well come with hair and makeup hit great question. Hair and makeup for seniors is extra. Oh, that's just the session now, here's the trick we don't. We don't make any money on hair and makeup, so we have a make up artist. We work with the senior pace, the makeup artist directly, so we're not even part of the transaction because if I start collecting the money, as far as the seniors concern that's money they've spent with us, which is just not true because I'm paying the makeup artist is the one getting paid. So they go get their hair makeup done somewhere else at our studio, right? So we have a makeup table set up and you have something that you work closely with, who comes in and that's, right? Even when we were working out of our home, she would come to our home set up in the basement. I've been busting your pays. Pays him directly, she's savvy man she's got little square. She swipes credit cards. I mean, so she's right there, it's like sixty box for makeup and then it's one hundred dollars if they do hair and makeup nothing not usually a problem with them getting the money on here and make it because they are all about just lead experience, experience. Wei have kids come in and they don't do hair and makeup and it's always a red flag when they offered not to, because typically kids don't know, you know, they're not doing something that's timeless. There I had one kid come in with split eye shadow once, right, that was popular for a very short window of time where, like one side of her I've fixed that way. I was like, well, you know, I could fix in post version no, she thought it was the coolest thing in the world, and we're like, uh, our makeup artist happen to be there. I pulled the mother to the side and, like, listen, if we go with her makeup the way it is, she's like a hater makeup mom made it. Let me do this so we could do something timeless where and she's a beautiful kid so luckily we convinced her but man, if I had taken those portrait's with the split makeup imagine like fast for two years and she's gonna look at that like, what was I thinking already look at old pictures of myself and I'm like because I think it was cool back then I guess you're not gonna come in yeah, maybe just a couple more questions here on then we'll close up for the day our grubby now we know how you feel about taking things out of the packages, but if they choose the gold package and want to upgrade the album, do you let them do that upgrade things and how do you do that? You remove the ala carte price of the capri in and out on the roma at that corporation? How do you upgrade? That is correct, so let's play along great question there is a sheet and I just didn't get to it today there is another sheet that would have, um I don't see why we can't add are for the people by the course, so just make sure the message gets to taylor no reason we can't add our true package the actual package because it is like an eight page pdf so our packages that we deliver for our wedding clients is not just a single page sheet it's actually an eight page sheet so anybody who gets the course just get the message to taylor so she gets it to the producers we'll give our current pricing and packaging so they have the whole eight page document s o make sure she gives him the a page document that being said the albums are on our car cheetahs well, so just like prints are on allah card the albums are so the albums if somebody wanted to be in the gold collection money like water follows the path of least resistance I like the way this guy's thinking they're going to come in and go well, we want that album but we want to be in the gold collection and the problem is in the albums the gold collection album is let's say twenty, five hundred the platinum collection album is forty, five hundred this is the black label or sicilian siri's is sixty, five hundred so it's a two thousand dollar price bump between each album. So now if the client comes in and goes, I want the gold collection but I want the roma siri's album it's a two thousand dollar ala carte upgrade which they can totally do, but for a thousand dollars you get the album, you get the digital negatives, you get the bridal session and on and on and on so money is like water path of least resistance make it difficult for them to do that because why that's not how you want them to behave control consumer behavior through your pricing, but I like the way he was thinking. All right, so one last question here for the day, johnny l a do you prefer the medal or canvas prints as an artist? Or is it more than its very similar and it's about the profit margin? Say the question again, do you prefer the medal or canvas prints as an artist? Or is it more about or is your choice of them or about the profit margin actually the metal or canvas the profit margins worse than a print? I've got a lot of profit margin in the print it's my clients that are demanding that because I'm dealing with a higher level client, they don't want just prints, they want something that's unique. In fact, one of the most unique products our clients are looking at is acrylics, and so the acrylics we offer are just gorgeous. And if you haven't got a virtual soviet by south dot com, check out the acrylics but that's the hottest new product we're offering and it's blowing our clients just away with it so it's not about what I prefer I'm just watching where my clients are spending their dollars as you should, too as business owners, so you may love something. But if they're not spending money on it, you gotta walk away, man, abandon it.
Class Materials
SCP Wedding Copyright Release.doc
SCP Wedding Copyright Release.pdf
Initial Booking Email Templates and Call Scripts.pdf
Initial Booking Workflow.pdf
SCP 2013 Pricing Guide.pdf
Top 10 Objections for Sales.pdf
Mastering Business Fundamentals Keynote.pdf
Ratings and Reviews
How is this just $99? I would of definitely payed at least twice as much!!! Half way though the course and this information is more than what the price is worth. Thank You sal, We love your great energy and amazing information.
My husband and I truly enjoyed this informative course. We love the way Sal is straight to the point about things and how to handle difficult situations. Taylor was awesome and helped me to embrace who I am and make it work for me. We can't wait for another class by Sal and Taylor. Josh and Lory
My husband and I truly enjoyed this informative course. We love the way Sal is straight to the point about things and how to handle difficult situations. Taylor was awesome and helped me to embrace who I am and make it work for me. We can't wait for another class by Sal and Taylor. Josh and Lory
Student Work