Mastering the Art of Photography
Behind-the-scenes: Naples
Chris Weston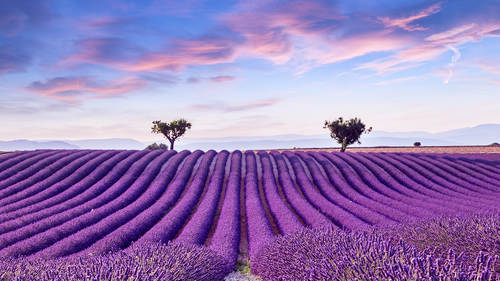 Mastering the Art of Photography
Chris Weston
Lesson Info
7. Behind-the-scenes: Naples
In a feature-length lesson, Chris is joined by fellow professional Simon Weir. Together, they take you behind-the-scenes of photographing on assignment, and reveal their vision-to-print approach for capturing compelling images.
Lesson Info
Behind-the-scenes: Naples
he man, I got to not play Madi. Mhm strong. It's not too difficult to find the obvious subjects, but photography is more than just postcards and record shops. For me, photography is about storytelling. In order to tell a story with your camera, you've got to get beneath the surface. Okay? Yeah, And in terms of where we're going to be going today, where are you taking us? Old town, which is this old Greco Roman city, is where we're going to be stomping around where we're actually going to be kind of either side. So on the West is the Penis secondmarket to the north in the Senate and everyone meets and talks and communicates like a really Francesco having his parents wine shop become a site of congregation. Meeting on this one Thursday every week is much more about creating a sense of community. Naples has a great and long history of pastries, and they usually date back to the 17 hundreds and 18 hundreds where nuns are making them in convents and Children created this little cream band. ...
But it's probably got the magic ingredient that makes it light and fluffy and not too sweet. But just sweet enough to make you want more and more wonderful these little biscuits that you take around to a friend's house. Future people come from all over to to get to from there, Mr Hello. Well, no injuries embrace. Of course it was December and there's a place in historic center and in this place you could go and be able to have a pizza and pay them within seven days for the pizza. The only way that you could get out of paying for that pizza was to die. I'm definitely thinking something to do with the friction and the motion. So one of the images I want to try and get is a motion blur image with a scooter. It seems to me and Napoli's there is so much going on and even just one small area block here. So my decision is I'm actually going to take multiple stories and use one image to tell that story. So here I am. I'm in Naples unplugged today. It's just me and the camera. And to be quite honest with you, I am totally outside of my comfort zone. To make matters worse, this is what I'm gonna be using. I don't know whether you can see this, but Simon's been Simon and is completely covered it up. So I've got exposure controls. I've got focus controls. That's it. There's no delete button. I can't even see the screen on back. So this is gonna be a real challenge. Not only that, he's put a 512 med card in here, so I've got 20 shots all day and just 20 shots. He thinks he's being clever, but what he doesn't know is I've already half filled his card. Yes, that's it. So hang on a minute. Yeah. Yeah. Chris has built half my card already. You've only got 10 frames. Okay? Yes, lovely. The stories I've got in mind one is it's Francesco because I think it's the really beautiful story, this idea of trying to bring a community together. He's quite a charismatic guy. Everything that you imagine Italian and Italy to be. This will be right in the front of the picture and you'll be slightly behind. So it's like if you reach the arm out as if you've been a big toast like this, see, just, uh, yeah, as a perfect just creating a bit of separation. Perfetto. The the photo? Yeah, yeah, that's the one. Philip holes are the shops that have resisted paying the extortion racket is knowing what really is the best angle to get it from. I'm quite I'm really quite nervous. I've been this excited since I shot with a roll of film. No, this is a bit like opening the packet from boots. You know, there are a couple of things in here that intrigued me. One was the bullet wound, but also in the bottom corner. You've got these hearts, and for me, that's the story. It's this connection between the gunshot, which is where Napoli has come from, and the hearts which is where it's going. I had to work really hard to get an angle, but what I did like was the window. One window closed the past one window, opening the future. This is the image I pre visualized for me. This was the most challenging one in many ways because this was the one where I had to get in the face. I had to really connect with the person, and that's a struggle for me. There's so many sort of doubling zoom in the image that worked for me. So you've got the painting on the right and his face there. You've got a wine glass and the bulb in a dome. It's almost as if he's balancing the glass on his hand. Wine was very important. The wine, his weapon against the Mafia against the past of Napoli. And it's what he's using to bring people together. Hence the reason I wanted to be very prominent in the picture. This was definitely a shot I pre visualized. I wanted the scooter sharp and the background blurred, but I wanted something very character full in the background. It's one of those techniques is really, really hard to master. You have this really fine line between enough blurred that it doesn't look like camera shake, Yes, but not so much blur that you can't tell what the object and what the subjects are. And you've got that balance just right. It didn't matter if I didn't get the whole bike in. You don't need everything in the picture. You need the bits that are important. In fact, if they're not important, they shouldn't be there. So my final image was this fishmonger and this more than anything, this is where I would have been out of my comfort zone had we not had this day with Sophia, who gave me the confidence that I could go into these places with my unbelievably limited Italian and actually see if I could find a story that was in there. What's happening here is the angle of these two fish. You've got this start of a triangle, which comes up to the top of this guy and then connects through this guy to this guy. That's your straight line again. You have this really powerful shape right in the center. There's one thing I would change. The sword of the Swordfish is just cutting through this guy's arm, and ideally, I would want to move it really important part of composition in photography. There is so much going on in that frame, and you have to be aware of all of it, knowing that at the very beginning you are going to be way outside your comfort zone and way outside of your photographic experience. Yes, would you say through this photograph that that comfort zone has now expanded more than any of the other ones I took. Yes, because this is really about the story. So even even in the space of 24 hours as a photographer, you have grown 100%. We got here on day one, which was really just our arrival day. And we in one afternoon we walked 15. That's right kilometers through the city, into the old town, down to the port, back up again. And to be quite honest, other than a standard postcard shot, I saw nothing. And yet yesterday we spent an entire day, walked 150 m, and I feel like we saw the world. Uh huh.
Class Description
AFTER THIS CLASS YOU'LL BE ABLE TO:
See images with a creative eye.
Capture artistic photographs of the most popular subjects.
Choose the right lens and camera settings for the image you want to create.
Recognize and capture the "decisive moment".
Add visual mood and emotion to your photographs.
Develop your own unique photographic style.
Find what inspires you and apply that inspiration to your image-making.
Fine-tune color, tone, and visual presence with easy-to-learn Adobe Lightroom adjustments.
ABOUT CHRIS' CLASS:
Once you've mastered basic camera craft and photo-technique, what is the next step in advancing your photographic skillset? In this in-depth course, award-winner Chris Weston shares an approach to photography that has creativity at its heart, and reveals the secrets and professional techniques that will get you creating photographs that 'sing'.
Taking you on a step-by-step journey, from vision to print, Chris shows you how to: tap into your natural creative instincts; 'see' much-photographed and everyday subjects with a unique vision; set a creative intention and get the camera to capture it authentically; and, with a few simple techniques, process superb print-ready photographs. Through 'in-the-field' examples and inspirational case studies, he reveals the nuances of composition that can make or break a photograph, and describes the creative tools that turn snapshots into stunning photographs good enough to adorn any wall.
Delivered in an easy-to-follow, down-to-earth style, using 'real-life' examples and 'live' tuition, this course builds on the practicalities of camera technique to equip you with the creativity and vision to see, capture and process compelling photographs time after time, whatever your camera or level of experience.
WHO THIS CLASS IS FOR:
Beginners who want to create better photographs.
Intermediate photographers who want to refine their image-making and be more creative.
All photographers looking for inspiration and creativity.
Outdoor photographers interested in travel, landscape/cityscape, nature, sport, and wildlife photography.
Ratings and Reviews
Student Work
Related Classes
Reviews
I loved this course - in particular the latter part of it in which he demonstrated how post processing lets you really tell the story of the image. Another fabulous course. Thanks Chris & thanks Creative Live.
Thanks a lot to mr. Chris Weston This course is great and It is a 🌟 🌟 🌟 🌟 🌟 course for me. Beside the other course ( mastering photographic composition and visual storytelling) both courses are Complementing to each other and highly recommended.
Fantastic course. Great photographer, teacher and storyteller!