Mastering the Art of Photography
Case Study: Moody Blues
Chris Weston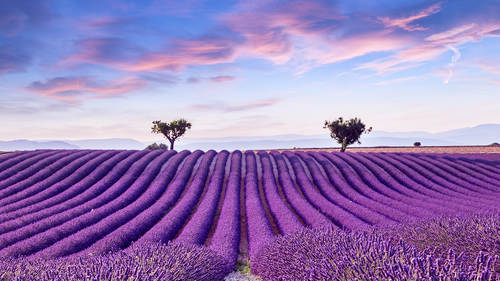 Mastering the Art of Photography
Chris Weston
Lesson Info
30. Case Study: Moody Blues
In the final case study, Chris takes an image from his winter waterfall experience (Lesson 23) and, step-by-step, reveals how he used Adobe Lightroom to turn the RAW file into a finished image that perfectly matched his visual intent.
Lesson Info
Case Study: Moody Blues
This is another image I took at the waterfall, this time to demonstrate how to achieve a moody atmosphere in post processing. Now, for the original image, I altered white balance in camera. For this image, I kept the in camera white balance set to auto to get a neutral raw file, and now I'm going to fine tune the visual narrative in light room. And what I want to achieve is a dramatic presentation of the scene that represents the cold and desolation of winter. Again, I'm going to start at the top with white balance and ease out the neutrality by reducing the color temperature, which adds an underlying called blue tone. And this time I'm going to add a little more magenta into the tint to remove a very slight green cast in the water. The exposure is close, but I'm going to add half a stop to the overall exposure, and now I'm going to get a bit more drastic with texture and clarity. Now I'm doing these first because clarity in particular affects tone. And so I want to create visual prese...
nce and then balance the tone. Now I rarely use a lot of clarity but my vision for this image calls for it, so I'm going to punch it up quite high and to further enhance rough texture, I'm going to punch in a fair amount of texture to and you can see from the red alerts. As I anticipated, some of the patches of highlights in the water have blown, but that's okay because the in camera exposure captured that detail. So I can now go back to the tone controls and recover the lost detail using the highlight slider. I also want to pull back some of the shadows which were affected by the heavy application of clarity, which I can do with the shadow slider that's got the overall look and exposure where I want it. So I'm going to work on color now. The Mosses in this scene are the overwhelming source of color, so I want to emphasize the greens. So I'm going to add a medium amount of vibrance, and I'm using vibrance because saturation will overcook everything. Vibrance is just that bit more subtle, and I also want to add some contrast in the green, so I'm going to open the SL toolbox, click on luminescence and punch in a bit of light. And while I'm here, I'm going to do something similar with the water. And now I'm going to get a bit more creative to really add to my story of foreboding. I'm going to open up the effects toolbox to get at one of my fairy favorite tools, the vignette tool, and I'm going to drag in a pretty hard, dark vignette. This closes everything in and creates a greater sense of claustrophobia, but I see an escape in that light patch of sky at the very top of frame. So I'm going to use the graduated filter to add some visual weight to the top of the frame, which stops the ICT escaping through the trees. And here is my final image, a backdrop for a fantasy movie, perhaps, where a band of intrepid explorers battle with dark forces over the fate of the world
Class Description
AFTER THIS CLASS YOU'LL BE ABLE TO:
See images with a creative eye.
Capture artistic photographs of the most popular subjects.
Choose the right lens and camera settings for the image you want to create.
Recognize and capture the "decisive moment".
Add visual mood and emotion to your photographs.
Develop your own unique photographic style.
Find what inspires you and apply that inspiration to your image-making.
Fine-tune color, tone, and visual presence with easy-to-learn Adobe Lightroom adjustments.
ABOUT CHRIS' CLASS:
Once you've mastered basic camera craft and photo-technique, what is the next step in advancing your photographic skillset? In this in-depth course, award-winner Chris Weston shares an approach to photography that has creativity at its heart, and reveals the secrets and professional techniques that will get you creating photographs that 'sing'.
Taking you on a step-by-step journey, from vision to print, Chris shows you how to: tap into your natural creative instincts; 'see' much-photographed and everyday subjects with a unique vision; set a creative intention and get the camera to capture it authentically; and, with a few simple techniques, process superb print-ready photographs. Through 'in-the-field' examples and inspirational case studies, he reveals the nuances of composition that can make or break a photograph, and describes the creative tools that turn snapshots into stunning photographs good enough to adorn any wall.
Delivered in an easy-to-follow, down-to-earth style, using 'real-life' examples and 'live' tuition, this course builds on the practicalities of camera technique to equip you with the creativity and vision to see, capture and process compelling photographs time after time, whatever your camera or level of experience.
WHO THIS CLASS IS FOR:
Beginners who want to create better photographs.
Intermediate photographers who want to refine their image-making and be more creative.
All photographers looking for inspiration and creativity.
Outdoor photographers interested in travel, landscape/cityscape, nature, sport, and wildlife photography.
Ratings and Reviews
Student Work
Related Classes
Reviews
I loved this course - in particular the latter part of it in which he demonstrated how post processing lets you really tell the story of the image. Another fabulous course. Thanks Chris & thanks Creative Live.
Thanks a lot to mr. Chris Weston This course is great and It is a 🌟 🌟 🌟 🌟 🌟 course for me. Beside the other course ( mastering photographic composition and visual storytelling) both courses are Complementing to each other and highly recommended.
Fantastic course. Great photographer, teacher and storyteller!