Albert's library of ideas
Albert Watson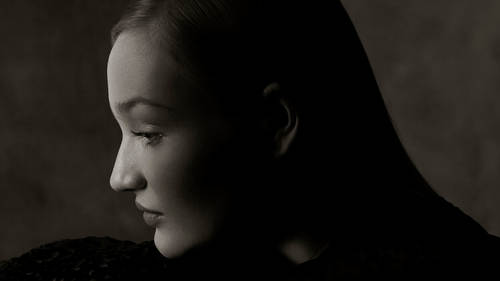 Albert's library of ideas
Albert Watson
Lesson Info
5. Albert's library of ideas
Join Albert in his own library where he shows you which books and artists he suggests you look at and study for inspiration and motivation. He also reveals his tip for buying inexpensive photography references.
Lesson Info
Albert's library of ideas
(soft music) So here we are in my library which is right in Lower Manhattan, if you look back there you can see Empire State Building, so I'm very lucky, I have a beautiful apartment here in New York City. Books have been a big part of what I do and my life and I've always surrounded myself with a lot of books and, in fact, in this apartment there are four libraries of books. And they asked me, could I recommend some books that might be inspirational or suggest things that you might be able to go out and buy or whatever, but I have a very good suggestion here, is because at the beginning of my career I couldn't afford a lot of books and what I would do is I would pick up, sometimes second-hand, I would pick up auction catalogs from Christie's and Sotheby's and Phillips and anywhere else, and pick up photography auction catalogs. And I used to love these books because they were so varied, you would have 19th century photography, then you would have modern photography from basically a ...
year ago, and everything in between. And I was just fascinated by these books, their diversity, there would be a landscape and a portrait, there would be still lives, there would be reportage, from all the great photographers. And I found the books were not expensive. In fact, just before I did this talk I looked up and I found on eBay seven catalogs for 20 dollars, seven photographic catalogs for 20 dollars. So for 20 dollars you get seven catalogs, there's a hundred pages in each, you've got six, seven hundred pages of tremendous, beautiful photography, diverse photography. Now, this is a very good way to find different styles of photography that you can lock onto, but even if you have already your own style and you're established as a portrait photographer or a fashion, you can find lots of wonderful pieces of inspiration there. So I strongly recommend that as something to do. It's not expensive, it's easy to get and I'm not recommending a 100, 200, 500 dollar book to you. I was always, 35 years ago, I was always dreaming that one day that maybe, possibly I might have a photograph in one of these catalogs. So I would always dream about that but of course I thought, like everybody else, it would never happen but sure enough, in time and so on, 20, 25 years later my work began appearing in these catalogs. So I pulled this one and you can see here it is one of my pieces in actually a Phillips catalog. And when that began to happen, of course I was very happy so, of course, 35 years ago I was dreaming and here, one of the things I dreamed about actually came true so that was something, for me, that was very wonderful. Now, of course, I'm surrounded not just by photography books but I'm surrounded by books on modern art, I'm surrounded by pop art books, books on Warhol, ancient Japanese books, the drawings of Van Gogh, the work of Van Gogh, but then also Jeff Koons. I surrounded myself with art books 'cause I can very often find that a painting book, I can get just as much inspiration from a painting book as I get from, say, a photography book. So of course I have books by Irving Penn and Avedon, and so on, and so on, and so on. I don't actually have a favorite photographer. I have 200 favorite photographers. Many, many photographers that I like, whose work I really admire. I recently did, just a couple of years ago, I recently did a trip to the Island of Skye off the north west coast of Scotland. And I did a lot of preparation for this because it's a very dramatic island, dramatic scenery, very beautiful, very lush and quite wild. And I did a lot of preparation. And I did two forms of preparation. I was looking for emotional landscapes and I was kind of inspired by things like Lord of the Rings and the Game of Thrones where I thought, how can I inject into the landscape not just a straight forward beauty shot of the landscape, but something that has emotion in it. And so I had in my head these TV shows and movies, I was terrified that my landscapes would look a little bit like postcards. So I was nervous about that and was thinking, how can I do this? And one of the books I found that I found really, really inspiring and puzzling was a book I have on Degas landscapes. Now, the thing that was interesting here with the Degas landscape book is you would find in his choice of subjects a simple hill. Now, the simple hill is the kind of thing that no photographer normally would stop at, and look at, and say, "oh, I'll take a picture "of this hill, everybody's gonna love it." So there is this advantage that painters have over photographers where a painter injects in it a strong emotion, and he's able to do this either in oils or pastel, so he basically turns that simple hill into the most beautiful abstract, almost, of color that he sees in the hill. So I actually had this book with me the whole time and I was always looking for very simple landscape pieces that I could shoot, that I could find beauty in. Not necessarily the dramatic mountains with mist rolling through that I would do with filtration and change the mood of it, which I also did, but I wanted to find simple things, a field of grass, a very simple peninsular jutting out into the sea. And how could I make this picture more emotional, more strange, more unusual, more magical and, for me the most important thing, more memorable? And I used this book really as the driving force and it's the one I had in the back seat of the car as I went through the island, and I was there for six weeks with a full team. You can actually see the documentary if you're interested, BBC did a documentary on it and you can find that on Youtube. But it's a way of using books and the images in books as an inspiration. But don't just go out there to make your collection of photography books, make it art books. I have a beautiful book here on 19th century books from Japan and of course it's all illustration, Japanese illustration, but for some reason I just find it inspiring, it makes me want to go out and shoot, not necessarily what's in there but it just makes me want to go and work. So what you're really looking for from books is inspiration and inspiration can be a really major driving force if you say, "I don't know what do," and you go through some books and I was lucky in one way that I was never a good copier. My intention was to go out and copy things but I always forgot about the original but the inspiration was there that I got from the originals and that's what counts. (soft music)
Ratings and Reviews
"Unless you're Mozart"...this course is an invaluable asset. I'm a pro, humanitarian/documentary photographer, & wilderness...and I've learned much from the 40+ sessions here. This is truly a Master Class...next best thing to being with Albert. And although I could watch studio sessions forever, this course offered a very balanced curriculum of technical information, artistic encouragement and guidance, and a open, generous window into the thinking of a gifted artist and photographer, sifted from decades of first class experience. Kudos to all involved. Excellent!
I purchased my first CreativeLive class in 2011 and have continued to purchase many classes over the years. I have learned so much from the many great instructors. This one is not a technical class that will tell you to set your camera at f4, 1/60, ISO 400 and you can get this shot. If you are looking for that, there are many other options. If you have a solid working knowledge of photography, this class is so much more. The way it was filmed is like you are there with him in conversation or in the room with him watching him shoot. To see and understand the how and why he does what he does. Not to take anything away from other classes that have helped to give me a strong understanding of photography, this is my favorite CreativeLive class so far.
Student Work