Applying Existing Presents
Lisa Carney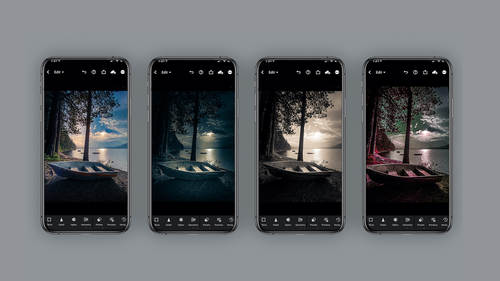 Applying Existing Presents
Lisa Carney
Lesson Info
8. Applying Existing Presents
Default presets. How they are organized, and how to apply them.
Lesson Info
Applying Existing Presents
Ratings and Reviews
One of the best classes I have ever taken! I am a newbie when it comes to presets ( and other things Adobe), and Lisa takes you step-by-step, without rushing through any material. The class is straight to the point, and does not drag on and on. I followed along on my Samsung Mobile phone, and watched on my MAC desktop, so it was super easy. I did not have to take notes (which I normally do), didn't need to! When I thought of a question, it was like she already knew, and had it covered. I finished the course without having any questions. I also liked the fact she added additional information for those who may want to share their work with the community. You definitely need this course in your library! It really is a lot easier than I thought it would be. Highly Recommend! Thanks Lisa! :)
This was my second course that I took in Lisa's mobile photography series and just like the others I give 5 stars! I learned so much from her Bootcamp course that I couldn't wait for this course to be released. I really like Lisa's teaching style, so relaxed and easy going - she makes everything very understand and I learned what the difference was between a preset and a profile! I also liked that she teaches you how to make your own and explains the discover community which I love looking at to get inspired and get new presets that I admire. Highly recommend this course!
Lisa has a great depth of knowledge and a fun way of sharing this - really appreciate her excellent notes provided too! Thanks so much
Student Work