From Images to Art: Storytelling in Wedding Photography
Jim Garner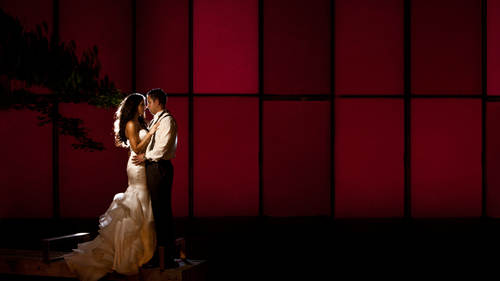 From Images to Art: Storytelling in Wedding Photography
Jim Garner
Class Description
What techniques turn a single wedding photograph into a powerful, multi-dimensional storytelling tool? In this captivating course, professional wedding photographer Jim Garner will teach you how to transform your photography business by thinking like an artist.
Jim will share hard-won industry secrets — learned from decades at the helm of one of the nation's leading wedding photography studios — guiding you through the creative journey from picture-taker to storytelling. You'll explore tools and strategies that will make your workflow more streamlined and your studio more profitable. During live action photo shoots, you will watch Jim's "story shooting" philosophy in action — as he demonstrates how posing, shooting, and lighting contribute to the strength of the visual story.
By the end of this course, you have a full grasp of the art of storytelling and be able to apply this new way of thinking to every aspect of your business.
Ratings and Reviews
Ester Knowlen Photography
LOVE LOVE LOVE all the bits on how to create a wow shot without stressing about getting it/catching it by chance. So SPOT on!! A little bit of planning, a little bit of vision, and great ideas/recipe for amazing "wow" shots that are prompted and genuine (unique just like the people we shoot), rather than stressed over and chased. :) Amazing video!! :) Thanks Jim Garner!!
This is such an amazing course. It is my first purchase that I have made with Creative Live and I couldn't be more pleased. Jim shared so much information and so many insights. It's great to be able to watch the segments over, picking up something new every time. Taking volumes of notes! I am starting to implement Jim's approach to photography—storytelling. I am just starting out in wedding photography and am so excited to have found this gem tutorial! I would highly recommend this to any photographer who wants to take their work from photographs to art.
Student Work