Newborn Posing
Kelly Brown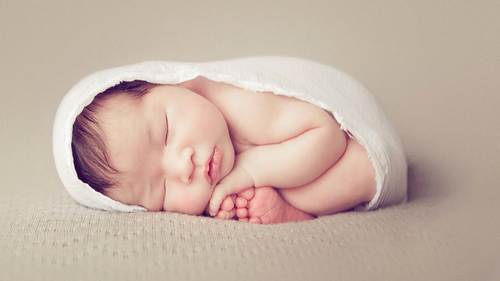 Newborn Posing
Kelly Brown
Class Description
AFTER THIS CLASS YOU'LL BE ABLE TO:
Set up a home studio, using the surrounding area to create a safe and inviting space.
Use props to support newborns in images.
Discover new posing techniques, including basic and more advanced poses used by professional photographers.
Perform flow posing for a newborn photography session—seamlessly and safely moving an infant from one pose into the next.
ABOUT KELLY'S CLASS:
Parents are eager to document their little girls and boys' lives through photos, from the moment they're born until the day they leave the nest. But those first few months of infanthood are some of the most challenging times to get beautiful photos. Whether you're in NYC or San Francisco, posing those pliant little ones in ways that are both creative and secure is something even the most experienced photographer can find intimidating. Doesn't matter if you have a Nikon, or Sony, you can always look into your baby's eyes and take a picture.
Kelly Brown has made newborn photography her specialty, consistently delivering stunning images of these precious subjects to overjoyed parents. Through many years of practice, experimentation and success, Kelly has gained the expertise to teach you how to become proficient in newborn and baby photography, and build your own business around this lucrative niche.
This class will show you:
The essentials and little details of setting up your newborn photography business for a great start.
How to market your business, get new client.
Tips for working with older siblings, parents, and whole families so that everyone feels happy and comfortable.
How to handle and pose newborns safely and basic photography safety tips.
In this course, Kelly will show you how to create a safe, comfortable and happy space for families and newborns alike, so you can take pictures that will celebrate these special first months of life. She'll guide you step-by-step on how to pose newborns using a variety of props, what photography safety measures must to be taken, how to build trust with parents and older siblings, and what equipment you'll need. From setting up lighting and taking close ups to editing skin tones, she'll help improve your photo sessions. She'll also give you helpful advice on how to start, run and grow a newborn photography business, from using your surrounding area and setting up your studio to pricing your services to marketing and client outreach.
WHO THIS CLASS IS FOR:
Newborn photographers who are interested in adding another genre of photography to their business.
Those who want to feel confident in their ability to handle a baby safely during photography sessions.
Photographers who want to learn how to interact with parents to calm their fears and make them feel comfortable.
Class Materials
Tips For Putting Baby To Sleep
Composite Shoot: Posing Bag
Composite Shoot: Basket with Sibling
Ratings and Reviews
I have been a photographer for years and just recently decided to transition into the realm of newborns. Safety was my number one concern before learning all the other important details and Kelly does an amazing job teaching safety and comfort while also going into the best ways to get the perfect shot. I have taken away so much knowledge and she explains it in such a fantastic, comfortable manner, I urge anyone looking to begin newborn photography to purchase this class. Completely worth the investment, I will go back and rewatch again and again while continuing to learn and grow. Thank you Kelly and CreativeLive.
I am so amazed. I am a newborn photography vendor and a brand new photographer. Right now I am doing photography for fun. I wanted to learn all the in's and out's of Newborn Photography before I went and charged people. I want to be the best at what I do first. Also, wanted to know what actually goes into a quality session. Especially as a vendor point of view we don't necessarily know what goes into everything, and how our props are used. I have to say I have learned so much already. And I have only watched Day 1 of my purchased course. Worth every single penny. Kelly and Creative Live thank you for making it affordable to learn. I have been following Kelly's Photography page on FB for quite some time now. It is amazing how passionate she is, and how that passion spreads through out her course. I wish one day I can attend a live workshop in the future. I would purchase every one of her workshops. I have learned everything I need to know to get started, marketing, editing, planning....
My first granddaughter is going to be born in Aug and so looking forward to trying all of these great and wonderful ideas. Who knows..this might be the beginning of a new career...since I do boudoir now. Thanks Kelly...you were wonderful! ps..thanks for sharing your Mother's day with us and sharing that beautiful family. Best wishes and Thank you again.
Student Work