Recaping The Nikon Flash System
Mike Hagen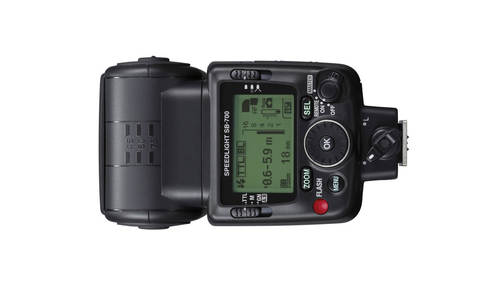 Recaping The Nikon Flash System
Mike Hagen
Lesson Info
15. Recaping The Nikon Flash System
Lesson Info
Recaping The Nikon Flash System
So in literally thirty minutes in literally thirty minutes did you see how much lighting we got done in thirty minutes? That's the value of the nikon creative lighting system is so flexible is so easy to use once you get over the nitty gritty of pushing the buttons then you could just move right into creativity and you saw how quickly and easy it is to modify brightness tio modify between manual mode and tl mode that's why I love this system is why I wrote the book it's just so cool and so flexible we talked about using gels have pushed the wrong way talked about using gels we use gels to kind of spice the scene up a little bit we also use gels to match the color of the ambient light. Sometimes you have fluorescent lights in the scene and so you gel all of your flashes so they match the same as the fluorescent lights in the scene. But gels are a lot of fun to use and I encourage you to also incorporate them into your flash photography and then we talked about the multiple lights. I jus...
t want to reiterate that the key light is generally the light that causes the main effect that you're after in my case I'm using the ky light generally in the front right? Maybe this one is the key light for this photo the feel light is filling in the shadows the hair light is from the background shining on the hair to provide some separation and then a background light shines upon the background to give you that color or that extra kick so those are the four lights we use today on dh finally we get to recap so looks like our class is almost over but that's ok because this recap is going to really help you five step plan just remember these things synchronization mode right normal sink or slow sink flash mode that's t t l or manual that's really where we're at and then finally flash power plus one minus one one sixteen percent let that sink mode flash mode flash power those three things you nail him going to get great shots every time and then if you don't get your eight shots the first time review and change the parameters and then you're good to go finally when you're setting up the wireless stuff it can be finicky fortunately today we didn't have any major problems with the wireless communication but just double check always double check is your channel set properly is the groups that properly and make sure that your remote flashes can actually see the command if they're the optical if they're the radio you're good to go just about anywhere their positions so my friends were at the end so kendall what do we got well we are at the end like you said mike always a pleasure to have you here how can people follow you right on so right here we've got my website is visual adventures is actually visit ventures dot com and check me out at night cone ian's dot or ge the worldwide home for nikon photographers if your nightgown shooter you need to be there because there's lots of discussion forms also I have workshops and other have other instructors who work for me we teach stuff all around the world so check out my cockney ins follow me on instagram mike j hagen follow me on twitter like j hagen and follow me on facebook mike j hagen so similar photos over facebook I love to see what you got
Class Materials
5 Step Plan & Flash Recommendations
Ratings and Reviews
This class is an excellent primer on Nikon's Creative Lighting System. Mike does an excellent job simplifying what can seem like a complicated system. I enjoyed it and saved it to watch again as a refresher.
So, here's the deal. If you can't get to a Mike Hagan course in person this is the best next thing. I have know Mike for 6 years and he never disappoints. I took this course through Nikonians about four years ago and found this to be not only a great review but a significant update from what I l learned in the previous class. Mike is one who never rests on his laurels and as a teacher he is constantly updating and improving his work. Speed lights are so much more complex then most people understand and Mike use his knowledge to take that complexity and reduce it to a set of clear and understandable methods. So glad to see that Creative Live has included him in their line up of instructors.
Mike is a great easy to follow instructor who you can tell knows his subject. Thank you. A great course that I would recommend to anyone with Nikon gear.
Student Work