Developing a Lightroom Mindset
Ben Willmore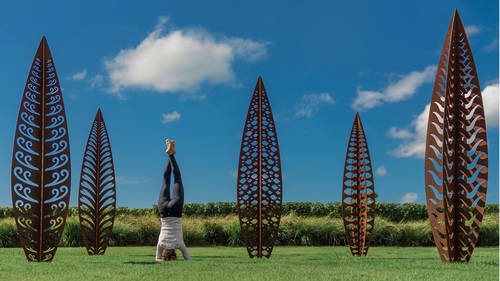 Developing a Lightroom Mindset
Ben Willmore
Lesson Info
1. Developing a Lightroom Mindset
Learn how Lightroom catalogs work behind the scenes and determine exactly how many catalog files you should be working with. This is an essential first step that will help avoid future problems before they become difficult to fix.
Lesson Info
Developing a Lightroom Mindset
Welcome to organizing your images in Lightroom Classic. I'm Ben Wilmore and I've been using Lightroom Classic since before it was actually a product and I try to push the features that are available to really get the most out of my room. So let me give you an idea of first how to develop a lightroom mindset. Once you have a good idea of how to think like Lightroom, then we can dive deep into how to organize your images. So let's take a look first when you import your images in the lightroom, you're not really important in them. They're just sitting on your hard drive and all. Lightroom is doing when you tell it to import is it's keeping track of where those files stored on your hard drive and it makes a record for each image inside your Lightroom catalog file is a record like this and the only way it knows that it refers to a particular original image is that it has the file name and the location on your hard drive. Then it also stores any camera settings that were recorded along with ...
the file like your ISO setting, the lens you used and so on. And then it also stores a preview of your image. If you go to the develop module and make a change, it writes down those changes within your Lightroom catalog file just as text and then it updates the preview image. But that's all it has for each one of your images is a record no different than what you see on my screen right now, but then you have to decide how many Lightroom catalog files should you work with? Should you work with just one or multiple and it all depends on your situation. If your personal shooter, that means there's one person with the camera going out and taking photos, that same person is doing the adjusting and the same person as managing everything. Well then it's a really simple choice. You want to use one Lightroom catalog file. It doesn't matter if you have 10,000 images where you have 500,000 images. Lightroom in a single catalog file can handle just about all that. But then if you have multiple people taking the photographs but one person doing all the adjusting in one person managing everything, then I'd still say use a single Lightroom catalog file. It's only when you have a really complex business with multiple people taking photographs, multiple people needing to adjust those photographs. And it's managed on a project by project basis. Well then it makes sense to use one Lightroom catalog file per project or a client or shoot in any time you want a new catalog file and just go up to the file menu in lightroom and you can tell it you want a new catalog. You have an empty catalog, you could freshly load images into from a particular shoot. Then you could move both. That lightroom catalog file and the original pictures between people. So the shooter might end up loading the images into the catalog file, Then it hands it off to the next person who does a lot of the adjustments and then hands it off to the next person who might make slide shows and prints and everything else. But that way one person could be working on one project while a different person is working on another project. Because Lightroom only wants one person to be working on a catalog at a time. So if you have multiple people needing to do the adjustments and other things, then you probably want one catalog file per project. And that means if you have four projects going on, you'll probably have four Lightroom catalog files. Now for me personally, I actually have four Lightroom catalog files. My main catalog has about 240,000 images in it. And those are all from my main camera, my high quality images. But I also have a few others. I keep a separate Lightroom catalog file from my iphone photos because I find those are more casual photos and I don't want them to clutter up my more professional images that are on my main catalog. So it's a separate file. Also, I own a vintage bus. I have a 1963 flexible starliner and I have thousands of pictures of vintage busses from back When I was researching them and I organized those in a completely different way. My keywords, my collections, everything and I don't want that stuff kind of cluttering up my main catalog file. So I have a separate catalog file for my bus related images. Then I have one final catalog file and that is from my fine art nude photography. And that's because I do a lot of corporate training and it wouldn't be appropriate for nudes to ever appear when I'm doing training. So I don't want to do a search and suddenly have one of those pictures show up and therefore I keep them in a separate Lightroom catalog file. But if I didn't do corporate training, those, all those images would be in my main Lightroom catalog. Now, once you've imported all your images into Lightroom catalog file, you really got to limit what you do with your operating system because it's no different than, let's say amazon having their website. Just think about their business for a moment. If they have a warehouse and a truck pulls up to it to deliver things When that truck comes in, what they're doing is importing everything that's in the truck, all the records for it into their database. And that database is what you're browsing when you browse their website. So they say, Hey, we have 30 of this particular project and in stock and we have 20 of this other product in stock and it keeps track of the bar code for the product in what shelf had stored on in the warehouse. Lightroom is no different. It's simply keeping track of what's the name of your file and what's the folder it's stored on your hard drive. Well, if you went to an amazon warehouse and you just randomly grabbed a pallet full of product and moved it from one shelf to another without updating their computer system. Or you pulled the little bar codes off of one product and you slap that on another one that would make everything out of sync. And when it went to look for a particular product and it looked on the shelf where it expected it, it wouldn't find it, it would have an issue. Same thing is true with Lightroom. So what that means is always change your file names using Lightroom. Don't do it in your computer's operating system. Otherwise, Lightroom would not be aware of the change and it will get out of sync. Also, if you want to move an image between folders, don't do it in your computer's operating system, do it in Lightroom in any changes to the file name or the location of those files that you made in Lightroom will simply be reflected on your hard drive and so everything will remain in sync. Also, if you're going to open an image into Photoshop, it's best if it's in your Lightroom catalog to start that process from Lightroom, just go to the photo menu, choose edit in and say edit in Photoshop. And that way. Lightroom will be aware that Photoshop is working on the file. So when you're done and you close and save the file, Lightroom will update if on the other hand, you start the process from Photoshop and you don't use Lightroom. You instead you say open recent. Well then Lightroom might not be aware that you made that change. And so you might need to go to the folder in your Lightroom catalog. Right click on it and choose synchronized folder. That means compare what's on your hard drive to what shows up in lightroom to make sure that they are the same. But in general, most people do find with one Lightroom catalog file and don't worry about how many images you have unless they number into the multiple millions of images. Lightroom can usually handle quite a large catalog of images and as long as you start with a good light remind set, then you should be ready to organize your images in Lightroom Classic. So that's what we'll get started with in the next lesson
Ratings and Reviews
Brilliant in-depth, on-topic information well presented. Ben has forgotten more about LR than most people will ever know - his depth of knowledge is exceptional and he's also a polished presenter. Love the way each of Ben's words count, no chatter for the sake of it - straight to the point every time, but still engaging and friendly! I like the new office location, but do miss the excellent handouts that have come with Ben's earlier CreativeLive classes.
Ben is the best instructor! I have tried several different Lightroom organizational strategies from other instructors but find Ben's way is what works best for me. It is well thought out and makes working in Lightroom Classic a joy. Thank you Ben!
Great ORGANIZATIONAL overview course for Lightroom Classic. Ben presents everything quite clearly. I've always been a "Collections/Sets" person and now considering working more within the Folders structure he presents. Which leads to a key concern - with Ben's "240,000" images in his Lightroom catalog - I wondered about discussing how to use Preview types (since they chew up space, and the discussion about local/internal image storage vs. external storage is an important one). Also with that type of quite detailed folder and photo naming structures, I wonder how often he runs into "character length restrictions" Overall, great organizational info and I picked up a few things, as always. Would recommend it for anyone new to Lightroom Classic or NOT new to Lightroom Classic. It's never too late to learn things or - in this case - move photos to another organization type! :)
Student Work