The Personal MBA: Getting Results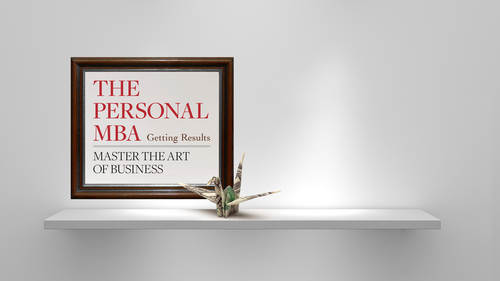 The Personal MBA: Getting Results
Class Description
Part of The Personal MBA Bundle
In part 1 of the Personal MBA course, Foundations (link), Josh Kaufman teaches the fundamentals of running a successful business. In this workshop, Getting Results, he will take you to the next level, revealing powerful techniques and strategies for becoming more productive, creative, and successful no matter what your business is. From learning new skills quickly and efficiently, to getting more done in less time and with less stress, to creating and optimizing the systems that will drive your business forward, The Personal MBA: Getting Results offers freelancers, entrepreneurs, and managers the tools they need to thrive in highly competitive, rapidly changing environments.
Don't have Adobe Acrobat Pro DC yet? Save 13% off here and get everything you need for your business.

Reviews
Josh has a wonderfully comfortable communication style and uses real-world examples to breakdown very complex ideas in a clean, crisp format. He is an excellent public speaker and delivers much more than expected.
I wasn't sure whether I had the time to do this class for two days and if it would be worth it as I'm developing a startup. Josh has continued to surprise me and give me information that if only one of them had occurred I would have been ecstatic with the class. Too many thoughts going through my head right now!! Thank you Josh. In laymen's terms GET THIS COURSE