Photoshop and Lightroom for Landscape Photographers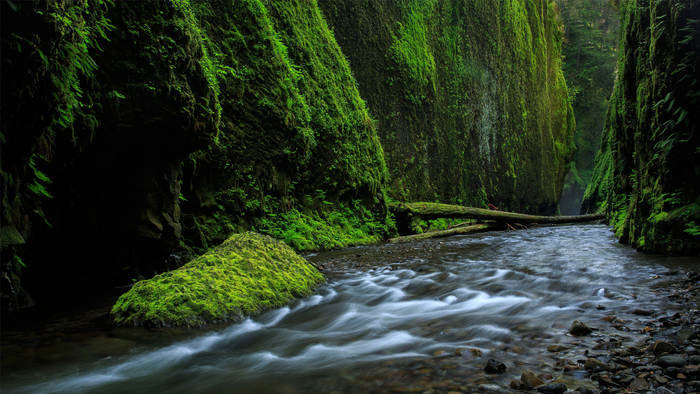 Lesson Info
Lightroom Mobile and Landscape Photography
Outdoor photography is about capturing the feeling you have when you are actually out in nature. Learn how to make photos that reflect the beauty and mood of the landscape you see with your naked eye in Photoshop and Lightroom for Landscape Photographers with Matt Kloskowski.

In this class, Matt will show you his personal workflow for enhancing outdoor images, so they reflect the world as it truly looks and feels. You'll learn how to: 
Create the best looking skies you've ever seen

Manage the entire landscape workflow – from start to finish

Implement the "go-to" adjustments Matt uses on every photo
Matt will even offer insights on preparing and printing the final image. You'll learn the latest techniques for giving photographs of beautiful places the same color, atmosphere, detail, and feeling they had when you took the photo.

Whether it's images of the sun, water, snow, trees, or that magical light that you are always looking for, Photoshop and Lightroom for Landscape Photographers with Matt Kloskowski will help you bring your landscape photographs to life. 

This course is part of the Lightroom tutorials series. 
Software Used: Adobe Photoshop CC 2015, Adobe Lightroom CC

Reviews
Matt is the best and he his the same in person. I had the fortunate opportunity to run into Matt on the side of the road at Dallas Divide in Colorado a couple of years ago.... he is the real deal. I have learned almost all my LR post processing from him when he was with Kelby and have continued to follow him over to On1 as he is the best teacher out there when it comes to Post. Great class and bring him back again. Another great CL class ....... bravo!........ Johnny Boyd @ natureimaging.com
I watched the first day but waited until I watched the second day to decide which course to purchase (Retired with limited funds) but found out the sale on day 1 was only good for one day but decided to order the Landscape course and pay the extra money. I then went to Matt's website and ordered the complete package of plug-ins for $30 to take advantage of his great price for the course, order #00664. I received confirmation of my order but the link sent only contained the 22 presets offered with the course and the SKY presets for the second day course on long exposures. I can not find any link for contacting support on Matt's website to correct this mix up, can you help? I just signed up for Adobe's Photographers subscription and would like to have the complete set of presets to help limit my learning curve. Thanks for your assistance (and making these courses available). David Kerbyson, dkerby2@att.net
I really enjoy Matt's presentation skills. He is easy and fun to watch and is very good at explaining his workflow and reasoning behind it.