On Location Sales Q&A
Julia Kelleher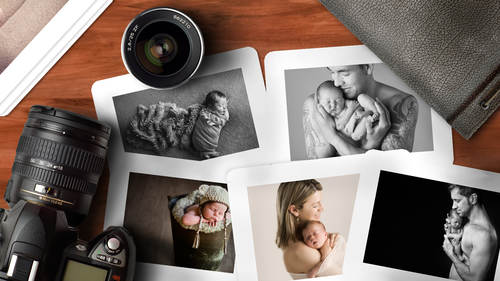 On Location Sales Q&A
Julia Kelleher
Lesson Info
29. On Location Sales Q&A
Lesson Info
On Location Sales Q&A
we're gonna put the peas into practice, okay? And we're gonna talk about systems within your systems. I know this is crazy. Import guys were just being overwhelmed. Systems of the new system. So client organisation systems how to keep everybody organized on that conveyor belt very easily, in case stuff like that backing up your stuff. So there's ever an issue. You have paperwork to back it up, that kind of thing. So client files stuff like that, we're gonna get into the peas and how to implement them. And we're gonna talk about how purpose comes into play with every single one of these and how to really define purpose, including your own. Okay. Question? Yes. Absolutely. A ton Richard. Photography by Rossi said my George is screaming at me right now. I have a home studio, and I really struggle, uh, struggle with myself to project myself as a higher end photographer and bringing people through my home home. Oh, So how do you reconcile the conflict? So I guess the question is, if you if ...
you're projecting yourself as a high end photographer, but you're bringing people in your home, you gotta look the part pretty much. Yeah, And that's what I see so often because I'm enter a lot of photographers and business on the side, and they'll send me images of their of their studio whatever before they come see me. And nine times out of 10 there's their house. Does not look the part. It's not decorated. It's not pretty. There's not client work on the walls. There's no product samples. It doesn't have the eye candy factor associated with it. So look at your home. Does it look like you charge $3000 a session? Think about a store that charges $3000 for a product like the Louis Vuitton store. It's so clean and beautiful and the products are highlighted, like on white shelves that the Louis Vuitton logo just screams at you. The price tag doesn't even show, because, should you have to ask, you can't afford it, so your home has to look beautiful. This is my studio in Ben, and all that furniture there is from my home. You remember that sofa sitting right there is a sofa I used to have in my garage that I photographed clients on. Okay, my people always ask me do you live here? They walk in my studio. Do you let her? No, but thank you. That's exactly what I wanted you to think. Isn't it funny that the home photographer is complaining about not being high end enough? And yet me, as a high end photographer, I am trying to make my studio look like a home. What? Yeah, because I want my client to visualize what their images could look like in their home. I want that little area look like a living room. That little shelf up there where it says all you need is love. And there's a little baby. There's a 30 by canvas on that antique shelf right there. It's a beautiful way to display single portrait with a shelf and the client lexical. I never thought that that is so cool that would look perfect over our sofa. Did that on purpose. So I am trying to make my studio a retail space look like a home, and yet the on location photographer or the home talk first thing I don't look high end enough. It's in my home. Yes, you do. But if your clients aren't spending that, it means you're a home doesn't look high. End that your home doesn't have the brand Branding and marketing are the single most important thing you can learn to do to make your business grow. Really, I promise you, if you could brand yourself to make yourself look like you are worth the prices you pay. If you can market that message with a unique selling point, you're going to succeed. Marketing branding is one of the major things that most photographers slack on. Okay, so try to learn that. Yeah, Stephanie, do you think a lot of the credibility and confidence comes from certification? Because I noticed you have that a lot in your bio on your website. You talk a lot about my degrees degrees in your certification. I know I'm I am proud of those things, but more for my personal journey that I am for my clients getting your certification certified professional photographer. It's something that you can acquire through P p. A. And what it is is an exam. It's very hard multiple choice exam. Then you have to turn a portfolio of work which is then evaluated by your peers, and you have to show certain things Broad light, short light, high key, low key. You have to show certain skills that you know what you're talking about. The test is very hard. Most people flunk it on the first, go around or don't pass. I should say, not flunk. That for me was a strictly a personal journey. But what it did for me and what could do for you, I think I'm not sure, but I think is it gave me the confidence that yeah, I really didn't know what I'm doing. I do know my technical stuff. I do understand everything technical about photography, and that is on par with a level of any other professional in the world. So it gave me confidence that yeah, I am professional. I do know what the heck I'm talking about. It was felt good, you know? And it was purely a personal journey. Do my clients look at that and go Oh, she's certified. Therefore I should hire her. It might help when they're in a in a decision making process between two photographers and they see that I'm award winning and that I've got my certification, all that stuff. It might kind of push him over there. But what's really gonna push him over there is how I treat them the relationship I developed with them. My brand mind. Look, all that is gonna be much more important than it's just a few letters next to my name. Question anymore. Okay. Yeah, absolutely. So first, a comment from Linden photography design. When we were talking about zip codes earlier, she says, Yeah, I guess I won't be moving back to bend. Then I thought that was pretty cute. The huge compliment, So naturally would like to know, Um, I would like to know where you have your product catalogs done your albums designed and printed. And do you do the I know you do. The gallery wraps yourself. I was quite impressed with that. Yeah, well, actually, I have Teoh qualify that I do all gallery wraps for displays on my own. OK, I tried to do it for clients, and getting that wrapped tight is really hard without something called a tense adore, which is in a compression based structure which will what they use of the labs. And, you know, I could spend three grand on one of those, But you got away the price versus the worth it factor. So all my campuses for clients are done through White House custom color. White House is my main lab for prints, standouts and canvas. Watercolor prints are done in house solely by hand. I tear the edges. I sit there and hand paint everything, float mount and do all that work. I actually really enjoy it. It's one of those things where you just kind of tedium That just allows your mind to escape things. And so it's actually kind of a release for me to do that. So those are the product that I do do here in house. Most of my albums are actually from pro DP. I, uh, this album is from pro DP I. So is this one there? Fabrics are some of the most beautiful fabrics I've seen, and that's a lot of the reason why clients look at the touch and feel of products, and when you have beautiful fabrics with beautiful papers, these are my for lack of a better word. Lower end albums. My absolute favorite album Company is a superb book. Asuka Book is in Bend, which was another reason for me to go for it. Asuka Books Albums are delicious for lack of a better word. They also with every album, have a white check a white Glove check service. They will look through your entire digital design and make sure there are no errors before they print it. So you're spending cut $100 on an album. Their credit. They're not responsible for mistakes you make. But they will. White Glove check it every single album to make sure that everything is correct before they print it. The papers or just yummy licious. So these air my higher and albums, and they have tons of different options. I only use two of their albums in my product line. Prodi P I. I use three of their albums in my property line, and then I use that Cyprus box. So I have three companies that I get albums from and one company that I get my prints from. Okay, so and that's a really good point to make. Keep your vendor numbers low. I used to have, like, 15 different vendors for stuff, and you get stretched thin, different delivery times different this different requirements. Different file size is a little my gosh, you enough to go crazy. So the fewer number of vendors you can have, the more organized your business will be cool. Thank you. And I want to let you guys know out there as well that we are providing with purchase a resource. Pdf of all of these companies. So if you purchase the class, you will receive that. Pdf as faras marking materials go, I print White House Prodi P I. I'm huge on good marketing materials. This order kid is probably one of the things that is most valuable in the studio. We're gonna talk about this a little bit next time, but this is what every client gets when they leave the session. And the most important sheet I tell them to read is this one. And it says, Cherish your family with art. One of the biggest questions when it comes to professional Portrait's how are you going to display them? It's one thing to have portrait's taken. It's entirely different thing to have a plan for showing them off. And so I asked them, How do you want to record your family legacy? How do you want to see these images? Five years from now 20 years from now. So it gets them thinking there's a product assuring here there is an instruction guide on how to photograph their walls for working with rooms, all kinds of things in here to give them directions on how to do that. And then there is our ordering policies in here. So on this sheet, it talks about how the ordering session is gonna go, What's gonna happen? What they should expect. And then it's also gonna talk about on the other side what the ordering policies are. So it's very clear again, beating them over the head with information education. What's gonna be expected of them at the ordering appointment? And then there's also a sheet in here that highlights some of our most popular wall products finishes and and albums and things like that. And there's a referral card in here as well. So if they want to, you know, refer friends with little Pearl card there as well. So this kit gets them thinking, and it makes the order appointment easier. So this is the kind of thing that you should be doing to educate your clients. And when this all this stuff speaks to your brand and has that same feeling Look of high end design. You're going to get the sales you want. Okay? You have to look the part, though. And for those who have home studios, you can still provide these kinds of things without any problem. Just help the benefits of doing at home. Okay. And by the way, just I am a businesswoman, so I'm going to say it now. All of these things are available to photographers. I do sell them. So there you go. You can find it. That's all I'm gonna say So, but, yeah, it's nice to have a starting point. Can some thank you for that s o question. So I know what we talked about Skype. And a lot of people have had questions about this. So I was telling them, Well, she's going to get to that Hawaii girl had asked who says I live in Hawaii and all my clients are on vacation, So I set up their viewing. The A Skype. So what tips? What tips can you provide? As far people had asked, you know, are you are you holding up the albums? Are you sending them a pdf with the list as well, so that they can have it in front of them while you're skyping like what? Some good tactical tips. You have a better Skype situation and there's a lot of Tarbes out there who do that kind of tourism destination type portrait where they'll come in for on vacation and they want a family portrait. So and But then they leave. And why either halfway around the world. So you have to do escape appointment with them. Ah, product catalog is going to be your absolute best friend in the situation. If you have the chance to do, how would I do this? What would I do? You know what I probably dio if I could at the session, I would meet them at a location first to do the many pre consultation and then I would go direct from there to the location we were gonna photograph so that they could look in touch and feel and see the products we photographed the session. They go home then when their home, they have the electronic catalogue in front of them and they can remember what those products were and go. Yeah, we really like that one, so it still gives him the opportunity to touch and feel. But the just the logistics are different, so just try to think of any way that you can show things to them. If that means making them come in beforehand and kind of doing a little mini. Let's talk about your session, what your vision is, what your expectations are. I want you to see what we can do with images to give you ideas to really help commemorate this time of your vacation in Hawaii. Yeah, that kind of an album is beautiful for that. Oh, I would give anything to have an album with little boy running across the beach in Hawaii. How cool would that be to commemorate that time? So really sell those things as being. And those kinds of portrait's have such a unique selling point. I mean, here I am in Hawaii and I can call you and come get a portrait session as part of my vacation. That is so cool. What an experience. Thankfully, she has a question. Maybe you have that packet for all everything you shoot. So like you don't advertise for families or seniors But no, it's all babies. So you just show him that you're prepping him? Ah, Family comes in. I give him the same packet, even though has babies all over it. So you stick with that with I knew I could do a leap. Agnes. Faggot. Uh, but what a lot of work. I really just I used to do all that. I used to have separate sites for seniors. Separate site, website for family, several website for babies. Oh, my gosh, I just got so much to maintain and do. I was going crazy. I can't do all that by myself. So I remember when I was talking to our that lunch, paring down and knee Shing into one thing made marketing, made branding, made educated, made customer service and made everything easier, But it didn't shut out the other sessions. Now, granted, I'm in a small town, he said, I'm saying it's gonna be different in every market you approach, so you need to analyze your market and see if anything will work in your area. OK, but that made it so much easier. Now all of a sudden, I just have one website. It's got babies on it. My families who are having babies are referring me to other people for kids. Portrait's for family Portrait's for Seniors Don't Granite. I don't get a lot of seniors a handful a year, but it's nice to go out and do a senior session once. And I was like, Well, something different and I shoot my seniors way different than I should make. Babies were talking off camera flash outside High fashion fund poses. I mean, crazy, different. Nobody really sees my senior work, but the kids do love it because it's unique and different. It's something they can't find elsewhere in the area. So that's kind of this little word of mouth thing going on. I shoot half a dozen sessions a year, and that's fine with me. ID Rather debate. So it just depends on your own personal during your own personal goals, whether you want to specialize or not, and how much work you want to do to market each different segment of your of your target audience. Follow. Okay, ready for one last way. Go to break Bring. This is from Summerland wanting to know about your marketing materials. Do you include information on your baby plan? Or do you only talk about it as an add on option when you're at the ordering session? The only way to book babies in the baby plan is to talk about it in the newborn session. I mean, I sell this thing over the top during the during the sale session on during the newborn session. I do not include the newborn session in the baby plant. Why, yes. And the new board session is the one they will spend the most money on. So that has to be its own separate entity. And I do way more work for a newborn session that I do for a quick little baby planner. Newborn sessions you saw yesterday was the day before yesterday. Time time just isn't making blonde moment. Okay? You saw the session. It was involved. It was complex. It takes a lot of skill. Sometimes it can take a long time. That was obviously a very easy baby, and it went quickly. OK, but newborn sessions taken enormous amount of work. Sometimes I'm liquefying mom and retouching skin and stretch marks and little, you know, lots. Where is a baby plan session? I'm just photographing the baby. They're cute. They're adorable. They don't need any retouching at all. So it's quick and fast. So the newborn sessions where they're going to spend the most money and it's the most work for me. Therefore, I need to profit the most from it. This is how we present digital files to our clients. Okay, so in here is a portrait care kit. So this little kid here has this card inside. And what's important to note is that it explains to consumers how important it is to print. And we stress that throughout our marketing materials is educating the client on the transitory and corruptible nature of digital files. Digital files are not archival. They will corrupt eventually, and you will lose your images if you don't take care of them. So number one take care of them and number two print. Because a print is archival, especially if you print it professionally, it will last 100 years or more. Do you think that talks them into printing? I have a 70% print rate off of my digital files. The reason is we upload his n folio. I control the prices. I control what they print. I control the products they deliver. They get okay and they print using my method because I educate them on how easy it is. I tell them they could do it wherever they want, but when I make it so easy for them to just go on to them folio and print and that whole website looks like us, it's Jewell Dash images. Dash orders dash dot com If you wanna. If you wanna look at it, Jule Dash images dash orders dot com and it touts like printing. One of my quotes that I talk about on there is Children will not remember you for the material things you provide before the feeling that you cherish them. By Richard Evans Emotional Children would much rather see that one portrait on the wall. Then look at thousands of images you have hidden on your hard drive that there's a great thing going around Facebook where they have one of those old floppy disks on the wall. Oh, look at our family portrait. You know, it's a great joke, but it's true. It really rings true. So in our digital files, we also have this little digital file kit. It tells them where to print what the access code is for their images, and then it also gives them license to print. Over here, we also put the files and a cute little box, provide some candy, a little baby lotion, and right here is our baby planned promotion. This is a my baby client plan is called The Bees You baby, which means in French Little gem like like Bijou is is sweet has a connotation in French, so busy baby is kind of a fun name for it. It's a little lip gloss that you can open up and it stays on your key chain. You can put on your key chain so you have lip gloss or chapstick at all times, and it has our logo on it. And on here, it says, use this charming lip glass for your chief key chain for an always their solution. For a mom on the go never go without gorgeous, glossy lips. And when you want to cherish those sweet moments with your little one, we hope you think of the jewel images Busy baby plan and join us to help document your child's growth with beautiful professional portraiture. Okay, So this reminds her she puts down her key chain that she should do the baby plan. Not only that, but we talk about it. We talk about it in the end. The a point in the session. And then when they come to the appointment, when they come to the appointment, we the viewing appointment for the newborn session. Anybody who does critic election gets into the baby plan for only bucks, so they get a discount. If they do a newborn session with us and purchase critic election, they can enter the baby plan for dirt cheap. So they do it and you have to sell it verbally. We also remind them this is one of our little after the fact cards. So after the long after they've delivered their order, we will send this to them just for no reason at all. Just to say, we're thinking of you. And we thought of little Johnny and that he's six months old now, and we hope he's doing well. And we love this in this. In this about his session, etcetera, etcetera, That's always say, Do you think they call for the baby plan with six months. We got it. We got to take a picture. Okay? Works little follow up. And when I'm actually doing this series learning calligraphy, my sister suggested it was a great idea. I'm learning calligraphy from I still love calligraphy dot com. So you can take for 99 bucks. You could take this little online collaborative course, And she, uh she teaches you calligraphy and, you know, tells you the stuff to buy, etcetera, etcetera. And so I'm learning to hand write letters, meat. I love this stuff. I just get off on it so you can tell. It's totally my brand hand stamped these little stamps Or from Karina Nielsen Design. She's in San Diego. She makes these little stamps that say, this is your story, treasure every moment. It was so lovely seeing you. And they're still hand stamps. It's very organic looking and very pretty. Okay, this is the card that we welcome people to the studio with every time they book session. Amanda got one of these. Okay? The mom from yesterday she got one of these and it says we're so excited your session and honored You chose us to help record your family believable. We adore. We do. We believe printed photographs help families keep their history alive. Give Children a tactile testament of the love their parents have for them and may perhaps even instill some small sense of self esteem in their hearts. And then there's that quote Children not remember you for the material things you provide, but for the feeling that you cherish them. There is nothing more precious and irreplaceable than a treasured photograph. And we take this responsibility very seriously and with great passion. Thank you for choosing us. It will be wonderful to work with you. We will see you soon. What does that do? What does that set up for them? They just got fun. Male number one. This is fun mail. This comes a man like pretty girls get speaking all gushy about this stuff. The number one just the fact that you send something like this alone is brownie points and the number two they open and they read the words and they're like, Oh, my, why is right here? People do not by what you do, they buy what you believe from Simon Cynic. Go look him up on Ted talks Simon cynic. He is amazing. Great talk. And it's called about inspired leaders. You're gonna hear some of what he kind of along the same lines of what he talked about. What I'm gonna next segment when I'm gonna talk about is very similar to what he Dix. I really believe in what he says and it's so powerful. It applies to so many things, including photography business.
Class Materials
Complete Vendor Marketing Bundle
Julia's Studio Resource List
6Ps of Selling - Get Started Kit
Ratings and Reviews
This was the first class I have ever purchased from CreativeLive in the 6 months I've had it and watched as I could. With a toddler and six yr old on top of a hubby serving overseas I was attempting to watch ten minutes of this when my toddler just wasn't allowing me to watch haha. After just a few minutes I had already told myself if that had happened it would be okay because I was won over already. I knew I not only needed to buy this because there was no other way I could watch it, but it was something I knew would be the BEST investment EVER! Pricing & Sales has been something even my amazing photography group has kept somewhat hush hush and I was dreading the $150-200 for a course in person not knowing if it'd have everything I needed and let's face it, I do this part-time and my husband is military so we didn't have much to throw in the way of me learning more since I'm obviously already upside down with my 'business' haha. This has been so incredibly worth it and if there were ever a course I would buy and recommend to anyone ever again it would be this one. You are so amazingly smart and talented Julia and if CreativeLive had not done this webinar I would have never learned about you this way and learned such valuable information that I cannot wait to implement in my business. Also for any moms wondering, it's worth the cost not just to pause and continue with munchkins throughout the day but it is the best thing you can buy that has so many different tips and ideas to help save your business from becoming a hobby again which mine was about to haha. Thank you so much again for this!!!
Okay, I've finally watched this course all the way through and can review it. I wasn't able to watch the live broadcast but the topic was one that I really wanted to learn more about so I decided to purchase it without watching. I will be watching it again as there are great nuggets of information. Julia presents some wonderful insights about the art and psychology of pricing, how to deal with difficult clients and even a bit of in person sales. I liked Julia's take on how she packages her products so that she can reach and beat her sales goal. Those were all great tips! For the most part I liked this course but I wish a few things had been done differently. Because I am not a newborn photographer, and this wasn't a newborn class, it wasn't useful to me to see a newborn shoot - even though I know the point of that was to show how Julia plants the seed of the sale. But I feel that time could have been better spent demonstrating a pre-session consultation and what to discuss with clients, how to overcome objections, etc. The pre-session consultation is a big part of the pricing and sales process but I felt like it was glossed over. Julia talked a bit about how she has clients fill out a form on her website after the consultation to reinforce what she's explained to them. These are all things I would have liked more in-depth information on because they are crucial to the sales process. The in person sales session also went pretty fast - the couple was super quiet so I guess that made things much easier. The materials that came with the course have a lot more to do with marketing your studio through displays and gift certificates. They are beautiful templates - but again, I purchased this class to learn sales and pricing and would have really hoped to see materials related to the sales or pricing process - her client questionnaire, responses to common objections, her list of studio policies as it relates to sales, usage of images, etc. Also, one of the items in the bundle requires signing up for her email list. I don't mind - I just don't expect to do that if I bought a course that should have those materials included. That's my take on the good an the bad - just my opinion.
Seriously? Where to start! I stumbled upon this, my first CreativeLIVE course, and ended up purchasing it I loved it so much and know it will provide not only great tips as I restructure some of my own business, but also endless inspiration for taking things to the next level. Gratitude ABOUNDS for Julia's candor, adorable personality, humility and willingness to share the "tough" lessons, as well as her unbridled passion and respect for the business of photography... On a more personal note, she introduced me to the concept of separating our inner critic from ourselves and calling him "George." Pure brilliance. Hands down THE best life skills tool I've ever heard in a photography workshop!! THANK YOU, Julia and CreativeLive!!
Student Work