Processing HDR Photography
Rafael "RC" Concepcion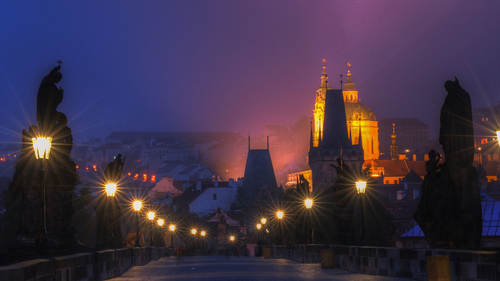 Processing HDR Photography
Rafael "RC" Concepcion
Class Description
Have you ever taken a shot of an extraordinary scene but were disappointed by how the pictures turned out? Welcome to the club! Oftentimes, our cameras simply can't capture the glorious range of light and shadow that we see in real life. Fortunately, we have High Dynamic Range (HDR) photography to fix that. HDR is a post-processing technique that allows you to combine two or more photos taken at different levels of exposure to achieve a single image with stunning luminosity and richer shadows. While it's commonly used to correct washed-out or overly dark photos, it can also be used to create wonderfully artistic, impressionistic scenes. RC Concepcion, author of the bestselling "The HDR Book," will go over camera capture techniques, processing tips and tricks, and how to use software to create amazing images.
SOFTWARE USED:
Adobe Lightroom Classic CC, Adobe Photoshop CC 2018
Ratings and Reviews
RC is a great teacher and story teller. There'r not a lot of value and little to be learned however RC makes it fun and for that the class is worth the cost.
Student Work