Building Simple Tools
Don Giannatti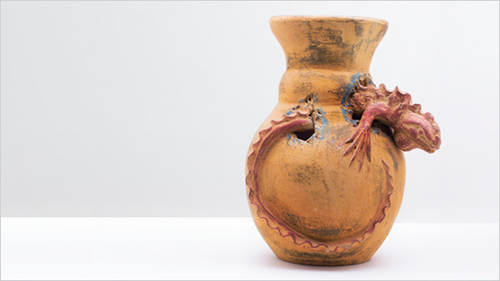 Building Simple Tools
Don Giannatti
Lesson Info
6. Building Simple Tools
Lesson Info
Building Simple Tools
okay simple tools I call it simple tools and I can't stress enough how many of these you need whenever they go on sale and wherever you are home depot lowe's or if you're often in singapore they I think they have lows and singapore fashion tv all know um when they go on sale going grab a bunch of them seriously I have sixty years times when you know you're going how I only got five left over here I got to make it work seriously you clamp things all the time big ones medium ones and those little bitty ones you can't have enough of them how many stands the anade one more than you have minimum five for product photography and you need the little booms they set up their brett go boom arm yeah these little guys here these air the loom a pro boom arms and I like because they're they're also called reflector holders but in the studio I do so much now with speed lights I really am most of my lighting right now is pretty much half big lights and half speed lights because I'm getting the speeds ...
lights in really close to create kind of look that I like I like little little tiny gritted areas on my always still icing my product on as part of a style okay so I use a lot of these I have for these I have four of the other kind you'll see those tomorrow and I've got six big studio booms so I have enough booms to make my life easy because the morse and self close to stand is to this table that's dangerous for may I want all my stands to be out there and my lights to be in on the table so start small work your way up you could make a nice boom out of a piece of black pvc pipe we bought this yesterday so we could show you thank you sir piece of black pvc pipe and a clamp it one in and you can clamp things onto this thing and clamp it in the middle with two clamps source or a super clamp a bogan super clamber great and you've got a little boom this is a dollar thirty nine and it's very solid and you can use it to conduct light so all these of the little tools that you really have tohave but to start out in product retired you don't need to start out obviously with pro photos and bronn colors and all those kinds of things you can start out with simple tools I did this uh this shot we did yesterday right after we made the little round light and you can see it's a pretty nice shot of two little clamps made with the nineteen dollars light that we put together um this's the pvc scrim will bring that over brett what we're doing is just using pvc pieces to create this unit thank sir and as you can see it's a nice big like this is his big a light source as we're going to use this is his big a light sources as you would probably use for most of your product table top photography you know big four by six soft boxes a really great but they're so big you can't get under them to your product so we created this we use the two handles on the side where we khun super clampett get the angles out of it and you can also stand it up on the stand if you need to get it up like this we velcro everything together so that you can take it apart way taped it that's the finished frame this is ah cost of probably ten bucks ten bucks tops and we got this now there are places where you can buy these mean does this look familiar okay you can buy these they're not ten bucks and and brett is threatened I actually we're going we're gonna actually pre cut the p b c's and sell them for three hundred fifty bucks it'll be a great deal for us you put it all together this is now mobile so you could take this pvc thing on the road we taped it up so it would last the whole weekend but you could take this thing on the road you take it out take it apart take a little bit of gaffer's tape when you get to the place the location where you gonna work gaffer's tape it back together it's very very simple that's a single sheet of shower curtain and because it's velcroed on you could always put a second sheet on the back and double defuse it when you're doing it just brett taping up the little pbc thing when you're doing it with the velcro you want to put the sticky side of the velcro was the what's the hook the hook side on the pipe because when you wash the hooks they get all screwed up right but the soft side you can then wash it so if this thing gets dirty just take it off and wash it if you put the hook side on this and you wash it a few times it'll destroy it so stretch it over there by the way we did steam it with the steamer you saw a little steamer is a great tool tohave you must have a steamer in your kit whether you shoot people or you should how many of you have ever had a model show up with her clothes in a bank steamers air really important you kind of go there in a bag that's amazing well here's here it is before it was steamed so you can see we took those out because why who could tell me why we took the wrinkles out well you're right because this is being seen this is what's on the side of that wine bottle I'd prefer it not to have a checkerboard pattern to it so you know there are times when you'll actually see it so try to keep it as flat as possible on the steamer is a great way to doing it we made a second one which is the one we were using over here and the same absolute stuff now all of this was made from one shower curtain and I think the shower curtain was the single largest expense yeah yeah that we incurred on do we have that extra long well I'll just I'll just show it upon here everybody's uh they're getting this sub this particular keynote is going out to everyone who signs up right that's right all all you need to do is enroll for the course make sure you have a credit five account you're enrolled log in and you can download this and and so that's great cause this keynote is showing you how he went through it yes and what I want to show you on this is one kind of sea haul off the corners of the same except this corner they see that I left this corner different so that we can do this with it waken fly it with another piece of pvc and you can also use a stiffer piece pvc were using the very cheap I think this is saint pbc that people used to build my house um actually this is the roofing material for my house but you can use it but you can not fly it so you can use it as something up in the air is a flag or what have you becomes a very nice unit and this is probably within that still that ten dollar cost ten dollars for the shower curtain ten dollars total for the pdc and about six dollars for the velcro that's just in uh this shows uh bread is actually screwing the corners of the wooden one there this little wooden guys are really cool for the same reason that I liked the pvc I use a thicker board here and I need this I need to say something I have in my studio I have some very expensive lighting gear I have pro photos I've got some octo boxes that air that are big and everything I use these things in my studio all the time every day products still life shooter I know has this home made stuff going on this is not a attempt to say well you know you could build some crappy d I y stuff to get you through no this is real lighting gear folks I like it thick so I can put a second one on the back if I have to and I'll just clamp it clamp it clamp it clamp it and put the light through it but it's very very easy to build I have minor has actually has a little screw that comes out so I can actually put a longer board on it on I make him about this size this is pre cut this is the the size of the wood that should get it home depot easier to do that because when you ask him if they can cut it the guy goes I don't know I think floyd at the seoul last so he's actually putting it together because we use these at corner and that gives it rigidity drill it first so that screws don't split the wood because if this put the wood it's now not ever going to be rigid drill it first and get those things on there and then we just basically looped it and taped it with gaffer's tape so it's a very simple build the one I use in my study of three three foot by three foot double screamed and I've been using it for probably twenty years and it's shower curtain it's old shower curtain I replaced it probably five six years ago because the shower curtains will start to yellow you'll know it because you'll see it um the pvc one definitely could be interchangeable like if you're doing outside work with the sun teo put the black over for sure you can be outside on because it's velcro take a piece of black card put your velcro on it take the the soft thing on velcro on the black you've got a black flag um now the price went up well that's an option it's the premiere kit and if you want me to sign it that's really were up in the platinum area now very easy things to make folks look at all the things you made we probably spent about an hour and a half making all of what you see there uh very careful about edges when we're making a song by the way did you see how way finished off the edges here everything's real clean on these edges why because again they show this is going to be seen and the blender or the toaster or the whatever it is that we're shooting that's very shiny some things that we shoot aren't very shiny we've got some very non shiny objects over there including a very cool old pig nose amp that john cornyn cello sent over that's going to be a lot of fun it's not real shiny so we get to create our highlights on that um we will be doing that this weekend as well but yes you've got so much variety we put the cloth on the front side and we shoot it this way we don't shoot it this way because it's going to show all the pbc writing all the little black pieces of tape yes you can use white pieces of tape it and brett says we should use white but I said no I love the contrast reminds me of cows I don't know way used the oven material which so far we've been able to guess is pretty close to daylight there may be a little color cast but we haven't been you know I haven't been able to shoot it tethered and pull it and see it but it's it's awfully close to daylight so you're you're probably pretty good with it it won't get hot we put it on both sides of the phone court it's pretty sheer so you need two sheets of it separating it just by even a little bit as a little just a little bit of diffusion not a lot but you could also do what you could frame it with aboard this that couldn't you put a frame around it like that frame wouldn't frame over here make the back pure shower curtain and the front a smaller diffuse surface and have one killer soft light double diffused with a nice flat square shape to it building your own tools is kind of an exciting part of working with still life because there is no set of defined tools some of things you're going to need other than clamps your little brushes you need those cans of air a can of air huh yeah you're gonna need you're gonna need those your needle spritzers you're going to learn tricks we're gonna learn tricks uh we're going to do a uh uh this weekend do a glass that looks frosted with water but it's like it's very very cold and it's condensing but it's not cold it's not cold in this studio um but it's going to look cold because we can concretely ate all kinds of things with our light and the tools we're gonna learn a lot as we go through this and as I said earlier my goal for this workshop is to give everyone whether you're a nazi artist who would like tio make better work matt better photographs of your work or you're a currently a wedding photographer who's been thinking maybe there's other ways to make income off of shooting product I don't want you to just be able to take a picture of a thing I want you to be able to think about what you're doing and make a really good picture of a thing and that way you could increase your bottom line so that's that's my goal and if you stick with this workshop all three days believe me you're gonna have it down really gonna happen down questions from my my studio audience no okay I got an assignment for everyone were mesmerized you're sleeping I got a new assignment for you you have a question so the larger scrim with the pvc pipe in the middle does that show through go there's no people so they know it's coming out from the team on the side okay yeah he'll show you write their way just say you don't he has no chance of shares don't be doesn't show um and as I said that's probably uh that's one pvc pipe normal pvc pipe cut in half pretty much that's you know so how big do you make it by a pvc pipe cut it in half that's how big you make it yes yeah five five foot square scream is bigger than you're going to need you might as well just have it and it's just a perfect size now here's something that's cool you know what you could shoot people with that too you really can you really can if you watch the if you watch the show that I did last time when lori was here we did a beautiful portion with a home depot light through a shower curtain and uh it was absolutely she looked great one of my favorite set up so I love that polka dot dress I told bree I say you gotta buy that polka dot dress that's just awesome so any more questions from the from the group here I have a comment about this this just piece here you could probably also make that with matt board like mat that you would use inside of frame could you do you know he was already um I if you doubled it probably the problem with matt boards are a little flimsy this really holds its shape if you have if you had to stick this out on the edge of us of a stand like this you say we're tilted it holds its shape where the matte board would just curl down but if you double the matte board it would probably be fine ok I was I think I was imagining a thicker matte board well if it's picking up that it'll hold like this you have no problem yes there's pre cut a little easier yeah sure yeah or you could put it actually glue a little frame around it if you wanted with the just get the little home depot has a little tiny uh pieces of wood that they use for shims just put a little shim square around it and then it's not going anywhere just glue it part of what we do is everything is I knew you'd get out on the set of that product shot and it's like you're inventing the world again that you just it's so much fun have all your tools there and to see the challenge of a toaster or a blender is a far different challenge thin this jewelry far different widely vastly different challenge it's all part of the same room so it's it's kind of fun it brings out the tinker it brings out the artisan and you it's not get to the studio bam bam bam get the shots and get back it's get to the studio put on some some frank sinatra and really loud and make shots so questions from the internet yeah are five vida is wondering if you will see speaking all about food photography during this course like how to get texture and shadow but also avoid hot spots on moist or dual textured products well this is going to be product and still life but there's a place on created live where you khun like say what instructor you'd like to come back to teach food photography I would drive you to that particular paige and mention it we tried to stay away from food we for this because food is in itself its own classic category but everything you're going to learn you can apply to food photography and guarantee you shooting the apple appears just like shooting paris and when we wet it down and you see the difference inefficiency and that's what he's talking about when you see the difference in efficiency that's where he just transferred right over I would recommend that he be our she be standing there shooting some food get get your camera set up get your little scream made get your food out there and as we go through some of these things try some of what we're doing so my assignment for everyone watching tonight is go build one even if it's just the oven can we show that we have it where's that we'll just show it through some sort of paper that you can get get it grocery stores yeah I was gonna mention it was penny de los santos was here teaching about food photography last year so that course is it still available yes absolutely um just paper it's really cheap and like you said get him get him go down to the art store and get a pre cut matte board or pick up a piece of foam core and a razor blade make your make your little scrim and start following along with us tomorrow with it so that's the assignment each day by the way each day as we go through this there's going to be assignments for folks to think about at the end of this thing because I wanna talk a little bit at some point about how to use creative lives materials it's really learn this stuff for questions absolutely more questions all right let's see do you ever question from sam crocks and loveland colorado do you ever use go bows to reflect shapes on shiny objects absolutely go bo in the shape of a paint window and also if you could tell a gobo is something that goes between hence go bo go between goes between the light and the subject there's also a thing called a cookie or for film people cook a loris cookie which is a shape maybe like a leaf or something that can go on generally they're shakes ah gobo is generally like a flag in my big kit there's ah hodel flag um flag is just what it is like it sounds you take this and you put it in front of the light you flag it off in the in the workshop uh keynote for tomorrow are actually can show a shot were actually used multiple flags around to drop the reflection of the main source to make it dark around the subject that I was shooting yes very often when that's one of the reasons why um why we need to set the flag no flags just a little white little white on one side blacks on the other um uh uh the point of flags are to block light or to create negative reflections remember we were looking at the apple the bottom of the apple wasn't a shadow anymore it was a negative reflection it was reflecting the dark service sometimes we want to put something up so that shiny bottle has actually has something dark to reflect we use a lot of blackboards in our shooting sometimes way need something black remember though wasn't there a wine bottle that was white like blue nun or something is that no that was a blue bottle it was a bottle of wine that was white yeah I remember that bottle when you light the white bottle up what happens it's white write thie the diffuse color of that the real value of that white bottle is white so instead of putting white cards on the side to make it be brighter we don't need brighter we need darker we would put black cards on the sides so now the white bottle wrapped around tow black to separate it from the back we're going to show you what I'm talking about so if anyone the internet's going what'd he just say we're going to show you exactly what I'm talking about so when you're facing shooting something white you'll know when to grab those black come thanks presents anymore yeah billy walker is wondering how critical is soft box sized reference to tabletop products he already owns soft boxes but they're they're people size now in what side people size let's say he's talking about a three by four that's just fine um I think probably for me the biggest the bigger soft boxes are much more problem the smaller soft boxes when I'm working on table top I used by two by two and I use my two by three and I used my one by four strip light goes and I have multiples every time I buy a lighting tool by the way of whether it's a two by two soft box or whatever I always buy two because there's times when I'm gonna want to lights and I want both of them match so that's kind of a rule of thumb to may if you buy a sixty inch umbrella by a second one so that you can have two there's gonna be times when you need to have opposing lighting and you want him to be the same and I have I spent too many years having a sixty over here in a forty three over here and having to try to struggle to make him they don't match they're not the same they're never going to be so I think he's probably thinking that his soft boxes heir to small probably the right size that they're people size but if they're huge like four by six is that gets to be unwieldy if you could imagine a four by six soft box over this jewelry you'd have to reach under the soft box to get to it a couple more um sort of are we going to be covering these things sure string so from kent uh he shoots a lot of consumer electronics ht my switches converters etcetera wants you know how to make them look sexy ass way are yes state I guess well that's really fun stuff too you know what's really fun is when somebody gives you something really ugly and you give them back something really neat they love you all commercial photography is baby photography it's all baby photography that switch that the guy comes over with to give to you that's his baby that puts food on his family's table it pays for his boat it pays for his kids going to college that's a really important artifacts his baby your job is to do the same thing as you would do with his kid make it look really good and then he'll love you and product folks I have found product clients really tend to be very loyal you work where well with them because they're not out looking for the next great thing like fashion you know it's like if you're not the hottest guy on the block you know you're always playing catch they're not they're just if you do a great job for him they're back again and again and again uh digital purposes wondering if you can also show how to light something furry like a teddy bear seems hard teo correct I don't know if we have anything over there but you know what stay tuned we do have some felt shoes they're not furry like a teddy bear but they're um that's a good good point we will find something to add to the mix we're going to be this is a shooting workshop folks we're going to be showing you how to deal with everything from wet surfaces to shiny surfaces to blended surfaces we're going to be doing all kinds of things we don't have anything fuzzy we'll get something fuzzy into the mix
Class Materials
Basics of Subject Centric Light.pdf
Simple Tabletop Tools.pdf
Introduction to Tabletop Photography.pdf
Product vs Still Life.pdf
Introduction to Tabletop Lighting.pdf
The Challenge of Shiny Objects.pdf
A Sensible Approach to Gear.pdf
ProductPhotographyWorkbook.pdf
Ratings and Reviews
THere are some courses in CL i think of as not covering a to z but covering -z to z. THis is one of those courses. The value proposition is over the top. The instricutor: Don Giannatti is so experienced he's a relaxed in his knowledge and practiced in cutting to the chase to provide answers to really good questions about set ups for product photos (vs. art/ still-life). The topics: complete workflow from first principles in order to understand what we're trying to achieve with table top work, Don Giannatti makes it clear that we're using light deliberately to give shape to an object. Example insight: using a white card (or black) reflector is not the same as using a silver/gold reflector. The latter create a new light source; the former shape the light that's there. Can imagine the arguments but the demo brings the points home. Or how about NOT using umbrellas for product shots. Or for "drop and pop" product shots, how to do that without umbrellas and tents "that's 50 dollars a shot right there" says Giannatti. Example tool demo: one of the joys of this course is that such an expert does most of the class using readily makable tools like scrims from shower curtains and baking paper. The specialist tools like a modifier on a flash is well within the range of an aspiring commerial table top photographer. And Meaningful Demos LIGHTING/composition what are some of the most challenging and compelling things to shoot when building a portfolio/photographic experience? Can you shoot shiny stuff - like bottles and jewlery. PHOTOSHOP making photoshop unpretencious and accessible, Giannatti presents examples of how to fix bits of a shot, as well as - and this one is worth the price of admission - how to put together a composite of a guitar product shot if you only have one limited sized light to light the whole thing. We also see where highlights can be added - and how. Some basic knowledge of Photoshop layering, masking and brushes would be good to have, but one can work back from seeing it applied into those basic skills. BUSINESS We start with light giving shape to objects as a demonstrable principle, move into how to use light structurally for bringing out something fantastic about that product - that as Giannatti points out - puts bread on someone's table, so respect. From these demos we go from light and camera to post to produce the finished image. Now what? or how have a product that needs shooting? That's the business of product photography. In these excellent sections on Business, Giannatti details the heuristics of hard graft to get gigs: where to look for contacts, frequency of approach, engaging with social media (you don't have to, he says, but effectively, it's gonna cost ya). "Doing just these few things you're already way ahead of your competition." I can believe it: they are many of them tedious, but can also well believe they are what pay off. COURSE BONUSES JUST FOR SIGNING UP - for those who subscribed to a live broadcast, all the slides were provided in advance (you can see this offer on class materials) Now that's classy. What other CL courses have done that: given something to participants who just show an interest to sign up? (It's that gift thing kevin kubota talks about in his workshop on photography business - makes one want to work with that person: pay them for the value they create, eh?) TRUST/VALUE Instructor Personality Throughout each part what's delightful is just the EXPERIENCE of this instructor. He's put together a thoughtful course from light to lighting to parts to gear to post to business. There's immediate trust: plainly this man has made a living from what he's talking about, and has addressed almost any immaginable scenario. There's a great demo towards the end of the course of working with students to take shots. The value to folks watching is to see how he helps us all think about how to problem solve (the mantra for the course) to find the shot - to use light card after lightcard to wrap the light to bring out the countours of the material. Even when he says "that's just not working" - there's not a sense of the people shooting having failed - but an opportunity to think about what's been learned - to keep working the problem. There's a whole lot of HOW in that interaction that is highly valuable. Thanks to the participants in the workshop to be so willing too to do that work. This is the kind of course you leave feeling like ok, i can do this - or at least i have the tools and some knowhow now about them to start to work these problems, to start to create value in these kinds of shots. I am already just from being here a better photographer now. Related CL Course: This course feels like a terrific complement to Andrew Scrivani's Food Photography. And no wonder: both take place in small areas and use light in similar ways. A contrast is that in editorial food photography - scrivani's domain - there's a focus on skills to work with what's there; in table top/product, one can enhane - knowing how to do that effectively/believably is where the skills - learning to see that - come in for this kind of work in partiular . If tabletop/product photography is a space you wish to explore, or you just want to be able to practice working with light in the small, and see how to bring you will be delighted with this -z to z deep dive introduction.
By chance I stumbled accross Don Giannattis's Website and his creativeLIVE selection of videos. I was impressed by the material presented and decided to purchase the course for adopting some of his methods and concepts of light control in table top photography. The course covers a wide field, from building your own lighting tools to guidelines for getting in the product photography business. Emphasis is put on understanding light control related to the specifics of the object, discussing the how and why of the creative process. Insistence and patience were demonstrated to be prerequisites for achieving the desired quality of the pictures. I liked to follow the course, because Don Giannattis's makes an excellent instructor. He has a clear concept, a wonderful sense of humor, and he is very flexible when listening and responding to questions of participants. I really liked this course and recommend it to all beginners in table top photography. William
What an amazing workshop. Don holds nothing back, taking us from start to finish in a manner that will allow anyone doing this workshop (and I mean DOING) to go out and do product photography. What's more, Don is not pushing a bunch of expensive gear as the key to making good photos - he makes it accessible to those starting out with a low budget. I could feel Don's good-will toward beginning photographers in the way he conducted this workshop and that is deeply appreciated. It makes him a good teacher. I bought this course and his Lighting Essentials workshop and consider myself lucky to have the opportunity to learn from him.
Student Work